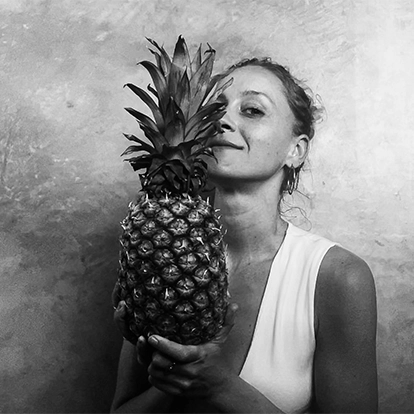 Kelly Mason is a Plant based chef, 1140 hr Yoga teacher and artist. Over the last 6 years she has worked on a number of wellness projects in Melbourne, California, UK, Portugal and India.
During 2017 she moved to Orange County, Southern California and began her training in Raw and plant based cuisine and nutrition.
She has since collaborated on a number of 5 star Multi award winning wellness and health retreats both nationally and internationally and is currently working as Personal wellness chef in Notting Hill for a private clientele. She is also a conscious recipe developer for a number of transformational superfood and adaptogen brands including Sun potion, LA cold pressed, Mason & Co chocolate, Hempika and Supernova living and has features of her cuisine in Cheshire life, Cheshire living and Vegan life magazine.
Kelly will be joining the adventure yogi guests on a selection of our up and coming 2023 retreats.
"My service of plant based cuisine is my life's work. It is my karma." Kelly Mason