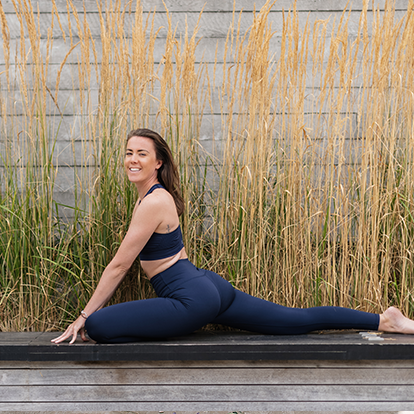 Raised in the UK, Harriet started her yoga journey young, taking classes in Leeds, however, her dedicated practice began when she moved to London. Feeling overwhelmed with her new life, yoga gave her calm and space. After struggling with her mental health, she decided to leave London and found herself living in the Middle East in search of more balance.
Harriet completed her 200-hour YTT in Ashtanga Vinyasa Yoga in Qatar and has since gone on to teach and study in Bali, UK, India and Sri Lanka. Harriet teaches a variety of styles including, yin, restorative, vinyasa, ashtanga and kids yoga, but her self-practice is dedicated to Slow Flows and her teaching reflects this – moving with mindful purpose, compassion and intention. Harriet's classes are a gentle blend of meditation, breathwork and purposeful movement that cultivate a strong mind-body connection and leave you feeling calm and peaceful. 
As a yoga teacher with a Master in Psychology Harriet uses her knowledge to equip you with a mental health toolbox that can be used to look after your physical and mental wellbeing, beyond your days on our retreats. By combining Eastern philosophy with Western psychology, Harriet uses meditation, mindfulness, yoga, movement and more to help you slow down when your world feels chaotic & to remember that you have the power within yourself to lead a life you love.