Sunshine, Beach, Culture Yoga holiday Sri Lanka
Sri Lanka Yoga Holiday January 2024
Time to escape the cold and dark days for warm sunshine and the warm smiles of Sri Lanka. Stay in beautiful yoga accommodation and relax by the pool or wander down to the beach. try surfing, explore many beaches, visit Galle, enjoy a safari and of course, 2 yoga classes a day and 3 meals a day included in the price.

05th January 2024

Sri Lanka
We are so excited to be heading back to one of our favourite destinations… Sri Lanka!
We have moved location for 2024 and beyond to a vibrant area of the southwest coast that is situated between Galle and Mirissa in the surf mecca of Sri Lanka.
Your home for 9 nights is a stunning yoga retreat venue that is based on Lake Koggala, so you can enjoy a cool breeze during the hot hours of the day and escape the heat of the beach and have a coffee or juice in the lakeside cafe a few minutes walk from the venue.  Designed with the infamous and beautiful Sri Lankan style architecture it is a place of tranquillity, immersed in nature, and you will instantly feel relaxed as soon as you enter the grounds.
The local beach is only a 5 minute tuk-tuk ride away or a 20 minute walk or you can choose where to head to. Turn left and you head towards Ahangama or Kabalana beach – a beautiful wide long beach with great surf for all levels, or simply lie on the beach, have a coconut and enjoy the views. Turn right and head to Wijaya beach, Unawatuna and Galle.
Enjoy 2 yoga classes a day in a rooftop yoga shala with lake views and all yoga equipment is included. Your Sri Lanka yoga holiday is also fully catered with in-house Sri Lankan chefs creating plant-based delights every meal time.
The days go by in a whirr of yoga, delicious meals, peace a quiet by the lake or visit the beaches and coastal villages and explore the local area. With surf at your doorstep you can make it a surf yoga holiday or if you prefer culture explore Galle and temples nearby. For wildlife, bird life is incredible and take a day trip on a safari and see what you find!
We have been exploring Sri Lanka finding the best sunshine, surf, beach and yoga holiday package for you since 2013.  We have explored the whole island and the surrounding area of our yoga holiday location, to make sure we offer you the best balance of yoga, relaxation, adventure, culture and time out just for you.
For those of you who have been with us before – now it's time for a new adventure!
Itinerary
We recommend that you plan to arrive in Colombo a day early and stay at an airport hotel that we recommend so that the transfer can collect everyone together. See the 'How to get there' section for more information.
On the arrival day, settle into your room and relax in the grounds and enjoy the first meal and welcome meeting to talk about your 10-day holiday ahead of you.
Each day will follow the schedule here, with the day filled with a loose structure and whatever you feel like doing.  On the last day, most people will leave before 9am and so the last yoga class is the night before.
Daily Schedule
8am – 9.30am
Yoga with the sun rising over the lake
9.30am
Delicious vegan breakfast with many options suitable for all tastes
10.30am
The day is yours to explore the beach, the surf, the temples, the markets, enjoy excursions, have treatments and more
1.30pm
Lunchtime!
4.30pm – 6pm
Evening yoga class
7.30pm
Delicious vegan evening meal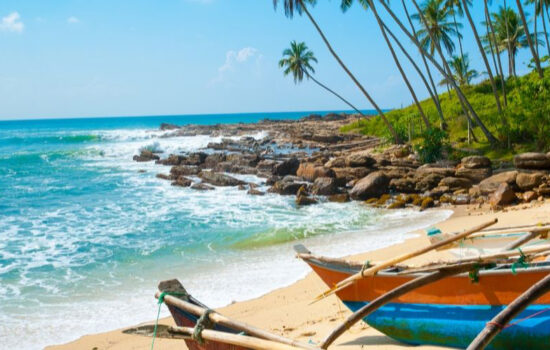 Beautiful Sri Lanka
Sri Lanka is a beautiful island that still has an untouched feel to it from tourism.  We like to say it has all the best bits of India; it has amazing food, fascinating culture with a mix of Buddhism, Hindu, and Sinhalese; stunning beaches, the most friendly and accommodating people, sunshine, historical culture from the Dutch, Portuguese, and British; you will become a bird watcher here as their colours are so spectacular. And don't forget its famous tea plantations and of course yoga and Ayurveda.
Read more
The southwest coast is the most developed and the most touristy, from Colombo going south around to Galle on the corner and then to Tangalle on the south coast, although it still hasn't been impacted too much by tourism, enough to help support the local Sri Lankan people as their main import is tourism.
The country has so much to offer, given the size, you need to experience multiple trips to see it all! Explore the coastline and its villages and beaches like Hikkadua, Unawatuna, Ahangama, Kabalana, Wijaya and Dickwella or head inland to the hill country and explore Ella, Adams Peak, Hatton Plains and head up to Kandy and see Buddha's tooth at the temple of the tooth!
From there head up to the cultural triangle and walk up Sigiriya for sunrise or sunset, enjoy Dambulla caves or enjoy a safari at lesser-known game parks that are packed full of wildlife, especially the Sri Lankan elephant.
There is so much to see and do in Sri Lanka and what makes it so special is the people. So friendly and kind and accommodating to travellers it is a safe place to travel or go on holiday and we highly recommend it.
Check out our Top Sri Lanka Destinations or see what our Sri Lanka guests have to say.
Heading down south, we are right on the beach in our new luxurious accommodation, with beautifully simple and chic rooms Sri Lankan boutique style in design, a private pool and the beach right next door. The surf beach is just around the bay, all you need is right where you are. Morning yoga revives you after a peaceful sleep and then be welcomed by our Sri Lankan staff for a wholesome and healthy breakfast.  Relax by the pool in the shade or enjoy the beach. Here you can surf, dive or relax with the friendly locals on the beach; explore the markets and Buddhist temples and really fall in love with this stunning country and it's people.
For those of you who have been with us before – now it's time for a new adventure!
More about Sri Lanka
Sri Lanka is a beautiful island that still has an untouched feel to it from tourism.  We like to say it has all the best bits of India; it has amazing food, fascinating culture with a mix of Buddhism, Hindu, and Sinhalese; stunning beaches, the most friendly and accommodating people, sunshine, historical culture from the Dutch, Portuguese, and British; you will become a bird watcher here their colours are so spectacular.
Our schedule is the right balance of activity and relaxation, allowing you to settle in for a few days and then explore the country. You can join in with the group as much or as little as you like. If you need your own space, then do what you need to in order to make your holiday the best experience it can be. If you feel like a lazy day then stay by the pool in the private gardens of our accommodation or take a wander onto the beach. The holiday is jam-packed with things to do each day so if you like to be busy and really get a feel for Sri Lanka and the local surroundings you can do that too. Check our example itinerary for more.
Surf – We include 1 surf lesson and then if you wish to surf each day you can carry on having lessons or just hire a board and practice in your own time. You will be taken to surf beaches each day if this is what you want. sk us for more info on surf packages.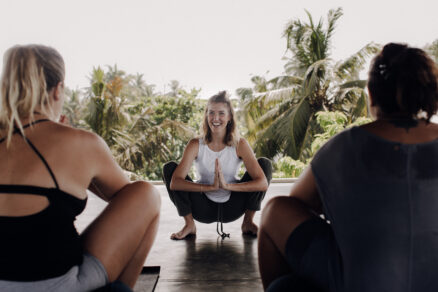 Jessamin Landamore
Jessamin is a warm and nurturing character who teaches a heart centred vinyasa flow that is both challenging and gentle at the same time. She knows how to look after our guests having run multiple retreats in the world for herself or other well-known retreat companies.
About the yoga
On our Sri Lanka yoga adventure, the classes are suitable for all abilities. From beginners to intermediate, everyone is welcome! Our inspiring and experienced teachers are well-practised at adapting the class to everyone's level.
The yoga teacher will create a more dynamic class in the morning to get you ready for the day's hike and the evening class will be slightly longer to enable deep relaxation with more restorative Yoga styles.
Enjoy yoga in the rooftop yoga shala with views over the lake and all yoga equipment provided. Don't forget a shawl for evening yoga and mosquito spray to keep them away during savasana!
Highlights
Stay in Gorgeous Sri Lanka style private boutique yoga retreat venue by the lake with infinity pool

Cool lake side location 5 minutes away from the nearest beach by tuk tuk

Enjoy Sri Lankan dishes from sambal to hoppers from our Sri Lanka chefs

3 hours of yoga each day

Enjoy all the activities on offer, cooking workshop, boat trip, surf

Visit the colonial small town of Galle

Escape the winter and feel rejuvenated and energised
About the food
The food at our Sri Lanka destination is catered for by in-house Sri Lankan chefs. As it is a yoga retreat venue the food is all plant-based, delicious with a Sri Lankan influence!
Breakfast, lunch and diner are included in the price and we recommend going out for one evening meal if you like.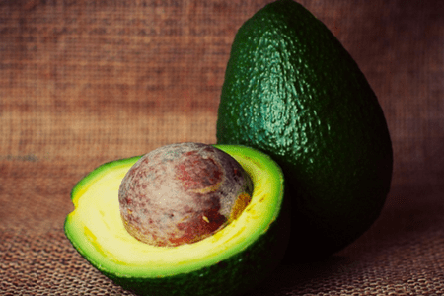 Our Yoga Chefs
Suitability
This Sri Lanka yoga holiday is suitable for anyone who wants a getaway in the sun and to explore the culture and the sea. Must have a desire for adventure and new experiences. All ages and yoga abilities are welcome.
Advanced
All ages
Beginners
Intermediate
Men & Women
There was more than enough yoga, hiking and food, all perfectly balanced. The retreat surpassed my expectations and I wouldn't hesitate to book another trip with Adventure Yogi...take me back!
Jenny Bastock 2 – Peak District
The team are super professional, flexible and honest and have shown up with the best of intentions, real care and clarity in the hardest of times! Really, you don't need to look anywhere else!!
Sian Ferguson 2 – Cornwall
My first ever yoga retreat and I am so glad I went! The retreat was well organised, the yoga was restorative as well as energising and the food was fantastic. The reason I choose Adventure Yogi was it also included other activities and in this case, the walks were amazing. Will be coming back and would highly recommend doing so as I feel rested and changed from the experience.
Zida Mirza – Cornwall
A fabulous weekend retreat in the beautiful backdrop of Cornwall. I highly recommend Adventure Yogi- everything about the retreat was well organised and of high quality. I met a wonderful group of ladies and loved every minute! I will be booking again!
Nadine Robson – Cornwall
This was just what I needed after a tough few weeks. The venue, location, and food all exceeded my expectations. In addition, I met some amazing people. I'll definitely be booking future retreats with Adventure Yogi
Anita Malster – Cornwall
This was my first yoga retreat and it was the best weekend. The people were lovely, the food was amazing, the yoga was fantastic and the location was just stunning.
Laura Millward – Cornwall
Bess is a wonderful yoga teacher which has reignited my interest in yoga, there was so much variety and she tailored the classes for our needs, plus was lovely company for the break
Sandra – Brecon Beacons, Wales
I feel inspired to make changes to how I manage my own wellbeing from attending, both in terms of moving my yoga practise on & having a more plant based diet. People commented on my return that I looked refreshed & radiant- the few days really have made a difference- thank you
Gail Fullbrook – Peak District
AdventureYogi trips are incredible, you get to engage in new pursuits, enjoy restoring and rejuvenating yoga with amazing yogis, savour the delights of vegan chef magicians and be embraced by awesome venues. And you get to giggle, laugh and cry your way through this with amazing new friends.
Sian Ferguson – Cornwall
It far exceeded my expectations. I have never felt so nourished and relaxed. After the last 18 months in the NHS I can't imagine a better, more restorative retreat could be possible. The team made it so special and the company and the laughter were outstanding. Thank you!
Jane Winter – Cornwall
A refreshing break in beautiful scenery, a very comfortable hotel and great yoga. More please!
Helen Campbell – Lake District
we've never done a retreat before and my husband & I hit the jackpot with the venue, location, yoga tuition, catering, and guided hiking, the weather was in our favour too. Would love to book again.
Leith McRoberts – Peak District
A wonderful restorative weekend in the Lakes - fab yoga, good food, wonderful scenery and lovely people. A really nice balance yoga/free time/walking.
Abi Dawson – Lake District
My friend and I booked this trip during the third lockdown as something to look forward to and it was so fun! The accommodation was lush and the yoga teachers were great - i'd highly recommend booking a trip.
Sophie Lloyd – Lake District
The combination of professional and friendly yoga tuition, fabulous food in a beautiful location made the perfect get away to re-charge and refresh. Thank you.
Ruth Jepson – Peak District
There is nothing but positives it was cosy warm and modern with splendid views.
Maria Cooper – Peak District
Thank you so much for a wonderful retreat in the Brecon Beacons. I had a really fantastic time. It's the first yoga retreat I've done and I'll definitely be doing more. I really liked the pace and variety of the yoga sessions, the food was also so good!
Isobel Ramsden – Brecon Beacons
Another fabulous Adventure Yogi --- adventure! Fantastic, peaceful location, delicious food, the perfect balance of walks and yoga(s), incredible weather and really lovely company. The teaching was inspiring and the organisation faultless. My second trip - planning to make it a hat trick the first chance I get!
Jane Munro – Lake District
This has gone to number one in my retreat experiences - best yoga teaching I've ever experienced (as a relative beginner I never thought I'd ever be able to do a 2 hour class). The group bonded well and it was lovely to make new friends. The venue was in a stunning location, with pretty gardens.
Alison Scammell – Lake District
So far I've been on three AY retreats and I can't wait to go on my Fourth! Loved the surf, the beaches, the yoga shala, the rooms! All of it.
Sara Day – Costa Rica
What a great experience, very relaxing, met lovely people and the yoga and walking were brilliant. All-inclusive, non-competitive and not a boot camp. Excellent team at Adventure Yogi.
Jane Stephens – Peak District
Lovely - spacious, airy, homely, the terrace was a great spot for yoga in the mornings and the studio was a nice alternative space for yoga in the evenings. Great views from the rooms and terrace!
Lianne – Peak District
I really needed this retreat after my abroad retreat was postponed twice. The Peak District long weekend however was as good as any retreat abroad, in beautiful surroundings and with like-minded people. It was nice to have a laugh again and make new friends.
Jenny Bastock – Peak District
The classes keep me focused and give structure to my week. I have a sense of wellbeing, my practice is improving and I love rolling out my mat at home! - Carolyn
The Studio
Thank you so much! They get me off the couch on my days off and the restorative/calming sessions really help me relax so much - Kavitha
The Studio
I really enjoyed the day. It helped me to set aside time to reset after the stresses and strains of the recent lockdown, and encouraged me to set up an at-home yoga space. The cookery demo was also fun and delicious. Would really recommend - Lawal
May 23rd Virtual Retreat
It inspired me to continue the downtime across the weekend... no TV or Netflix on both Saturday and Sunday. Instead, I listened to your playlist and read a book - Karen
May Virtual Retreat
I thoroughly enjoyed the day. The pace was just right and the cook-along was a great idea. It was so good to switch off from everything and I will definitely be back for more - Alice
May Virtual Retreat
Really enjoyed the day and ended it feeling completely relaxed. It really did feel as if I had been on a retreat without having gone anywhere - Emma
Virtual Retreat
Bring calm and relaxation into your daily life
calm
Build (inner) strength and resilience for a more positive and calmer existence
Strong
Time to Feel Empowered, Confident and Positive
Empower
This was my first yoga holiday and it exceeded my expectations! The team were beautiful and really looked after us. I didn't have to think about a thing.
Pippa – Montenegro
This holiday exceeded my expectations. Quality of the food, inspiring yoga, challenging hiking and chilled days by the beach. Can't recommend enough
Sheri Parker – Montenegro
Incredible experience. For anyone who is not a 'yogi' - go for it, you will change your mind on how you work out!
Kim Rowles – Montenegro
I am a complete novice who has no experience in yoga. Amy gave me an introductory session and I have nothing but thanks for a wonderful introduction into a new world of possibilities
Charles Cotton – Montenegro
I had the most amazing time. The location is beautiful and the food incredible. Really well organised and great activities within easy reach
Gemma Taylor – Montenegro
Beautiful space, fantastic food, the restorative yoga was amazing
Alison Culkin – Montenegro
AdventureYogi retreats are just amazing. You arrive with the world on your shoulders and you leave feeling like a new person; so full of energy, peace and happiness
Ellie – Costa Rica
Montenegro is incredibly beautiful and we were able to explore the natural beauty of the surroundings without feeling like a tourist
Heena Pawaskar – Montenegro
The trip felt like a great combination of activity and chill and the yoga introduced me to something that I didn't know I needed
Rachel Howes – Morocco
Just a few days with wonderful people in an amazing place set me in good stead for the winter months ahead
Karen Davidson – Morocco
I really loved this getaway - the location and the finishing touches really transport you away. The company was so warm and entertaining.
Liz Breton – Morocco
The staff was very friendly and helpful. The apartment was modern, clean, big and comfortable. The breakfast was awesome
Melinda – Lake District
Great place for a group of people who like winter sports
Joseph – Ski Yoga Holiday
Beautiful, clean rooms, delicious breakfast
Anna Maria – UK Retreats
This was my first yoga holiday and I didn't know what to expect. But as soon as I arrived I knew I'd made a good choice. The organisers were welcoming and knowledgeable, the yoga teaching-focused, explanatory and evolving through the week, the food divine and the activity choices outside of the twice-daily yoga simply a treat. The combination of hiking/biking/white water rafting complemented each other perfectly, to give a fun and rejuvenating holiday that I'd love to repeat. Thanks to all for a great mountain experience!
Sophie Warans – France
AdventureYogi is the first retreat I have ever been on and it inspired me to look into a yoga teacher training. Life changing experience
Janet – Norfolk
Sri Lanka is a paradise Island enriched with culture, spirituality and peace. It is the perfect place for a yoga retreat, Never done yoga outside but was an amazing experience.
Shona – Sri Lanka
AdventureYogi is the first retreat I have ever been on and it was such an inspirational experience. The teachers and the whole team were so friendly and welcoming.
Jessica – Lake District
The hotel was lovely, and the surroundings very pretty. There was a massage tent, and we were blessed to have the magical masseuse Georgie with us. Also, the staff working at the hotel couldn't do enough to make sure everyone had what they needed: generous and genuine hospitality. 
Helena – Greece
Very relaxing hotel, wonderful staff and beautiful pool. The location is beautiful. Oia is breathtaking. The yoga and space were amazing. It was beautiful to practice at the church too. The holiday surpassed all my expectations. The quality of the yoga, amazing meditations and attention of the staff at the hotel. It was great having free evenings as there is so much to see and do we needed the flexibility to experience it all. Really well thought out.
Sophie – Santorini
An oasis . Wonderful again. Fantastic atmosphere, delicious food, beautiful yoga space and massage room. 'The boys' looked after us so amazingly. And Santorini is amazing!
Tor – Santorini Greece
Excellent venue 10/10! Lovely island. The combination of the venue outside the main villages but the possibility to visit villages and the island was very nice!
Caroline – Greece
It's a picture book resort with lovely empty slopes and the chalet-style apartment was perfectly placed. I was nervous about combining yoga and skiing but it turned out to be the ideal blend. Wonderful bunch of people. Would do it again in a heartbeat.
Luke – Ski Yoga
Apartments were nicer than expected, felt like a chalet, really nice and location PERFECT. Really couldn't have been better placed.
Caroline – Ski Yoga
Skiing and yoga in one trip with a great bunch of people makes for a fantastic holiday. 100% recommended
Romy – Ski Yoga
I felt I have come away transformed, healed and really connected to myself, nature my body through yoga and connected to others I formed great relationships with over the time of this yoga holiday. I feel really happy and content, unwound and very very grateful to have been part of this.
Jane – Yoga holiday
Beautiful venue and bedrooms. Really easy to get to from London with plenty of picturesque walks
Julie – Norfolk
J'adore AdventureYogi. I came to restore some balance into my hectic life . I left with a spring in my step and hopefully with some new friends. Thank you.
Jo – UK Retreats
Just wanted to say a big thank you to you all for making my very first retreat such an amazing, exciting experience. I have had a fantastic time in a stunning background with wonderful people and lovely nutritious and delicious, filling food, which are two things I would not have thought was possible before coming on this retreat. So thank you all for being fantastic and hope to see you soon on another retreat.
Jackie – UK Retreats
I arrived with trepidation. Left feeling elated. It was so much better than I had expected, good food, excellent yoga, peaceful location. A much-needed break from the madness of life. Just a perfect way to spend a weekend. Feel rejuvenated.
Tom – Norfolk
A true escape and tranquil surroundings in which to rejuvenate and heal. Wonderful people, perfect venue, Nafia's energy and enthusiasm is contagious. Thank you so much for a life-changing weekend. I go home with renewed energy and look forward to the future with an open heart.
Holly – Peak District
It was very relaxed. So nice you could do what you liked. I was coming for the surfing which was great.
Jo – Cornwall
I feel really relaxed and much more healthy. Nice people, very nourishing but also time to do nothing and nice that you get yoga on both arrival and departure days.
Sophie – Atlas Mountains
The surfing and yoga complimented each other perfectly. Every day I felt I was using and nourishing my body and I was out every night as soon as my head touched the pillow.
Grace – Cornwall
We surfed every day which was a really good activity and value for money and the surf school were really nice. I'm feeling very relaxed mentally but physically tired. Nice to have had so much fresh air.
Pete – Cornwall
Price definitely reflected the quality of the weekend. Lots of yoga, amazing food and nice accommodation in a great location. The yoga was great. I liked how the morning one was more energising and the evening one more relaxing. Lovely yoga space.
Andy – Lake District
Thank you for a fantastic introduction to the yoga life. I have met amazing people, eaten the best food and relaxed properly for the first time in years. I'm already planning the next retreat.
Anna – Wales
Lovely people, amazing location, and food, very qualified yoga teachers. I definitely recommend it.
Jess – French Alps
I enjoyed the mix of Forest and Yin, You really do have such good teachers. Yin definitely felt great in the evenings. Highly recommended. Felt rejuvenated and refreshed.
Paul – Norfolk
Without the excellent chefs we wouldn't have been able to do this due to dietary needs. Thank you so much for being so flexible. The venue was very pretty. The location was great from London. Loved that was in the country but near the beach.
John – Norfolk
I really enjoyed the yoga, Louise was a great teacher. The yoga and treatments were excellent and the setting was beautiful. Really well organised and run. I loved the silent walks, meditation was a great reassuring session from Louise. Beach and castle walks were perfect and the structure of the retreat worked well.
Ellen – Norfolk
Superb yoga and meditation weekend in lovely surroundings, time to find my own space, with good company and delicious food. Great use of space. Loved how contained it all is. Comfortable and welcoming. 10/10. Love the countryside location.
Davina – Norfolk
Highly recommended and will seek out AY again for the kind of purity it offers. Every respect. I now feel nurtured, cared for and motivated to keep this up. Amazing experience all round!! Thank you so much.
Lucy – UK retreats
AdventureYogi offered me much more than a retreat. They gave me space to return to myself and reconnect with my wants and desires. I can't thank the team enough for reviving my batteries, stimulating my curiosity and re-invigorating my passion for life – each and every day.
Katie – Yoga Holiday
Thank you for creating such a beautiful and playful space to deepen my yoga practice - asana, pranayama, meditation. Thank you for the opportunity to continue to come home to me.
Karen – UK retreats
The perfect balance of relaxation and adventure. A weekend full of memories and experience that I will never forget. The AdventureYogi team are fab!
Sarah – Lake District
I came for physical yoga but have found I've opened up to thoughts about life, the future and happiness and the beauty of vegetarian/vegan food - I am no longer a skeptic!
Louise – Cornwall
Truly nourishing and restful weekend. The AdventureYogi team were brilliant to make this stay so enriching - really open and kind and open vibe throughout.
Justin – UK 2 night retreats
Thank you! I honestly cannot express my thanks to you all for allowing me space to breathe and reconnect with myself. The yoga allowed me to challenge and 'stretch' myself physically and mentally and I have skills I can take into my daily life. I am starting to feel like me again!
Jess – Brecon Beacons, Wales
Loved the setting of the retreat. We took out a canoe which was really fun and the sun was shining on us. I needed the yoga this weekend to really relax and connect with myself. I loved the yoga and especially the yoga nidra. Thank you
Michelle – Brecon Beacons, Wales
The teaching was really great, supportive and knowledgeable and god variations. The yoga shala was amazing, sunset on one side and sunrise on the other! Really loved the meditation.
Lucy – Costa Rica
The villa is charming. I liked the decoration very much especially the lounge. And I love the yoga shala with views of the sunset and the beach. I really liked discovering surfing. I'm sure I'll do some more in the future. paradise valley, sand-surfing, and the fishing village are really great memories as well. Thank you for this experience. I'll always keep it in my mind.
Eleanor – Morocco Surf
The week has been amazing. The organisation was good and there was so much to do we were spoilt for choice. The food was soooo good! So much variety throughout the week, Moroccan flare, and then just really yummy vegetarian options.
Sophie – Marrakech
Just come back from my surf and yoga holiday in Morocco. I was surprised how quickly I felt relaxed - it has been a great week. The yoga classes were fantastic, I loved how tailored they were to the day's activities. The Shala was great to watch the sunrise and sunset. Loved learning the surf and can't wait to do it again.
Mark – Morocco surf
Loved surfing and liked the activities like sandsurfing and paradise valley. I also liked that they were optional and you could choose to relax if you preferred.
Aaron – Morocco, Surf
Loved it. Beautiful yoga shala and pool. Would definitely love to come back.
Pippa – Sri Lanka
The holiday far exceeded my expectations. I am new to come on holiday by myself but immediately felt at home, looked after and part of a family. The food was delicious and have loved relaxing and reflecting in the beautiful garden in the hotel. Yoga was wonderful. I can't believe how much I have learned about myself and yoga in 10 days. I am going home so uplifted and happy. Thankyou!
Sandy – Yoga holiday
In my job as a travel journalist, I'm very lucky to have experienced several different yoga retreats. This French Alps Hiking yoga holiday was one of the best. Our teacher had real integrity and care, plus the group was just the right size. The combination of Alpine walking and yoga really worked. I was stretched in all the right ways.
Rachel – French Alps
Excellent value. A very nurturing and generous venue and yoga practice. I would highly recommend to others! Surpassed all expectations. Great organisation of activities. I have found this holiday truly inspiring and life-changing. Thank you.
Ellen – Montenegro
This week has surpassed my expectations. I have met some amazing people and the combination of the yoga, stunning scenery and great hospitality has made it a holiday I won't forget for a long time!
Emma – French Alps
All walks were fab! Paragliding was the best and I think there was a good selection of activities and Cycling in the Bourg-St-Maurice gets 10/10!
Tony – French Alps
Surpassed all my expectations. Just the best holiday we have ever had. This yoga retreat has been the best experience of my life. I arrived tired, stressed and weary of life and its issues. Leaving feeling just fantastic, ready to become the person I want to be!
Sam Swift – Greece
It was lovely that it wasn't a 'detox' retreat, but a holiday with yoga. You can eat and drink what you like, and the emphasis was very much on being kind to yourself. That included many chocolate milkshakes around the pool for some as the week progressed, alongside the customary greek salad of course.
Jade Williams – Greece
I spent a week in Greece this summer with Adventure Yogi, and loved every second. I was apprehensive before going because I was a complete beginner (and didn't really know my Downward Dog from my Cobra), and 9 weeks pregnant (and full of nausea). But, I needn't have been nervous - I was completely spoilt by the yoga teachers, who were on hand with many adjustments to make sure the baby was safe and I didn't feel awkward at all about being inexperienced. The whole yoga experience was unbelievably fulfilling, much more so than I could have imagined.
Charlie Spencer – Greece
The yoga ski holiday was great. I loved the different approach to morning and evening sessions you could tell they were tailored to the skiing.
Lawal Brown – Ski Yoga
Our ski area is a picture book resort with lovely empty slopes and the chalet was perfectly placed. I was nervous about combining yoga and skiing but it turned out to be the ideal blend. Wonderful bunch of people. Would do it again in a heartbeat.
John Jones – Ski Yoga
I have been on 4 ski yoga holidays now. I love Sainte Foy and enjoyed the fact that we could ski at a number of locations. I'll be booking again next year!
Alex Pantzar – Ski Yoga
Every person was made to feel special and valued as part of the yogi group. This I feel is down to the extraordinary people skills of the teacher and Michelle.
Sally Pitcher, French Alps summer
Sri Lanka has awakened something in me and I feel amazing. Thank you so much to my teacher for being such an inspiration.
Sonal Gandhi – Sri Lanka
Sri Lanka with AdventureYogi is a wonderful opportunity to unwind and explore the inner world in a beautiful setting.
Kate Barker – Sri Lanka
The farm at East Sussex was beautiful, peaceful and a countryside haven.
Jenny Sharpe – East Sussex
It exceeded my expectations I feel so grounded and calm. It was a good quality retreat and so tranquil and calm and it is a beautiful venue, very comfortable and loved the pool especially!
Claire Carlile – Brecon Beacons, Wales
Great! It was lovely to be practising yoga outside, I am not a young bunny and I found the pace manageable and involving and the background information clear.
Jane Evans – Costa Rica
The perfect winter getaway from the hustle and bustle of London. Loved the large cosy house with the open fire and the gardens are beautiful. Great yoga and delicious vegetarian food.
Penny Light – Peak District
Excellent location, superb food and wonderful yoga. Such a friendly, helpful group of organisers. Felt 100% better, re energised and healed – body, mind and spirit.
Vicky Dickens – Yoga Retreats
I really enjoyed the weekend, my boss just told me I look bright and glowing! Loved the early morning walks and meditating in the green fields. I had a really great teacher and it felt so good to practice yoga again. The food was delicious and our room was very cosy! Thanks so much!
Poppy Logan – Cornwall
This AdventureYogi retreat was a very special, nurturing and tranquil experience, I had an excellent yoga teacher, and a really wonderful venue. Lovely, easy-going group of people to share a few days with.
Jen – UK Retreats
Good team! Brilliantly organised, taking into account weather, what people wanted to do and of course yoga. What an amazing way to tick TWO things off my bucket list, hiking AND yoga in the beautiful Alps literally!
Joanna – Hiking Yoga French Alps
Fantastic venue. Beautiful house and gardens, tastefully decorated and quiet. The food was delicious, healthy but filling as well. Not tempting me to eat snacks in between! Tried horse riding for the first time in a perfect setting at a good price. A good mixture of quite a difficult hike and optional activities with relaxing yoga.
Philippa – Lake District
I liked everything, but what I most liked was the hikes as well as the sweet hospitality overall. Great organisation. Thorough explaining of activities and daily schedule. Expected yoga teacher to drift in and drift out, but she was always there. So giving of her time.
Pippa – French Alps Hiking
Nice venue. Great Scenes and Mountain views. Great Chalet and Great Location Yoga Space is cosy and nice balcony to have outdoor space. Very enjoyable must be the best hike I've been on. Met my expectations overall. Great week! The staff is the perfect team! The yoga changed my life! Dynamic together. There was the perfect amount of activity and relaxation.
Karen – Hiking French Alps
An inspirational start to the New Year – Loved every moment.
Sarah – New Year Retreats
Really great, peaceful time as well as fantastic hiking arranged!
Gabi – Lake District
10/10! Beautiful Chalet, great facilities, loved the hot tub, lounge, deck, everything!
Vickie – Hiking French Alps
In my job as a travel journalist, I'm very lucky to have experiences several different yoga retreats. AlpineYogi was one of the best. Our teacher had real integrity and care, plus the group was just the right size. The combination of Alpine walking and yoga really worked. I was stretched in all the right ways.
Rachel
I have fallen in Love with Sri Lanka and can not pick one single fault in the accommodation; it was 5 star in every single way. I was in my element with the food – curry for breakfast! It all exceeded my expectations… the food, the rooms, the yoga, and the little touches like the flowers on the sun beds and the bell on the gate made it very special.
Viv – Sri Lanka