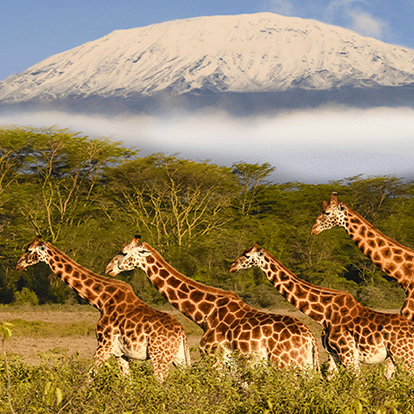 19th - 28th October 2024 safari Kenya
Join us for a trip of a lifetime in one of the most spectacular countries in the world for a safari and see ancient animals in their natural habitats. 4 nights on Safari, 5 nights on the beach with yoga every day. A holiday you will never forget.

19th October 2024

Kenya
We are so excited to be able to offer you this once-in-a-lifetime adventure, a Safari with beach yoga holiday in Kenya.
If you are going to experience a safari holiday then Kenya is one of the best countries in Africa to see the Big 5, that is African buffalo, Lion, Leopard, rhino, elephant, as well as Cheetah and many more. Your adventure will start by arriving in Mombasa and then heading to Tsavo Game Park in the southeast corner of Kenya. Tsavo is Kenya's largest game park and is split into Tsavo East and Tsavo West and the abundance of wildlife is breathtaking as well as the expansiveness of wilderness, it is truly awe-inspiring to witness.
You will start by staying at a tented camp in Tsavo East for 2 nights and you will experience a game drive each day, in fact, the arrival day is a game drive in itself to get to the camp because it is within the park itself. This area is flat and arid with lake lands and is well known for its red elephants because the herds bathe in the red mud. It is the oldest game park in Kenya. This camp has a watering hole where animals congregate to drink and bathe, it is an amazing experience to be able to sit and watch this whilst eating lunch or practising yoga.
You will then move to Tsavo West to a tented camp and spend 2 nights here enjoying a game drive each day in this expansive land. This area is more mountainous and greener and so you can enjoy the scenery as well as diverse wildlife. At this camp, you will also experience a bush walk with a Masai tribesman and if you want a massage there is a wellness spa with massage and a swimming pool to relax around.
Yoga will be once a day either morning or evening depending on the schedule and it will be an amazing experience to practice yoga in the surroundings of the savannah and plains with animals all around. Breathing in the earth of this sacred land you will feel a true connection with Africa.
Next, you will be transported to the beach! Diani Beach will be your home for 5 nights, staying in a boutique hotel that is beachfront with private rooms with en-suite bathrooms with a balcony overlooking the gardens and a stone's throw from the beach. There is a swimming pool that overlooks the Indian ocean and white sand beach so you can choose where to relax in your downtime.  Your meals will be in the hotel's beachfront restaurant and you can choose what you like from the menu for each meal.
Here you can relax in the day or if you want more adventure there is Shimba Hills to experience another game park or you can try any watersport; kite or windsurfing, SUP, kayaking or diving. Enjoy a Dow boat trip to a marine national park to snorkel and much more!
join us for an adventure of a lifetime. Are you in?
Itinerary
Here is your itinerary for the Safari part of your yoga holiday:
19th October 2024: Met on arrival at Moi Airport (Mombasa), pick up and drive to Tsavo East National Park (4 hours drive) Lunch at your first tented Camp for the first 2 nights followed by an afternoon game drive in the park. Dinner and overnight and stay in a standard tent. There will be a welcome chat about the holiday after lunch and yoga will be for one hour at sunset.
20th October 2024: In Tsavo East National Park, game drive in the morning. Relax at the camp in the evening. All meals and overnight stay in a standard tent. Yoga will be in the afternoon.
21st October 2024: Early morning yoga Breakfast then drive to Tsavo West National Park with game drives en-route, arrive at your new tented Safari camp in time for lunch. Afternoon game drive and a visit to Mzima Springs. Dinner & overnight and stay in a luxury tent.
22nd October 2023: Early breakfast. Enjoy a morning game drive in the park, lunch and then a Masai bush walk. Yoga in the afternoon and enjoy a massage at the spa area.
Meals & overnight stay in a luxury tent.
23rd October 2024: Depart for your early morning game drive and return to the camp for breakfast. Depart with packed lunches and drive back to Mombasa (7hrs drive), drop off at Diani Beach. No yoga. Dinner at the hotel.
23rd – 28th October 2024: The day is yours to do as you please. Relax around the pool, relax on the beach or wander along the large stretch of beach exploring. Try watersports; windsurf or kitesurfing, diving, SUP, kayak or book another game drive to the local park of Shimba Hills. Snorkel in a marine national park and enjoy a dow boat trip. Stay in a boutique hotel with a swimming pool, spa, gym and beachfront dining.
A Typical Day at Diani Beach
7am - 8.30am
Energising morning yoga class
8.30am
Delicious breakfast, coffee, tea, eggs, muesli, fruit and more
10am - 3pm
Enjoy an excursion or activity, beach day, relax by the pool
1pm
A 3 course lunch from the restaurant menu
4.30pm - 6pm
Evening sunset yoga
7pm
3 course evening vegan/vegetarian/pescatarian meal - your choice
8.30pm
Relax with new friends under the stars
Beautiful Kenya
We are so excited to be able to offer you a Kenya yoga retreat for 2024. A land that is so rich in history, culture, wildlife and wilderness becomes the perfect setting for a once in a lifetime adventure and yoga retreat.
Read more
Situated in East Africa with the Indian Ocean furthest east it is a vast expanse of land and one holiday can only cover a small percentage of what there is to see and do there.
If you fly into Nairobi before your Kenya yoga retreat, you open the door to enchanting destinations. From the majestic Mount Kenya and the captivating Samburu game park to the iconic Masai Mara, the scenic Lake Naivasha, and the mesmerising Lake Nakuru, the possibilities are endless. Nairobi itself is a treasure trove, with its own National Game Park, right in the city! For wildlife enthusiasts, an animal orphanage awaits, featuring adorable baby elephants, giraffes, rhinos, and more in need of care. You can also visit the Karen area, immortalised in the film 'Out of Africa,' invites you to explore Karen Blixen's house, a cinematic and historical gem.
Mount Kenya is home to the highlands and tea plantations, offering hiking opportunities for the adventurous spirit. A trip to Lake Naivasha promises a spectacle of thousands of flamingos, a truly incredible experience.
Should you fly to Mombasa before joining us on our Kenya yoga retreat, you are closer to game parks like Tsavo East and West, as well as the renowned Amboseli, famous for its many African elephants and the majestic Mount Kilimanjaro bordering Tanzania. The allure extends beyond wildlife to the pristine white sandy beaches and the azure waters of the Indian Ocean, with beach resorts like Diani Beach, Malindi, and Watamu offering a perfect blend of relaxation and adventure. For those seeking a more remote paradise, the Island of Lamu in the north is a worthy escape.
In most game parks, you're in for a treat as you may spot the Big 5 – Lion, Leopard, African buffalo, elephant, as well as rhino, gazelle, warthogs and hyenas to name a few. The magic of sunrise and sunset game drives reveals the animals at their most active, creating unforgettable scenes such as cheetahs stalking prey or lionesses nurturing their cubs. Plus, you have the experience of practicing yoga whilst on safari.
Kenya's diverse landscape, encompassing savannahs, plains, the Great Rift Valley, lakelands, lowlands, highlands, beaches, and oceans, is complemented by the fascinating tribal areas of Masai Mara and Samburu. The idea of a yoga retreat in Kenya becomes the perfect culmination of natural beauty, cultural richness, and holistic well-being. Consider a yoga retreat in Mombasa or delve into the transformative experience of a yoga retreat in Kenya – a harmonious union of rejuvenation and exploration.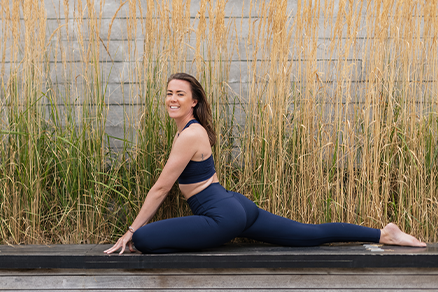 Harriet King
Raised in the UK, Harriet started her yoga journey young, taking classes in Leeds, however, her dedicated practice began when she moved to London. Feeling...
About the yoga
Yoga on your Safari and beach yoga holiday in Kenya:
For the Safari part of your yoga holiday, the yoga classes will be once a day and either in the morning or evening depending on the itinerary and when you will be out on game drives. Yoga will be amongst nature with stunning sunsets and wildlife to observe whilst taking your down dog.
Yoga at the beach location will either be under palm trees on the grounds with ocean views, in the yoga shala or on the beach!
The morning yoga will be more dynamic to enliven the body and mind and stretch out from the previous game drive in the bush or beach day, with a warming flow. The evening yoga class will be slower and more restorative to create space to take in your surroundings and feel present to fully enjoy through every sense this wonderful yoga holiday experience in Kenya.
Highlights
An awe-inspiring once in a lifetime Safari experience

Stay in 'Out Of Africa' style tented camps situated in game parks with animals all around

See wildlife in its natural habitat and be blown away by this experience

Enjoy a bush walk from a Masai Warrior in the game park

Stunning East African beach with amazing sunrises

So many adventures to enjoy on the beach or simply relax and take in the turquoise waters and white sandy beach

Delicious food of your choice on safari and on the beach

Beautiful boutique hotel that is beach front and overlooks the Indian Ocean

Adventures that will create memories to last a lifetime!
About the food
To start, all meals are included in the price of this holiday.
At the game parks, the food is buffet style and has a choice of vegan or vegetarian but also a choice of meat if you are a meat eater. Let us know if you have specific dietary needs so we can arrange with the game parks in advance and they will do their best to accommodate your needs. They are African chefs and so although there may be vegan options, they won't be as advanced as the west.
On the beach at the boutique hotel, you will be dining in their beachfront restaurant for all meals. Enjoy breakfast with coffee, teas, juice, fruit, a choice of eggs and warm breakfast and yoghurts and granola. Lunch can be a 3 course meal if you choose, as well as dinner because you can choose anything off their extensive menu. There is a choice of meat, fish, vegan, and vegetarian.  Again let us know of any specific dietary needs so that we can do our best to accommodate.
Water is in your rooms in the safari camps and in the boutique hotel. Drinks at meal times are extra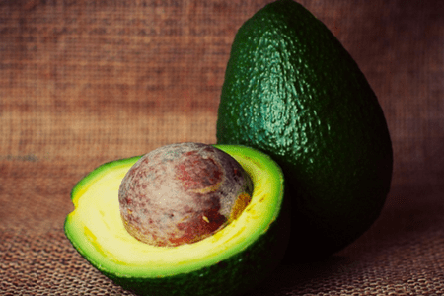 Our Yoga Chefs
Suitability
As you can imagine, Kenya is suitable for those who want a once in a ofetime experience of being on Safari and seeing nature at its best, as well as for beach lovers and anyone who likes to escape the cold of the northern hemisphere! For many, Kenya has been on their yoga bucket list for years. Beginners are welcome as well as all ages.
Advanced
All ages
Beginners
Intermediate
Men & Women
The holiday far exceeded my expectations. I am new to come on holiday by myself but immediately felt at home, looked after and part of a family. The food was delicious and have loved relaxing and reflecting in the beautiful garden in the hotel. Yoga was wonderful. I can't believe how much I have learned about myself and yoga in 10 days. I am going home so uplifted and happy. Thankyou!
Sandy – Yoga holiday
I felt I have come away transformed, healed and really connected to myself, nature my body through yoga and connected to others I formed great relationships with over the time of this yoga holiday. I feel really happy and content, unwound and very very grateful to have been part of this.
Jane – Yoga holiday
AdventureYogi offered me much more than a retreat. They gave me space to return to myself and reconnect with my wants and desires. I can't thank the team enough for reviving my batteries, stimulating my curiosity and re-invigorating my passion for life – each and every day.
Katie – Yoga Holiday