Vegan Christmas Dinner: Part One: The Best Gravy You've Ever Had
A Roast without gravy? We don't think so!
Christmas dinner is the best time to get together with family and friends and share something delicious! But sometimes, if you are trying to be plant-based it can be a real challenge. Gravy is like the magic that brings it all together and this vegan gravy is sure to tickle everyone's tastebuds! Also, make sure you are roasting veggies in olive oil soeverybody can share and slather them in this delicious gravy.
Furthermore, this vegan gravy can be made ahead so on the day itself you can focus on finishing off the Mushroom and Chestnut Wellington and Mulled berry cheesecake.
The Best Vegan Gravy You've Ever Had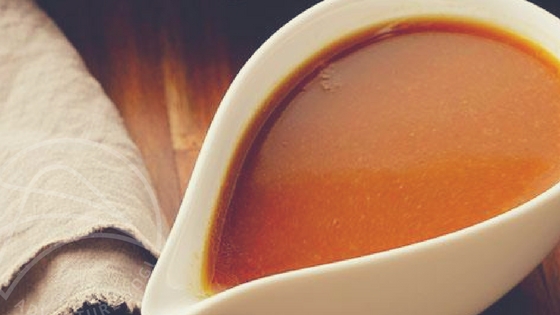 Ingredients for Vegan Gravy:
2 carrots
Two sticks of celery
25 g dried porcini mushroom
olive oil
2 fresh bay leaves
a sprig of fresh thyme
2 tablespoons port (use barnivore.com to check if it's vegan)
Two tablespoons quality blackcurrant jam
2 tablespoons plain flour
A tbsp Marmite
1 tablespoon tomato purée
2 tablespoons red wine vinegar
5 litres organic vegetable stock
Vegan Gravy Method:
To start your vegan gravy, peel the onions, then roughly chop along with the carrots, celery and porcini.
Then, place in a large pan over medium heat with a splash of oil and the herbs. Fry for around 25 minutes, or until turning golden, stirring occasionally.
Moving on, add the port and jam, and continue to cook for a further 5 minutes, or until sticky and caramelised.
Next. stir in the flour, then add the Marmite, tomato purée and vinegar.
Pour in the stock, then bring to the boil. Reduce to a simmer for around 10 minutes, or until thickened and reduced.
Finally, pass it through a sieve into another large pan, using a spoon to squeeze out all those lovely flavours.
We hope you enjoy this delicious vegan gravy! Honestly, we know it isn't just for Christmas, We are sure it will be gracing your Sunday roasts throughout the year!