Creamy Pumpkin Spice Latte Recipe
Let's get Cosy with a Pumpkin Spice Latte!
Autumn is a warm fire crackling in the background, the fragrant scent of wood filling the air, with Netflix or a good read on the sofa. But the picture wouldn't be complete without sipping on a mug of creamy pumpkin spice latte. The comforting infusion of cinnamon, exotic nutmeg, powerful clove, and spicy ginger giving your body healing warmth. This flavourful drink is super easy to make, and once your batch of syrup is made, milk and coffee on top is all you need. Without further ado ladies and gentlemen, the ultimate Pumpkin Spice Latte recipe:
The Pumpkin Spice Syrup Ingredients:
– ½ cup brown sugar or coconut sugar
– Half cup pure maple syrup or agave nectar
– ⅓ cup unsweetened pumpkin purée (store bought or home-made)
– 1 tsp ground cinnamon
– ½ tsp freshly ground nutmeg
– ¼ tsp ground cloves
– Quarter tsp ground ginger
– ¼ tsp pure vanilla extract
The Pumpkin Spice Latte Ingredients:
– 2 tbsp (1 shot) coffee/espresso
– 1 tbsp Pumpkin Spice Syrup
– 1 cup oat milk (or any other milk)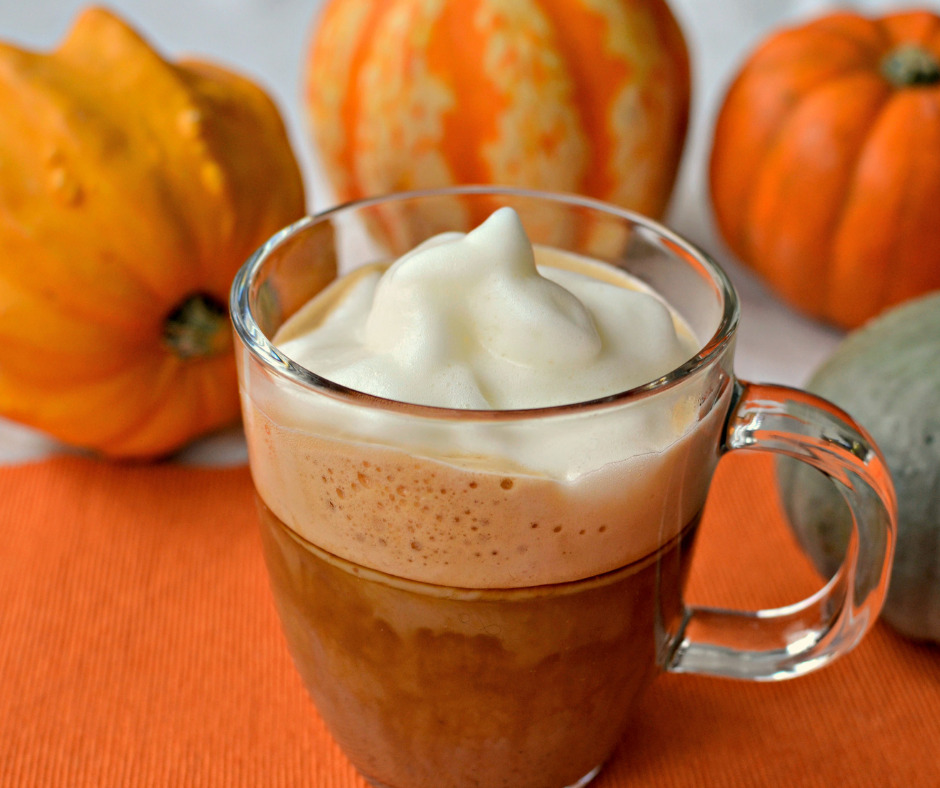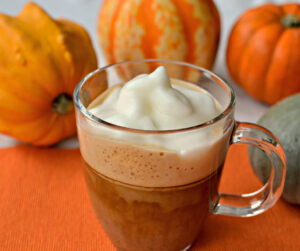 Method:
Start by making the Pumpkin Spice Syrup. Mix all the ingredients into a saucepan over medium heat and simmer for 5 minutes. Once thickened, remove from heat. Once cooled, store in an airtight container for up to 2 weeks. (I re-use my empty maple syrup bottles for storage).
Heat up the milk in a saucepan, and froth it if you like, then add the coffee and 2 tbsp syrup into your cup and voila, a deliciously creamy pumpkin spice latte, the perfect warming Autumn drink.
For the ULTIMATE treat, it is super indulgent with our Vegan Cream Tea!