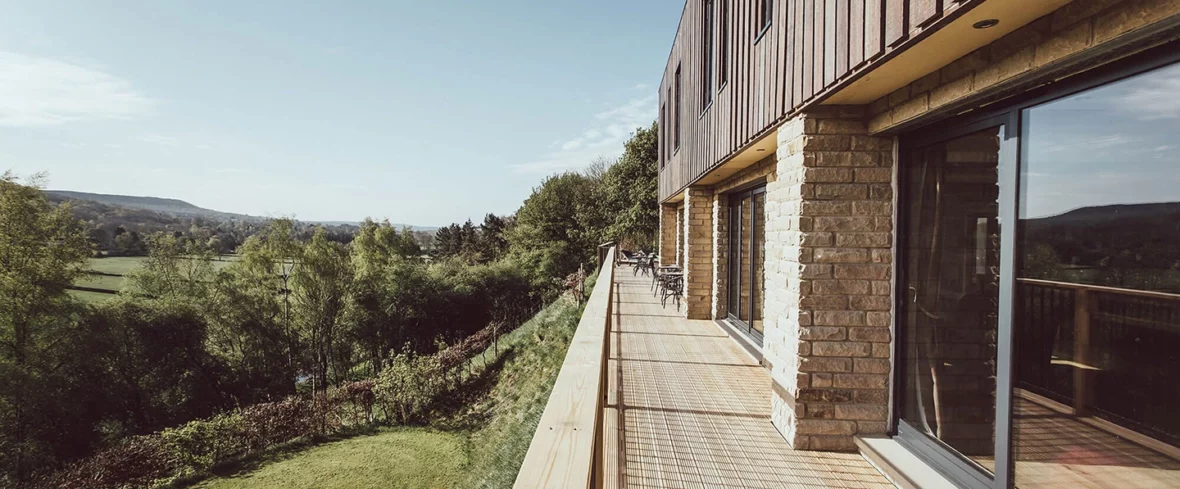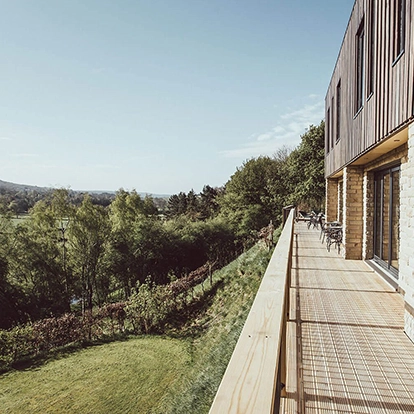 3 Nights September Hiking Yoga Retreat in Peak District
Peak District, 13th - 16th September 2024
Join us for our September 3-night weekend enjoying hiking and yoga in the Peak District at our stunning retreat in the Derbyshire Dales.

13th September 2024
Relax and recharge this September with our energising hiking yoga retreat in the Peak District.
Join us for a three-night Peak District retreat at a stunning venue in the Derbyshire Dales, Hope Valley area.  With views across the valleys of the Peak District, you will leave feeling like you have had a full escape away.
Our modern home for your September Peak District retreat has all the cosy comforts you could ever need. Plush sofas, warming fires and views from every window, of which there are a lot of! An abundance of seating areas both inside and outside means you will have plenty of space. Perfect to curl up with a book or chat with your new retreat friends.
Our days on this Peak District Retreat will be filled but relaxing. Included in the price are two guided hikes with qualified mountain guides directly from the house, delicious plant-based meals, and yoga to nourish both body and soul.
Check out more about The Peak District HERE 
Find out more about our online retreats HERE
Itinerary
On our September Peak District retreat, please arrive from 4 pm. This allows time to settle in before the first yoga class at 5 pm.  Dinner will be served at 8.00 pm.
The retreat will then end at 10 am on the last day.
A Typical Day
6.30am
Pre yoga teas and snacks
8am - 9.30am
Morning yoga class to energise
9.40am
Brunch of vegan and veggie foods to fill you up ready for your hike
10.30am - 4pm
First day: Guided hike in the Peak District with qualified hiking guides with packed lunch
10.30am - 4pm
Second Day: Guided hike in the Peak District with qualified hiking guides with packed lunch
5pm - 7pm
Restorative evening yoga class
7.15pm
2 course vegetarian/ vegan evening meal
9pm
Fire pit time, stargazing, hot choccy and connect with each other
10pm
Bedtime!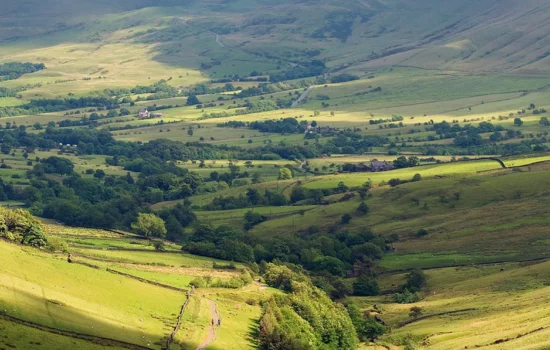 Beautiful Peak District
Escape to the breath taking beauty of the Peak District for a transformative yoga retreat. As England's first National Park, established in 1951, the Peak District offers a rural gem in the heart of central England. With its expansive trails meandering through rolling hills and deep valleys, it's a true haven for walkers and outdoor enthusiasts.
Read more
Immerse yourself in the raw and wild feel of the Peak District, spanning over 550 square miles of diverse landscapes and habitats. From vast open spaces to charming villages nestled along wide rivers and streams, there are ample opportunities for wild swims or simply dipping your toes in the refreshing waters.
Only a three-hour train journey from Central London, the Peak District provides a convenient escape into nature's embrace. During your yoga retreat, you'll have the freedom to tailor your experience to your preferences. Join our guided hikes to explore the picturesque surroundings, and afterward, indulge in relaxation amidst the retreat center's stunning grounds, offering panoramic views that inspire tranquility.
For those seeking a slower pace, cozy up by the fire with a good book and a cup of tea, allowing yourself to unwind completely. As part of our commitment to your well-being, we've curated a collection of informative articles to complement your retreat experience. Explore topics such as managing social anxiety, embarking on a transformative journey with Forrest Yoga, understanding the popularity of yoga retreats, and discovering the benefits of yoga for climbing.
To further explore these enriching resources, visit the following links:
Embark on a rejuvenating yoga retreat in the awe-inspiring landscape of the Peak District, where nature's beauty and holistic well-being harmonize to create an unforgettable experience.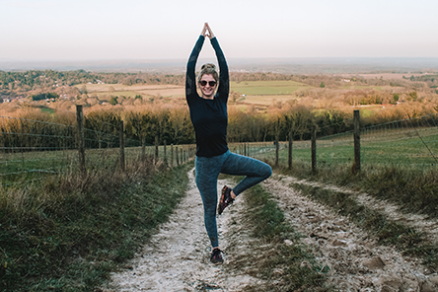 Nikki Timney
Nikki has a strong passion for movement and mindfulness. Teaching yoga since 2019, her classes are centred around encouraging people to develop strength and space...
About the yoga
On our September Peak District retreat, the classes are suitable for all abilities. From beginners to intermediate and advanced levels. Everyone is welcome. Our inspiring and experienced teachers are well-practised at adapting the class to everyone's level.
The yoga teacher will create a more dynamic class in the morning to get you ready for the day's hike and the evening class will be slightly longer to enable deep relaxation with Yoga Nidra.
Highlights
Stunning modern venue with lots of space

Beautiful views across the Peak District valleys

Delicious meals by our AdventureYogi chefs

Hikes directly from the house

Yoga classes to refresh and inspire

All En-suite bedrooms

Outdoor fire pit to admire the stars in the dark skies
About the food
All of our retreat chefs are highly experienced and passionate about their craft. We have always been a vegan/vegetarian company! Expect delicious and creative brunch, lunch, and a 2-course evening meal. Each meal will be balanced to keep you energised all day.
If you are out for an all-day hike we will provide you with a healthy packed lunch to keep you refuelled.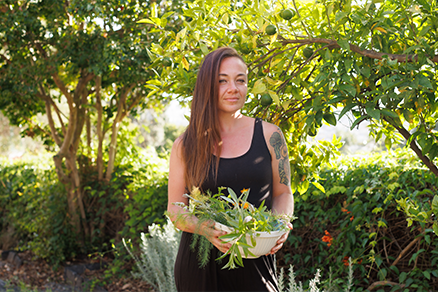 Chloe Webb
Chloe spent her twenties living and working in London, running the kitchens in cool East London cafes whilst freelancing in events catering on the side....
Suitability
This September Peak District Retreat is suitable for anyone who'd like a relaxing staycation in the UK to refresh and revive after the crazy time of lockdown that we have been in. Yoga to relax, healthy food to cleanse, time out to rebalance. Beginners are welcome as well as all ages. The hikes are suitable for all levels with the times varying for 2 to 3.5hrs each time.
Advanced
All ages
Beginners
Intermediate
Men & Women
The perfect winter getaway from the hustle and bustle of London. Loved the large cosy house with the open fire and the gardens are beautiful. Great yoga and delicious vegetarian food.
Penny Light – Peak District
Lovely - spacious, airy, homely, the terrace was a great spot for yoga in the mornings and the studio was a nice alternative space for yoga in the evenings. Great views from the rooms and terrace!
Lianne – Peak District
The combination of professional and friendly yoga tuition, fabulous food in a beautiful location made the perfect get away to re-charge and refresh. Thank you.
Ruth Jepson – Peak District