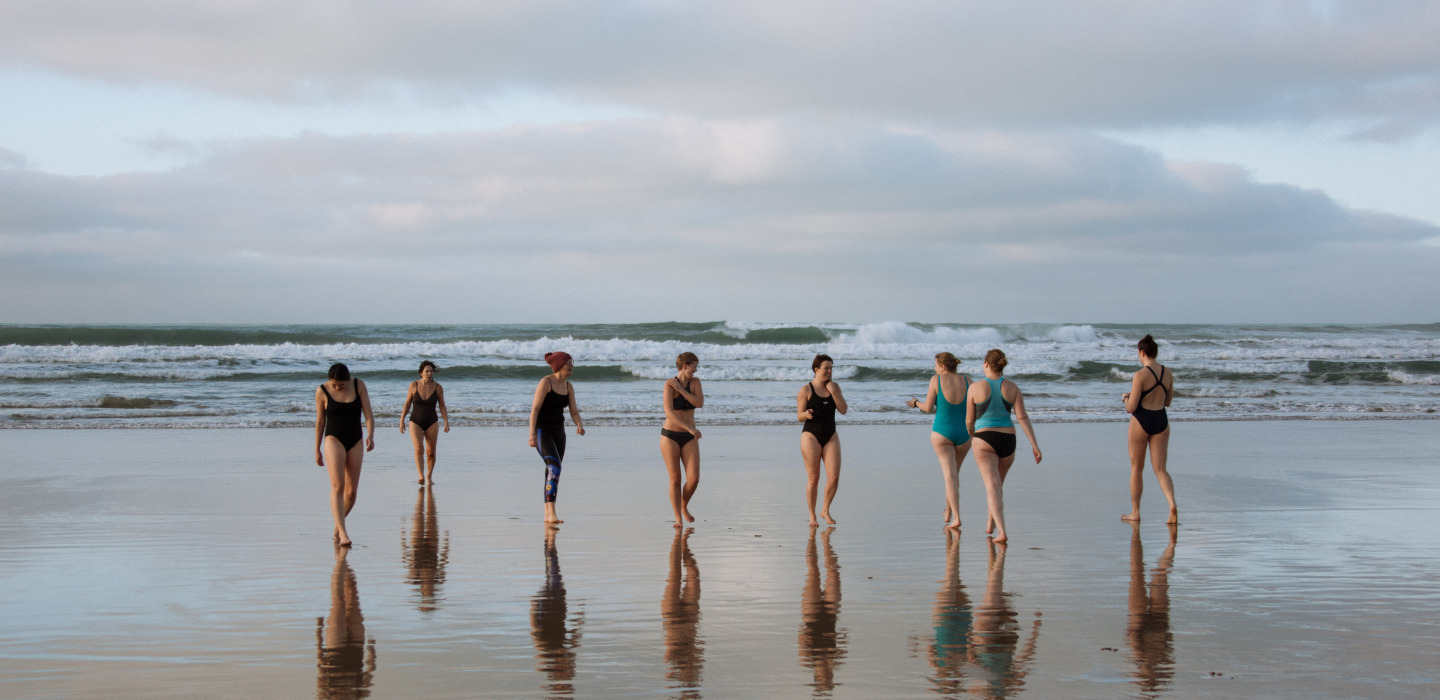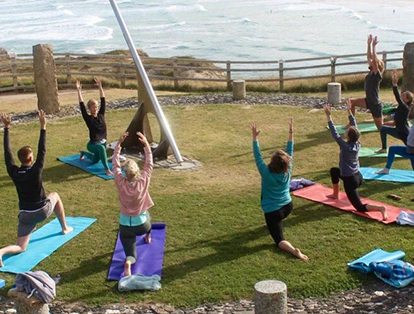 October Coastal Walking Yoga Retreat, Cornwall
Cornwall, 11th - 14th October 2024
Join us for an autumn yoga retreat in Cornwall. Stay for 3 nights in a beautiful country estate and enjoy beach time in the day and country living at night. Coastal walks, countryside walks, and maybe an autumn sea swim or try surfing! Or just relax and read a good book and have some down time.
Join us for an autumn yoga retreat in Cornwall with coastal walking each day and blow away the cobwebs and feel revitalised with breathtaking views and space. This retreat in October is the ideal way to spend a 3 night weekend to get away from the day-to-day and immerse in nature.
For each of the days enjoy a coastal walk along the beautiful North Cornwall coastline and explore the local area with transport to and from the beach included. Come back in time for a massage and evening yoga class before a delicious 2-course dinner and unwind by the fire or feel rested by having an early night.
Based within a stunning estate only 10 minutes away from some of the most famous beaches in north Cornwall, this location gives the perfect opportunity to be as relaxed and restored or as adventurous and active as your heart desires.
The garden surrounding the manor house and additional properties is a 22-acre expanse of lawns, ornamental lakes, camelia woods, orchards and an incredible walled vegetable garden. Stay in the beautiful autumnal countryside and enjoy day trips to the coast for blustery and stimulating walks.
Your manor house location gives you a prime opportunity to be close to some of the best around. In fact, within 15 minutes there are 10 stunning beaches to explore. We will be checking out the local area which is blessed with an abundance of coastal path walks, beaches, dunes, seaside towns and surfing.
As autumn sets in, this retreat will set you up with the perfect balance of well-being and adventure to get you through.
Feel free to relax and unwind or get involved with the walks and surf lesson.
There is a mix of single occupancy and twin shared rooms available.
Itinerary
The retreat will begin at 4 pm on the first day with our opening yoga class at 6 pm.
On the last day, checkout is at 10 am.
Our days will roll like our yoga classes do, a slow-flow blend of movement and relaxation that makes the most of the stunning location we are in.
Coastal path walks and surfing is all within a short drive away and SUP-ing is also available locally. You can make your time with us as adventurous or relaxing as you wish.
A typical day
7.30am
Pre yoga tea, coffee, herbal teas and snacks
8am - 9.30am
Energising morning yoga practice
9.30am - 10.30am
Wholesome brunch of warm and cold vegan/ vegetarian foods
10.30am - 1.30pm
Coastal path hike or surfing
2pm
Light lunch
2.30pm - 5pm
Free time to relax o do as you desire
5pm - 7pm
Evening restorative yoga
7.15pm 2 course evening meal
2 course evening meal
10pm
Bedtime!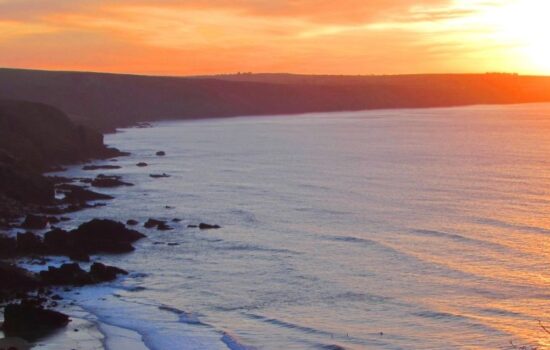 Beautiful Cornwall
Whether you have come to Cornwall to enjoy the coastal paths, surf the waves or just have some R&R, you will feel fulfilled in this beautiful region of England. Just taking some time out of the day-to-day is enough to return home with a new outlook and completely refreshed – those looking for a mindfulness retreat Cornwall is bound to tick many of your requirements.
Read more
We have two venues in Cornwall, a beach house in Mawgan Porth overlooking the beach and a stunning country estate 2 miles from the coast in beautiful private gardens.
Cornwall Country Estate
Our country estate is only 2 miles from the coast and a 20 minute drive to stunning beaches like Mawgan Porth and Perranporth. Enjoy a bit of countryside and beach on this sumptuous location.
Cornwall Beach House
Situated right on the beach at Mawgan Porth, the surf and southwest coastal walking path are on our doorstep. Roll out of bed and onto your surfboard or hiking boots! Mawgan Porth is a lovely-sized beach and it has a few nice cafes and restaurants, a surf shop, and a surf school. The sunsets are also very special.
We are close to Newquay and to other beautiful beaches for swimming, coastal walks, and stunning views.
There is plenty to see and do in Cornwall, or you can just relax at our gorgeous venue and enjoy the 2 outdoor hot tubs, have a massage, and restore with our team.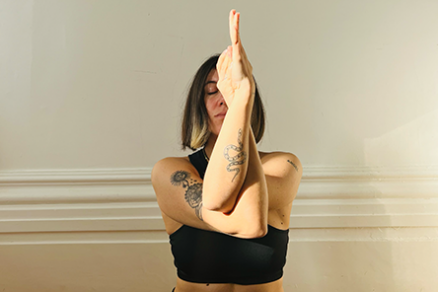 Natalia Spano
With a background in dance since the age of the 3, Natalia's language and self expression has always been through movement. Then in 2013, after...
About the yoga
The yoga on our weekend yoga retreat in Cornwall will take place in the beautifully converted barn and it is a vast space with high ceilings, wooden beams and plenty of light. If we are blessed with some lovely weather there will also be the opportunity to head out into the gardens.
Our morning yoga classes will be an uplifting but gentle flow class blending pranayama and movement to start our day. Evening sessions will be dedicated to yin, restorative and meditation-style practises to really embrace the opportunity to truly relax and heal.
Highlights
Exclusive use of a stunning Cornish estate

Only a 15 minute drive to 10 beaches

Stunning gardens to explore and relax in

Plenty of communal areas to offer space

Yoga classes twice a day

Chance to try surfing, body boarding

Beautiful walks along the South West Costal Path

Delicious plant based meals from our talented AY chefs!
About the food
We are a plant-based company and take great pride in creating incredible food on our retreats. Our chefs create diverse and imaginative menus that really highlight the seasonality of local produce. We are able to cater to all dietary requirements.
On our Indian summer Cornwall retreats you can expect a nourishing post-yoga brunch to fuel your day, a light lunch and a wholesome two-course evening meal.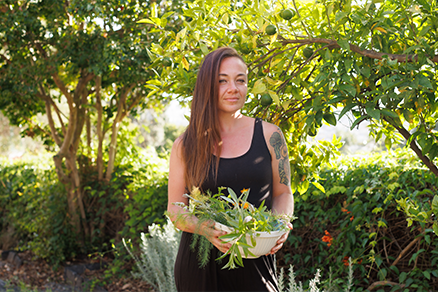 Chloe Webb
Chloe spent her twenties living and working in London, running the kitchens in cool East London cafes whilst freelancing in events catering on the side....
Suitability
Our Cornwall retreat is suitable for all levels of yoga and physical abilities. We love having yoga beginners join us on retreats!
All ages
Beginners
Intermediate
Men & Women
This was just what I needed after a tough few weeks. The venue, location, and food all exceeded my expectations. In addition, I met some amazing people. I'll definitely be booking future retreats with Adventure Yogi
Anita Malster – Cornwall
Beautiful, clean rooms, delicious breakfast
Anna Maria – UK Retreats
It far exceeded my expectations. I have never felt so nourished and relaxed. After the last 18 months in the NHS I can't imagine a better, more restorative retreat could be possible. The team made it so special and the company and the laughter were outstanding. Thank you!
Jane Winter – Cornwall