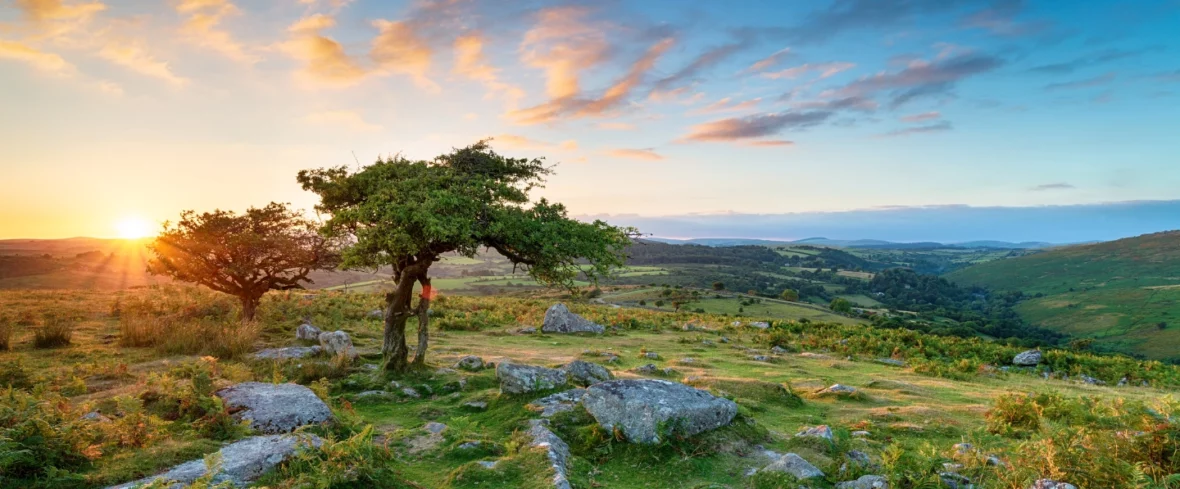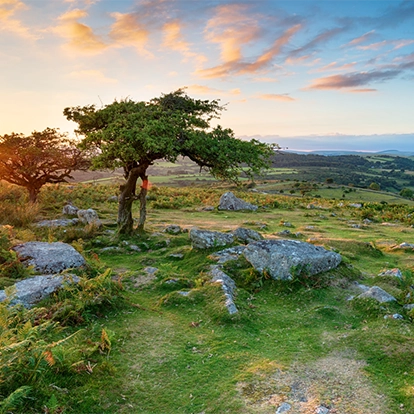 New Year Hiking Yoga Retreat Dartmoor, Devon
Dartmoor, 29th December - 2nd January 2024
Enjoy a different way to see in the new year on our new year retreat in Dartmoor, Devon. With hikes on the moors, setting intentions workshop, a new year celebratory meal and yoga twice a day, start 2024 with clarity and positivity.
Welcome to a true haven on this new year yoga retreat in Dartmoor, Devon this December.  Nestled within its own valley on the southern edge of Dartmoor National Park, this tranquil space instantly feels like a place you want to call home.
Spend 4 nights taking time out for yourself after a busy and indulgent festive season. Reset and have a gentle detox with plant-based foods and twice daily yoga, breathwork and meditation. Enjoy a setting intentions workshop to really get clear on what you want for 2024 and then see new year in with a celebratory feast and great company.  Go home feeling refreshed and positive for 2024.  Also enjoy hikes out onto the Dartmoor moors to connect to nature and yourself.
This retreat is all about using this special landscape to feel grounded, connected and part of the natural world. Surrounded by ancient woodland and a flowing moorland brook you will be fully surrounded by the ancient and sacred landscape. With vast, extensive gardens that are as wild as they are beautiful and stone circles and secret corners to rest and refresh in.
The property itself feels as homely and comforting as the surroundings outside. Recently renovated, the rooms are simple, clean and very comfortable with a mix of single occupancy and twin rooms with en-suite and shared bathroom options available. The kitchen feels like the true hub of the home with an aga and views out onto the trees and gardens.
There are two yoga shalas, each with their own unique qualities. One is within the main house and feels cosy and nurturing, perfect for deeply restorative and meditative practices. The other is within the gardens, its glass walls giving you a sense of space and connection to the world outside.
Find out more about this location HERE
Itinerary
This retreat will start at 4 pm on the arrival day where you will enjoy a welcoming yoga class and delicious two course dinner too.
Check out is at 10 am on our last day with a yoga class and brunch before you go.
Day 1
7 am
Kitchen opens for fresh lemon and ginger tea and pre-yoga snacks
7.30 am
Silent meditation in the gardens
8 am
1.5 hr uplifting yoga practice
9.30 am
Delicious brunch to furl the days adventures
10.30 am
Hike onto Dartmoor
3 pm
Return home. Light lunch and time to rest
5.30 pm
2 hr restorative and Yin yoga practice
7.30 pm
Delicious 2 course dinner to enjoy
9 pm
Time to relax and unwind ready for bed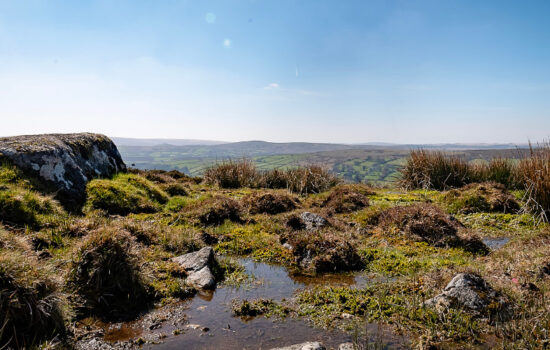 Beautiful Dartmoor
Dartmoor is infamous for its vast moorland where Dartmoor ponies roam its craggy landscape. Stunning forests, rivers, wetlands and tors (rock formations) break up the open moors and create one of the most diverse ecosystems in the country.
Read more
Although Dartmoor may seem vast and wild it in fact holds a deep and rich history of human settlement. This incredible history can be found across the National Park and the fascinating stories that it holds. A walk across Dartmoor feels like stepping back in time. With a never-ending number of trails and paths, it is a hiker's haven and with beautiful villages dotted around, accessible too.
On our retreats around Dartmoor, we take the time to truly enjoy this unique landscape and everything its diversity has to offer. Not only do we go hiking to experience the beauty of it but also enjoy wild foraging walks and talks to learn about the edible and medicinal plants accessible. Our venue is perfectly positioned to do just that, being surrounded by woodland, the moorland brook and walking distance out and onto the moor.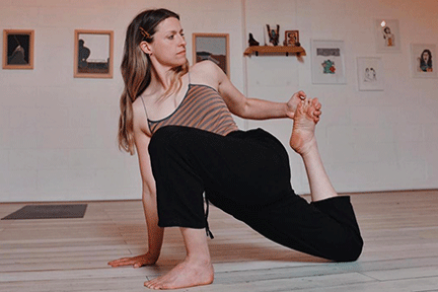 Charlotte Hopson
Charlotte is a qualified Ayurvedic consultant as well as Pilates, Yoga & Ayurveda Yoga teacher.  She has spent the last 5 years travelling around the UK...
About the yoga
The Yoga classes on this new year retreat Dartmoor, Devon will be split between the glass-walled garden studio and the cosy main house studio.
Our 1.5hr morning yoga classes will be an uplifting and energising way to start the day and prepare us for adventures in the woods and on the moor.
In the evening you will be guided through a 2 hr class based around restorative, yin and meditation practices.
Highlights
Secluded venue truly submerged in nature

Guided hikes onto Dartmoor National Park

A setting intentions workshop for the year ahead

New year celebrations with feast and great company

Delicious plant based meals

A deep connection to nature

Stargazing and hot chocolate
About the food
We are a plant-based company and take great pride in creating incredible food on our retreats. Our chefs create diverse and imaginative menus that really highlight the seasonality of local produce. We are able to cater to all dietary requirements.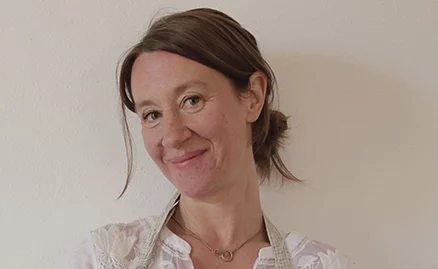 Hayley North
Hayley has worked with food for over 35 years, specialising as a retreat chef since 2006. During this time Hayley has cooked for hundreds of...
Suitability
This new year retreat in Dartmoor is suitable for anyone who'd like to enjoy hiking and foraging in the Devon countryside. Yoga to relax, healthy food to cleanse, time out to rebalance. Beginners are welcome as well as all ages.
All ages
Beginners
Intermediate
Men & Women
Highly recommended and will seek out AY again for the kind of purity it offers. Every respect. I now feel nurtured, cared for and motivated to keep this up. Amazing experience all round!! Thank you so much.
Lucy – UK retreats
Truly nourishing and restful weekend. The AdventureYogi team were brilliant to make this stay so enriching - really open and kind and open vibe throughout.
Justin – UK 2 night retreats
This AdventureYogi retreat was a very special, nurturing and tranquil experience, I had an excellent yoga teacher, and a really wonderful venue. Lovely, easy-going group of people to share a few days with.
Jen – UK Retreats