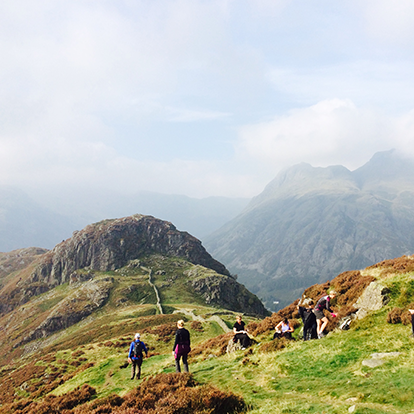 May Bank Holiday Hiking & Yoga Retreat in Lake District
Lake District, 2nd - May 2024
Springtime of fun on our Lake District yoga retreat with hiking and visiting the beautiful Lakes. Yoga twice a day and vegan food.

02nd May 2024
May is such a beautiful time to experience a hiking and yoga retreat in the Lake District. The mountains have had all winter to receive lots of rain, which regenerates the lush greens of mountainsides each year and the colourful wildflowers in bloom are a sight to see. Start the day in our beautiful yoga shala with views out to the local hills, a dynamic practice to warm and bring energy into the body and mind.
With our qualified and very experienced mountain guides on hand to lead the day hike, and your yoga teacher to lead a more gentle yet equally as stunning walk to Tarn Howes directly from our retreat centre, immerse yourself in nature and feel the benefits of this, being away from the frenetic and urban landscape of your day to day living.  Take a packed lunch and just sit and watch the world go by, or enjoy a bit of forest bathing and meditation. Enjoy a massage and take time for yourself to unwind and connect to nature.
After a day's excursions, unwind with evening yin and restorative yoga and yoga Nidra followed by a vegan and vegetarian feast.
Itinerary
Your Lake District retreat starts from 4 pm on the first day and finishes at 10am on the last day.
Daily itinerary
7.30am - 9.00am
Morning yoga and meditation class to warm up the body ready for the hike
9.15am - 9.30am
Brunch of healthy energy boosting breakfast foods, porridge
11.00am - 4.00pm
Guided hike with qualified mountain guides one day, choose from hike, relax or explore the second day
5.30pm - 7.00pm
Evening yoga, meditation and Yoga Nidra class
7.30pm
Dinner time!
9pm
Relaxation time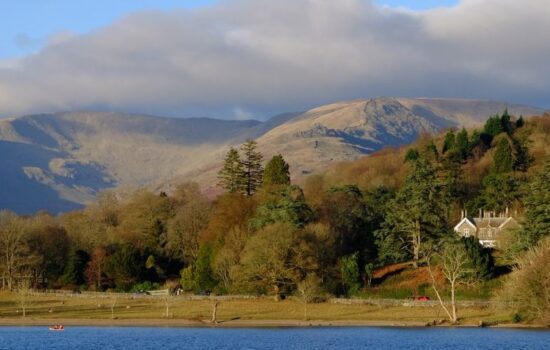 Beautiful The Lake District
The Lake District is a stunning environment to feel relaxed yet energised soothed yet inspired. Only 3.5 hrs away from London on the train – easy access makes it a mountain getaway closer to home.
Read more
The Lake District is England's largest National Park and home to Scafell Pike its largest mountain. Enjoy adventurous and refreshing activities and yoga weekend in the Lake District in this most awe-inspiring landscape with us.
From Beatrix Potter to Lake Windermere, sailing on the Lakes or hiking and climbing in the fells or just wandering around Ambleside there is something for everyone.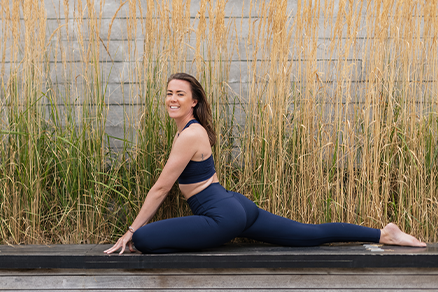 Harriet King
Raised in the UK, Harriet started her yoga journey young, taking classes in Leeds, however, her dedicated practice began when she moved to London. Feeling...
About the yoga
Our classes for our yoga retreat in the Lake District are really special, with natural light coming into the purpose-built yoga shala overlooking the mountains.
Each yoga class is designed in response to the energetic needs of the group, and this is reflected in the overall pace and rhythm of your yoga retreat. We ensure that the level and dynamics of the yoga classes are in harmony with the participants, the time of the day and the activities enjoyed that day.
Highlights
Stunning scenery and breathtaking views of the Lake District National Park

Gorgeous accommodation in our Vegetarian retreat centre

Harvest the energy of the stunning mountains in the Lake District and feel revived and refreshed being in nature

Four days of yoga to refresh and revitalise

Revitalise with 2 days of hiking in this stunning area
About the food
The food on this Lake District yoga retreat is catered to you by the venue. The venue owner is a vegan/vegetarian chef and they source organic and locally sourced ingredients. The breakfast is pre-ordered and is a choice of cereals or porridge, a choice of eggs and hot cooked breakfast, juice, coffee, tea and herbal teas.
Lunch is a packed lunch to take with you on your hikes each day.
Dinner is a 2-course dinner inspired by different countries, created by the chef and all diets are welcome please let us know beforehand.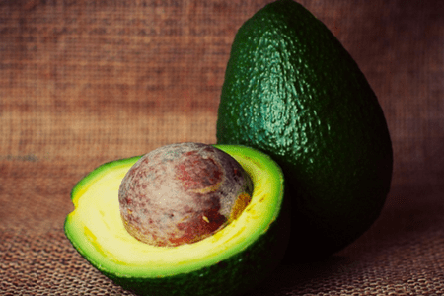 Our Yoga Chefs
Suitability
This May hiking yoga retreat Lake District is suitable for those who love more dramatic countryside experiences, love hiking or being active. If you have never been hiking before that's ok, but just bring suitable clothing and be prepared to be active! Men and women are welcome as well as solo travellers, couples, and friends.
All ages
Beginners
Intermediate
Men & Women
Fantastic venue. Beautiful house and gardens, tastefully decorated and quiet. The food was delicious, healthy but filling as well. Not tempting me to eat snacks in between! Tried horse riding for the first time in a perfect setting at a good price. A good mixture of quite a difficult hike and optional activities with relaxing yoga.
Philippa – Lake District
The perfect balance of relaxation and adventure. A weekend full of memories and experience that I will never forget. The AdventureYogi team are fab!
Sarah – Lake District
AdventureYogi offered me much more than a retreat. They gave me space to return to myself and reconnect with my wants and desires. I can't thank the team enough for reviving my batteries, stimulating my curiosity and re-invigorating my passion for life – each and every day.
Katie – Yoga Holiday