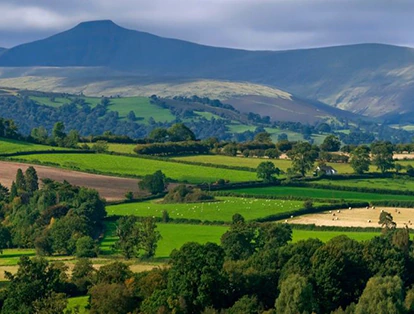 May Bank Holiday Hiking & Yoga Retreat, Brecon Beacons
Brecon Beacons, 3rd - 6th May Bank Holiday 2024
Time to explore the stunning countryside of the Brecon beacons National Park and relax with yoga! Enjoy guided hikes with qualified guides and visit Hay on Wye or paddle down the Wye!

03rd May 2024
We are excited to say we are back this May Bank holiday for our hiking and yoga retreats in the Brecon Beacons.
This May, join us for a 3 night, hiking yoga retreat over the May bank holiday weekend.  Stay in a family-owned multi-property estate that dates back to 1176, it was originally a farm serving the local monastery. Since then, it has had stunning renovations to create a beautiful retreat space.
Why not stay in one of the main barns? Or maybe, try out a quirky converted wheat silo, perfect for two people. Either way, you will enjoy lots of space and room options.
Of course, get your hiking boots ready to enjoy a guided hike with qualified guides on one of the two full days of the retreat. On another day try horse riding, more hiking or visit the delightful Hay on Wye for the afternoon which is within walking distance.  Want to fully relax? You could curl up in front of the open fire if it's cold or relax in the sun if warm, or enjoy a massage from our talented team.  Truly, you will feel rested and restored, ready for summer.
With up to 3.5 hours of yoga a day, delicious vegan food from one of our fabulous chefs and gorgeous accommodation you will feel cared for throughout.
Check out more about the Brecon Beacons here 
Itinerary
On our May bank holiday hiking yoga retreat weekend in the Brecon Beacons, for the weekend guests are advised to arrive between 4 pm and 5.30 pm on arrival day. This allows time to settle in before the first yoga class at 6 pm. Dinner will be served at 8.00 pm.
The retreat will end at 11am on the last day after a power hour yoga class and brunch.
A Typical Day
7.30am
Pre yoga teas and snacks
8am - 10am
Morning yoga class to energise
10am
Delicious brunch of warming wholesome vegan treats
11am - 4pm
First day: Guided hike with qualified hiking guides with packed lunch
11am - 4pm
Second Day: Visit Hay on Wye nearby, canoe, horse ride, relax, have a massage
5pm - 7pm
Restorative evening yoga class
7.15pm
2 course vegetarian/ vegan evening meal
10pm
Bedtime!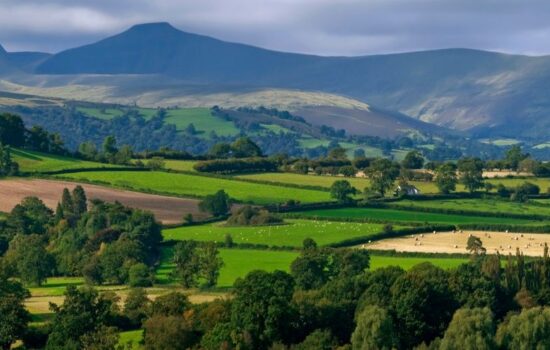 Beautiful Brecon Beacons
Join us in Wales, in the county of Breconshire where the rugged Welsh landscape of the Brecon Beacons inspires and takes your breath away each visit.
Read more
If you love to be in the Welsh countryside, surrounded by rolling hills, rivers, streams, nature and peace and quiet this is the right yoga retreat for you. With the closest town being Hay-On-Wye, you are in the heart of the Brecon Beacons National Park. About 3 1/2 hrs from London or 1 1/2 hrs from Bristol, take time out of your busy schedule to really relax and restore body and mind in this healing space.
You can choose to be as active or relaxed as you like on this yoga retreat, enjoy the free guided hike and then enjoy the grounds of the retreat to relax.
For those who want even more, Brecon Beacons activity holidays offer a variety of activities to choose from, like canoeing down the River Wye, horse riding or wandering into Hay-On-Wye as it is only 10 minutes away and exploring the infamous book shops and cafes.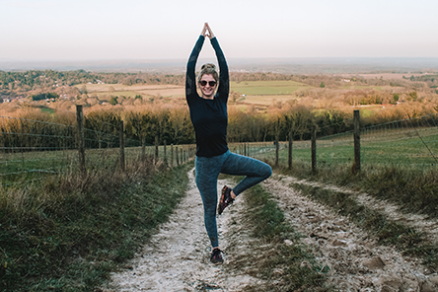 Nikki Timney
Nikki has a strong passion for movement and mindfulness. Teaching yoga since 2019, her classes are centred around encouraging people to develop strength and space...
About the yoga
On our May bank holiday hiking yoga retreat in the Brecon Beacons, the classes are suitable for all abilities. From beginners to intermediate and advanced levels, everyone is welcome. Furthermore, our inspiring and experienced teachers are well-practised at adapting the class to everyone's level.
The yoga teacher will create a more dynamic class in the morning to get you ready for the day's hike and adventures.  Then, the evening class will be slightly longer to enable deep relaxation with yoga Nidra.
Highlights
Stunning traditional manor house venue with lots of space

Experience the Brecon Beacons in spring

A guided hike with experienced guides

A day to yourself to explore or have a massage

Feel restored after 3 nights at this gorgeous venue
About the food
All of our retreat chefs are highly experienced and passionate about their craft. We have always been a vegan/vegetarian company! Expect delicious and creative brunch, lunch or packed lunch if out hiking, and 2-course evening meal. Each meal will be balanced to keep you energised all day.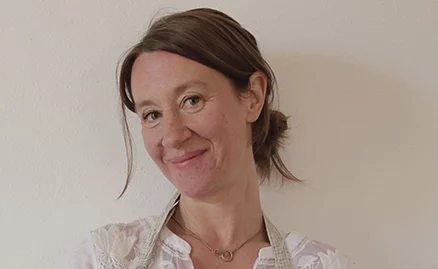 Hayley North
Hayley has worked with food for over 35 years, specialising as a retreat chef since 2006. During this time Hayley has cooked for hundreds of...
Suitability
This May bank holiday hiking yoga retreat in the Brecon Beacons is suitable for anyone who'd like a relaxing staycation in the UK to refresh and revive after the crazy time of lockdown that we have been in. Yoga to relax, healthy food to cleanse, time out to rebalance. Beginners are welcome as well as all ages. The hikes are suitable for all levels with the times varying for 2 to 3.5hrs each time.
All ages
Beginners
Intermediate
Men & Women
Thank you so much for a wonderful retreat in the Brecon Beacons. I had a really fantastic time. It's the first yoga retreat I've done and I'll definitely be doing more. I really liked the pace and variety of the yoga sessions, the food was also so good!
Isobel Ramsden – Brecon Beacons
Bess is a wonderful yoga teacher which has reignited my interest in yoga, there was so much variety and she tailored the classes for our needs, plus was lovely company for the break
Sandra – Brecon Beacons, Wales
J'adore AdventureYogi. I came to restore some balance into my hectic life . I left with a spring in my step and hopefully with some new friends. Thank you.
Jo – UK Retreats
Thank you for a fantastic introduction to the yoga life. I have met amazing people, eaten the best food and relaxed properly for the first time in years. I'm already planning the next retreat.
Anna – Wales