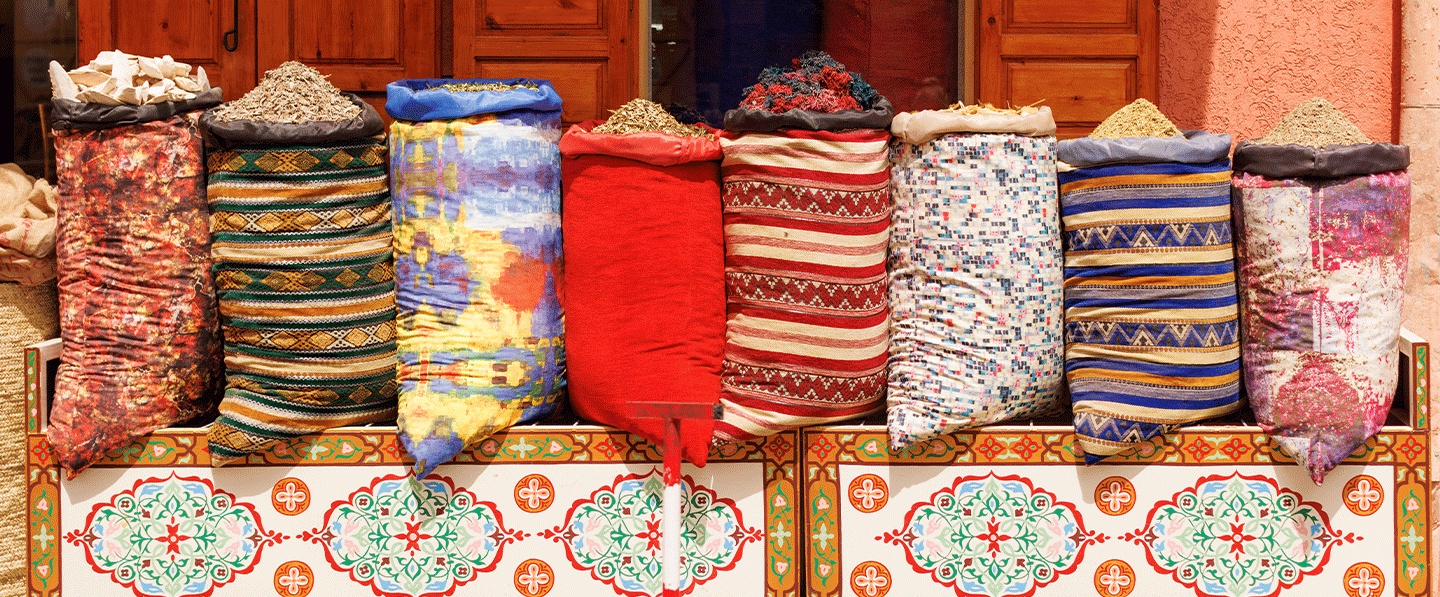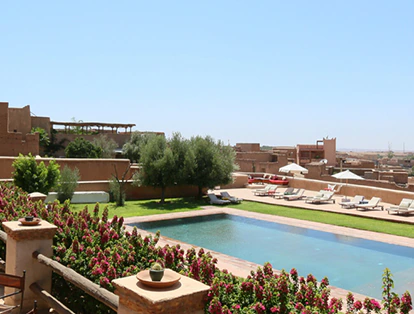 Marrakech and the Atlas Mountains, Morocco April 2024
Marrakech, Mountains and Essaouira, Morocco 6th - 13th April 2024
Enjoy a week of adventure and relaxation whilst basing yourself at our hotel, a classic Moroccan Berber-style accommodation with the beating heart of Marrakech and the Atlas mountains a stone's throw away. Explore the Medina in Marrakech, a day trip to coastal town of Essaouira and a tour up to the Atlas Mountains! Relax with a massage or hammam at the hotel's spa.
This April, look forward to escaping the end of winter in the northern hemisphere and exploring Morocco. At an average of 25 degrees Celsius relax and unwind with this combination yoga holiday of adventure, culture and relaxation.
Your yoga holiday will take you from the Medina, souks and gardens of Marrakech to the Atlas Mountains, go for a walk, visit a souk, and Berber village and enjoy the wonderful scenery. Visit the beautiful Atlantic coastal town of Essaouira, with all of its colours and ocean breeze.  There are some days off in between to relax at the hammam, have a massage or read a book by the pool.
That's right! Base yourself at our beautiful venue on the outskirts of Marrakech and whilst still enjoying daily yoga classes, enjoy exploring farther afield in this beautiful and diverse country.
First stop and only a 20-minute drive into the heart of the old city of Marrakech and the souks, included in the price is a guided tour of this area to get your bearings and then spend a day exploring and shopping here and drinking mint tea or relaxing at our authentically designed and furnished Berber retreat hotel.
Another day, a trip to Essouira to explore the souks and have less hassle than in Marrakech. Enjoy a leisurely lunch and take a walk along the long beach
The last day out is to the Atlas Mountains themselves, enjoy a walk amongst the beautiful vegetation and enjoy streams, spring colours and meet local mountain people. Explore the souks of Asni and lunch and a guide are included.
When you aren't off adventuring, there is time to relax in your spacious private Berber-designed hotel with two yoga spaces, two pools, and plenty of outdoor lounging space with Moroccan courtyards and bougainvillaea romantically spilling over from private balconies.
For a really relaxing day spend it at the Hamam and spa. Feel invigorated with the Moroccan-style Hammam experience followed by a soothing massage. Float back to your room or relax by the pool in the warm sunshine or in one of the many courtyards.
Whatever it is you decide to do, there are 3 hours of yoga a day in the outdoor yoga Shala to re-energise and revitalise throughout the week.
Enjoy three meals a day whilst at the hotel and enjoy each day as it comes.  It is your holiday so be as active or relaxed as you like.
Read our reviews here
Read our reasons to go to Morocco
Itinerary
You can arrive at your leisure. The transfer is only 25 minutes from Marrakech airport. After you've checked in relax by the pool and we will have a yoga class for those who have arrived at 5-6 pm and then dinner will be from 7 pm.
Transfers will be organised for you by the venue and added to your bill at the end of your stay.
Departure day – check-out is 11 am but if your flight is later, relax at the pool and shower in the guest departure room prior to your flight.
Daily Schedule
8am - 10am
Morning yoga to energise and awaken
10am
Brunch
10.30am - 5pm
The day is yours to do as you desire, relax by the pool, enjy the hammam and massage, visit Marrakech or day trip
1pm
If you are at the hotel enjoy a buffet style lunch
5pm - 6.30pm
Evening yoga to unwind
7pm
Your delicious evening 3 course meal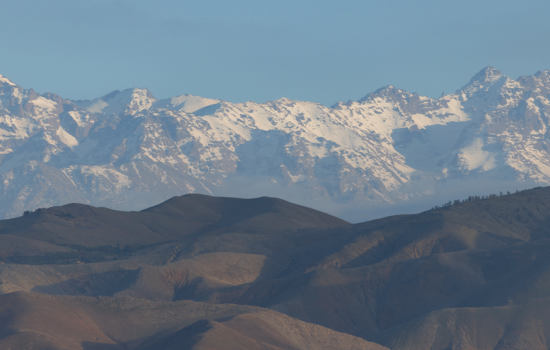 Beautiful Morocco
Morocco is a beautiful country located in North Africa that offers a unique blend of cultural and natural experiences. The country is home to several yoga retreats that provide a serene and tranquil environment for visitors to practice yoga and meditation. These retreats are nestled in the heart of the countryside, surrounded by the snow capped summits of the Atlas Mountains, and offer a range of yoga classes, workshops, and wellness programs. Visitors can also indulge in traditional Moroccan spa treatments, such as hammams and massages, to relax and rejuvenate.
Read more
Morocco's landscape is diverse and breathtaking, featuring vast deserts, rugged mountains, and stunning coastline. You can explore the country's natural beauty through hiking tours, which are offered in various regions, including the Atlas Mountains. These tours provide a unique opportunity to discover Morocco's hidden gems, such as remote Berber villages, cascading waterfalls, and ancient ruins. The country's mild climate makes it a perfect destination for hiking year-round.
Morocco's culture is rich and diverse, influenced by its unique history and geographical location. Immerse yourself in the country's vibrant culture through local food, music, and art. The country's cuisine is a fusion of Berber, Arabic, and Mediterranean flavors and is renowned for its tagines, couscous, and mint tea. Marrakech, the country's cultural capital, is a vibrant city that showcases the best of Moroccan culture, featuring bustling markets, vibrant street art, mosques and historical landmarks. Spiritual retreats are also popular in Morocco, with several centers offering programs that incorporate yoga, meditation, and Sufi practices, providing visitors with a holistic experience that nurtures the mind, body, and soul.
Overall, Morocco is a beautiful location that offers visitors a unique blend of cultural and natural experiences. Whether one is looking for a yoga retreat or a hiking tour, the country has something to offer everyone. The stunning landscape, rich culture, and mild climate make it a perfect destination for wellness retreats and spiritual growth, while the local food, music, and art provide visitors with a taste of Moroccan culture that is both vibrant and unique.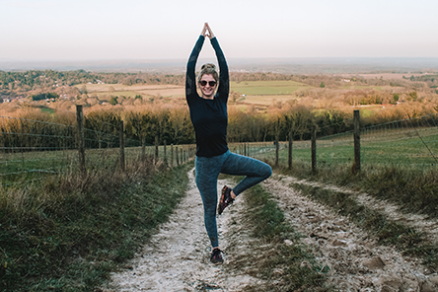 Nikki Timney
Nikki has a strong passion for movement and mindfulness. Teaching yoga since 2019, her classes are centred around encouraging people to develop strength and space...
About the yoga
Morning yoga on your yoga holiday in Marrakech: wake up early to see the sunrise over the Atlas Mountains in the distance in our outdoor yoga shala. The practice will begin as a gentle awakening, building up to more dynamic poses – slowly building so that over the 6 days of yoga asana you find your body opening up to new depths in poses.  Settle in meditation quicker than before and feel energised and refreshed and ready for your day in the sun.
Evening yoga on your yoga holiday Marrakech: Arrive at our fully equipped yoga shala for sunset yoga. Settle into a more restorative practise of yin yoga and yoga nidra and long savasana to really relax and restore after a long winter.
We have an indoor yoga space if we need it also with heating or air conditioning depending on the weather.
Highlights
Feel totally relaxed and pampered in your stunning authentically designed yoga hotel

Daily yoga to energise and revitalise body and mind

In-house spa with the best massage therapists and Hammam for ultimate relaxation

Explore Marrakech, the souks, the Ives-Saint Laurent Garden

Be as active or relaxed as you like
About the food
There are three meals included in the price of this holiday and it is catered for by their own local Moroccan chefs.
For breakfast enjoy fresh Moroccan coffee or tea or herbal teas and a delicious buffet spread of fruit, pancakes, Moroccan almond nut and honey butter, eggs, toast, different pastries, cakes and yoghurts.
For lunch, it is again a fabulous buffet on the terrace with stunning views of vegetarian and vegan dishes from baked aubergine, omelette, green salads, beetroot salads, soup of the day, different breads, and fresh pizza.
For dinner,  You will enjoy a 3-course evening meal that is vegetarian.
It is possible to cater for dairy, gluten and other intolerance free diets – please inform us prior to departure.
Lunches are not provided whilst out on day trips.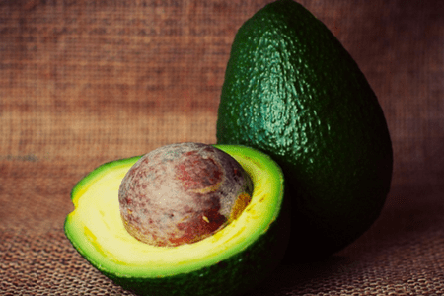 Our Yoga Chefs
Suitability
This springtime yoga holiday in Marrakech, Morocco is suitable for anyone who'd like a week away with wellness, cultural and active excursions, healthy food and Yoga. Beginners are welcome as well as all ages.
Advanced
All ages
Beginners
Intermediate
Men & Women
Incredible experience. For anyone who is not a 'yogi' - go for it, you will change your mind on how you work out!
Kim Rowles – Montenegro
we've never done a retreat before and my husband & I hit the jackpot with the venue, location, yoga tuition, catering, and guided hiking, the weather was in our favour too. Would love to book again.
Leith McRoberts – Peak District
Montenegro is incredibly beautiful and we were able to explore the natural beauty of the surroundings without feeling like a tourist
Heena Pawaskar – Montenegro
What a great experience, very relaxing, met lovely people and the yoga and walking were brilliant. All-inclusive, non-competitive and not a boot camp. Excellent team at Adventure Yogi.
Jane Stephens – Peak District