Yogi Adventures – Lesser Known Hikes Around the World
The world is full of amazing hikes and trails but it seems some, don't get the intention they deserve! You know about the big guns, but there are other amazing trips to be had where you may even get the trail to yourself without another tourist in sight.
Here are our five favourite lesser known locations for your next hiking adventure and watch out, we may be taking you on a few of them one day!
Madeira
Madeira is the best worst kept secret of Europe. A lot of people visit the remote Portuguese island on their cruises and never leave the port or city of Funchal. Outside of the city there is a whole island filled with jaw droppingly beautiful views and vistas to explore. The most beautiful of all are the Levada walks that run for 1400km through the rugged, volcanic landscape. This mass of trails passes through tunnels, past and under waterfalls, hugging the steep sides of the mountains. Not only that but Madeira can also be surprisingly affordable, food delicious and people wonderful. You will be blown away but how magic this lush paradise is!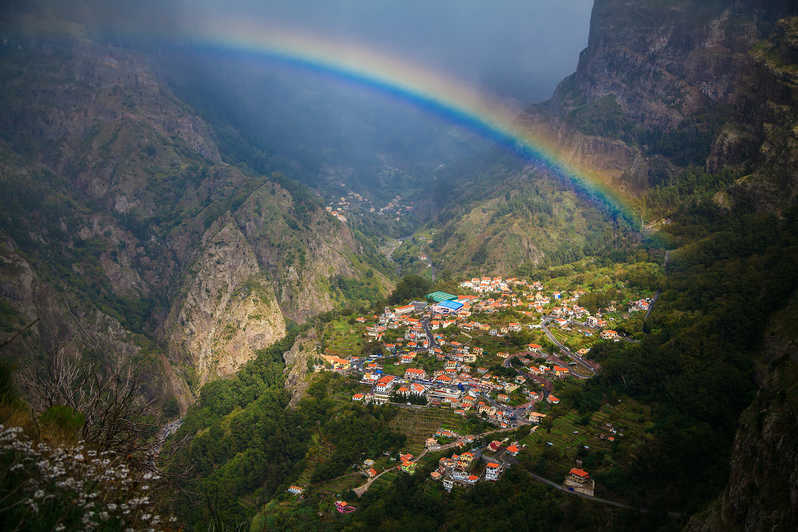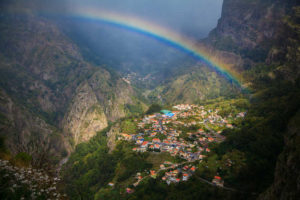 Montenegro
Some of you may have already joined us on our yoga and hiking retreat in Montenegro but if you haven't, what are you waiting for! Throughout Eastern Europe there are so many wonderful hiking trails, mountains to explore and waterfalls to swim in. Montenegro creates an amazing base for hikers who like the bliss of silence as chances are you won't see anyone else as you explore, apart from a few mountain goats. The terrain is rugged and has a real sense of wild. It is for the adventurous soul who loves the path less travelled. You can expect stunning views and but most of all, to be surprised.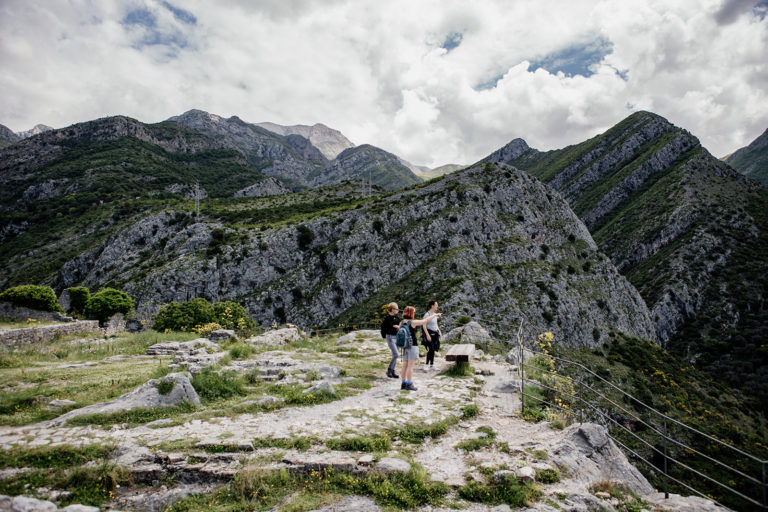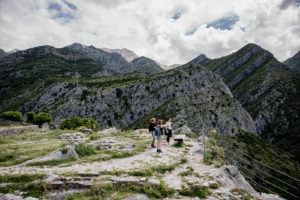 Greece
When we think of Greece we tend to think of beautiful beaches, ancient monuments and that rather infamous salad. On your next Greek adventure make sure you explore one of the many hikes to be had on offer too! Although you can easily head off just for the day there are also many pilgrim trails that follow the ancient routes of monks and priests that could take you into the mountains for days or even weeks at a time. Our favourite time is in the Spring! The air is warm but fresh and the winter rains have made everything green and lush. Check out the Meteora route that winds its' way through central Greece dotted with monastery spires for days!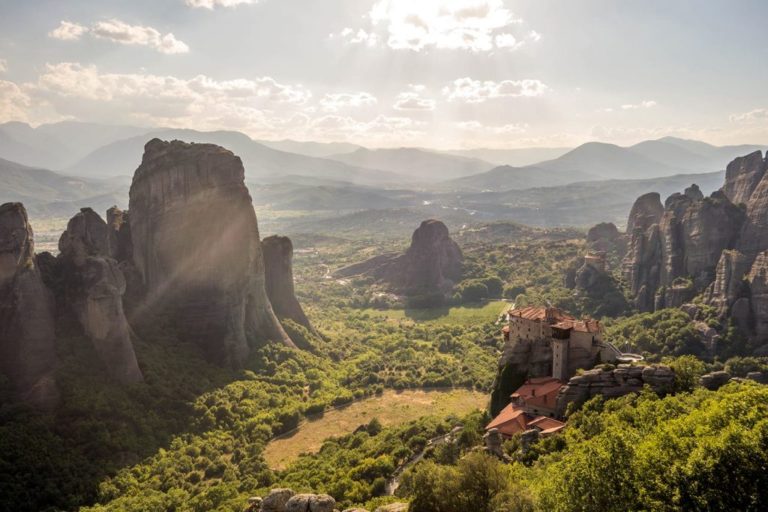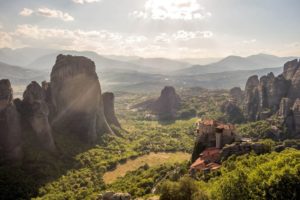 Sri Lanka
This tropical paradise isn't just about beaches and surfing, it is an incredibly diverse and rich island with so much more to offer! The centre of this magical land is filled with green, lush mountains, tea plantations, spice trails and wildlife. Every twist and turn reveals another jaw dropping sight. Imagine temples, statues of mystical Hindu Gods, clove pickers high up in the trees and the sound of prayers that drift through the valleys. All of that amongst the backdrop of tropical jungle mountains and waterfalls. We love the majestic Knuckles Ranges and it is so vast you could spend months on it! Our favourite base is the bustling Kandy region. We recommend having a guide, that way you won't get lost but also learn about the incredible culture, fauna and flora!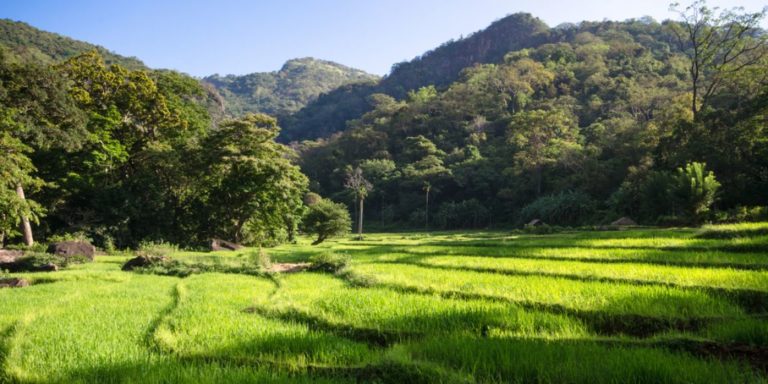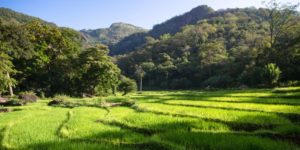 Ireland
For a small country, the green isle surely is a heavy weight in the stunning nature department. Pick any of its counties and chances are you can find several hikes. Most accessible day hikes making Ireland perfect as a weekend break or last minute escape. Some of the best follow the costal path route from town to town and the coastline truly is beautiful. Luckily, you won't not need guides as they are well trailed, easy to follow by maps and signs alone. One of our favourites are just inland from the coast in Killarney National Park. Don't be put off by the notorious Irish weather either, that rain is what makes it so lush and green and creates misty mornings and hidden waterfalls!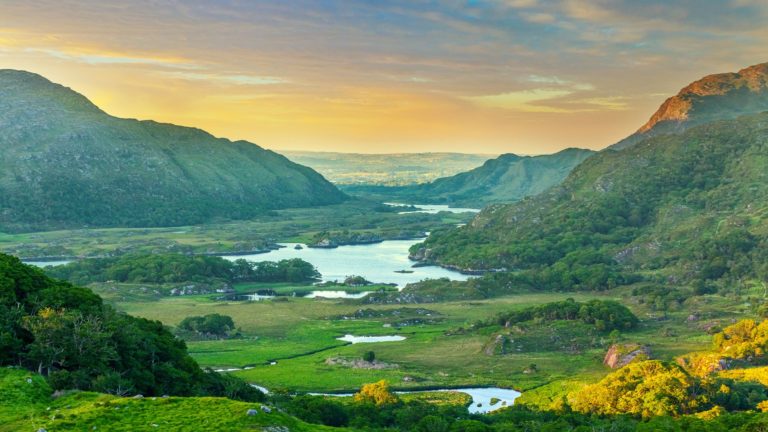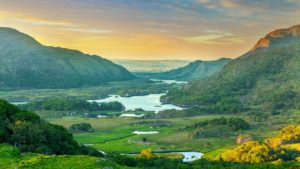 Keep your eye out on our website and sign up to our newsletter to be kept in touch with all of the excting adventures we have instore!