Tomatoes – Delecious Warming Recipe with Tomatoes
Baked Tomatoes with Chilli, Coconut and Coriander
Today, I am wearing a vest top. And although my feet are still in sandals, I slightly wish I had socks on but to do so would seem like capitulating to the demands of autumn, and I'm not quite there yet. There is still a tube of sun cream in the kitchen drawer, just in case. It's an ideal time to recharge our batteries to a backdrop of crisp, blue autumn days. I feel that new years resolutions are wasted on the bleak horizons of January – the beginning of a school year in September is so deeply ingrained in us, it seems only natural to buy new shoes, get a haircut and eat something different for supper. The crunch of a cold cucumber doesn't hold the same allure and I want something to eat that will warm these pesky toes….
Get growing
Despite being a washout summer for homegrown tomatoes, there are towering boxes of them at the greengrocer. They speak to me. It's all too easy to fall back on familiar bedfellows for tomatoes – they just go so well with the Mediterranean stalwarts of basil, oregano, anchovies and parmesan that it seems almost a shame to deviate from the norm. But look further east and the punchy flavours of ginger, chilli and garlic give tomatoes a sneaky pinch on the bottom, making it sing in a different language. And if you still need persuasion, this recipe is not just a pretty face.
Tomatoes are a superb source of vitamin C, vitamin A and lycopene, which has antioxidant properties allowing good nutrients into your cells and stopping toxins from getting in. It's this nifty trick that makes lycopene a contender in helping to prevent some cancers, diabetes, heart disease and osteoporosis. Cooked tomatoes contain even more lycopene so even using tinned tomatoes in recipes will give you the benefits. For this recipe, however, the tomatoes need to be fresh.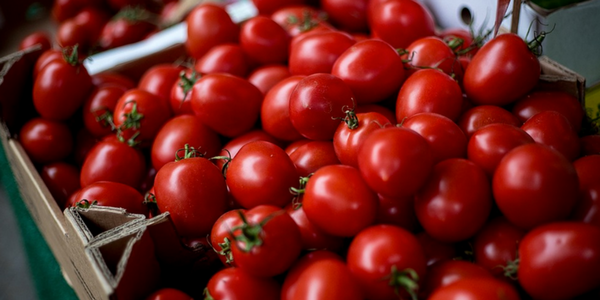 Ingredients (Serves 4)
– 3 cloves garlic
– 2 red birds eye chillies
– A large thumb size piece of ginger
– 3 tbsp olive oil
– ½ teaspoon chilli flakes
– ½ teaspoon cumin seeds
– 1 tsp ground coriander
– 1 teaspoon ground turmeric
– 7 green cardamoms
– 6 large ripe tomatoes
– 700g cherry tomatoes
– 50g creamed coconut
– A large handful of coriander leaves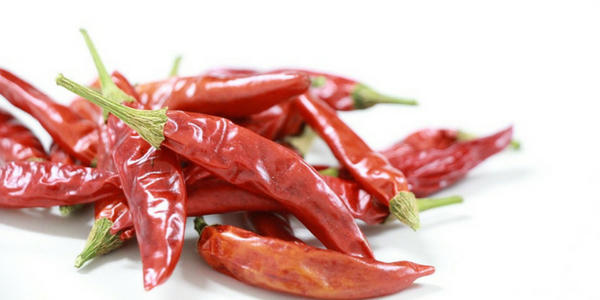 Method
Peel and finely slice the garlic. Peel and finely grate the ginger then deseed the chillies and chop them finely. Leave the seeds in if you're tough enough. Heat the oil over a low heat, then add the garlic, ginger and chillies. Let them soften before adding the chilli flakes, cumin seeds, ground coriander and turmeric.
Next, take the seeds out of the cardamom pods and crush them gently in a pestle and mortar before stirring them in too. Once the spices are warmed through, chop half of the tomatoes. Stir them into the spices and add 300ml of water. Bring to the boil, then slice the remaining large tomatoes horizontally in half and lie them cut side down in the sauce. Add the remaining cherry tomatoes whole. Leave to cook for ten minutes, then turn them over and cook for a further ten minutes until they are really soft.
Chop the creamed coconut into shards and stir gently into the tomatoes. Keep the sauce on a low simmer to stop the coconut from curdling and season with salt and pepper. When the tomatoes are beginning to collapse, remove from the heat and add a generous handful of coriander leaves. A large slug of Thai fish sauce gives the sauce a deeply savoury kick as does a squeeze of lime juice, but is by no means essential. Serve with some basmati rice or flatbread. Enjoy!
If you enjoyed this recipe, why not try our deliciously warming Sri Lankan lentil curry recipe?