Top Places to Visit in the Lake District
Top Places to Visit in the Lake District
Welcome to the enchanting world of the Lake District, a realm of serene lakes, rolling hills, and captivating history. This picturesque region in northwest England is a haven for adventure seekers, culture enthusiasts, and wellness seekers alike. Whether you're drawn to scenic walks, indulgent cuisine, or rejuvenating wellness activities, the Lake District has something for everyone. Let's embark on a journey to explore the top places that make this destination a true gem.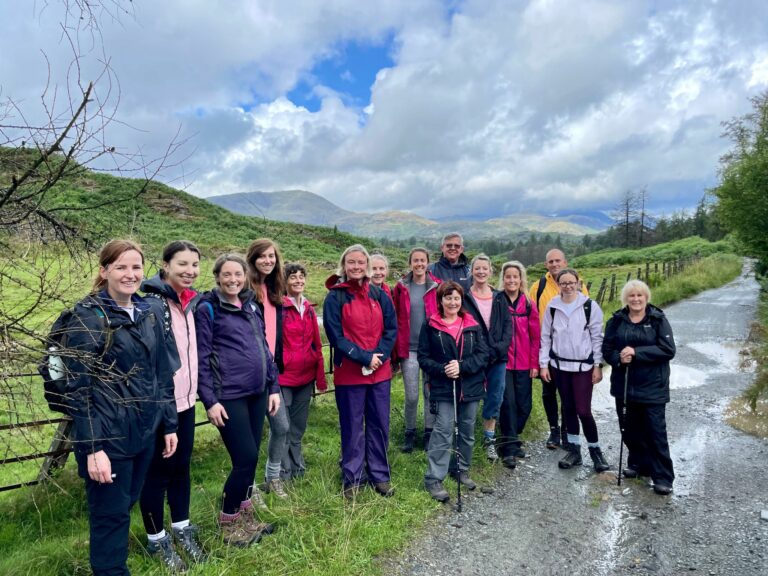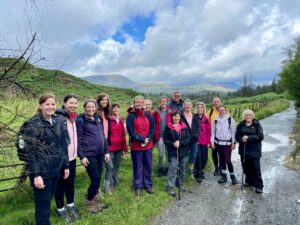 Lakeside Bliss and Wellness Activities
Windermere
Ah, Windermere, the jewel of the Lake District. This sprawling lake is more than just a sight to behold – it's a playground for water lovers. Take to the waters with kayaking, canoeing, or even a leisurely boat cruise. Feel the ripples under your fingertips and let the serenity of the surroundings wash over you. For wellness enthusiasts, Windermere offers a serene backdrop for yoga and meditation sessions that connect you with the tranquil rhythm of nature.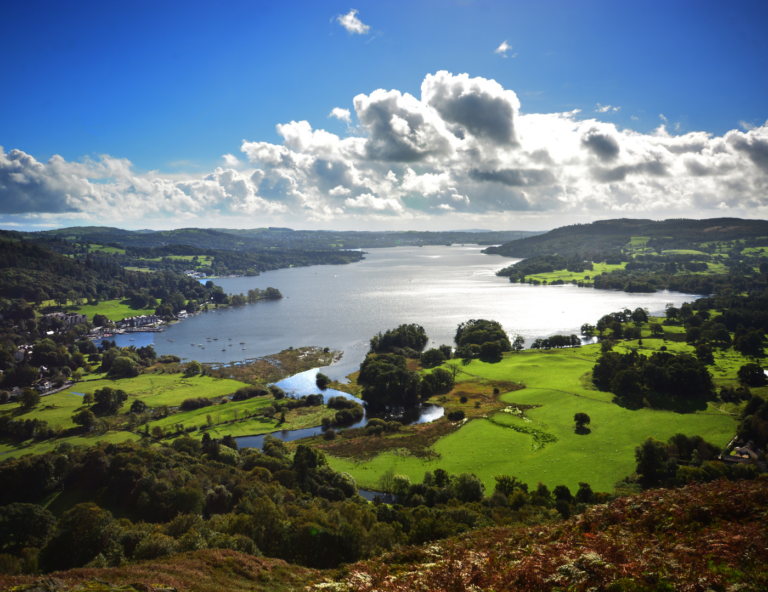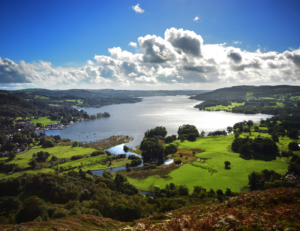 Ullswater
the second largest lake in the district. Lace up your hiking boots and embark on the Ullswater Way, a circular path that guides you through serene woodlands, charming villages, and awe-inspiring views. As you explore, take moments to immerse yourself in mindfulness by the lakeside. Let the gentle lapping of the waves be your symphony of tranquillity.

Cultural and Historical Sites
Dove Cottage and Wordsworth Museum
Step into the world of literary brilliance at Dove Cottage, the former home of the renowned poet William Wordsworth. Wander through the lush gardens that inspired his verses and journey through time as you explore the Wordsworth Museum. The artefacts and exhibits are like pages of history coming to life, offering a glimpse into the heart and mind of this iconic wordsmith.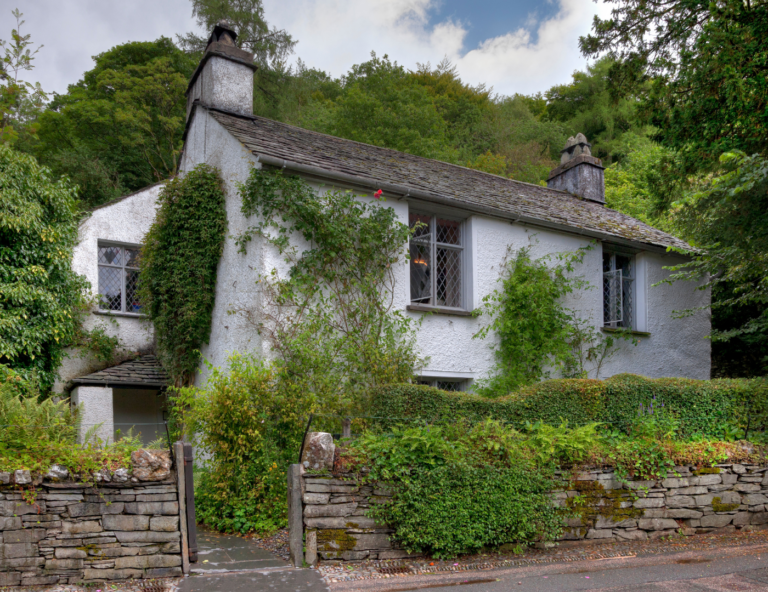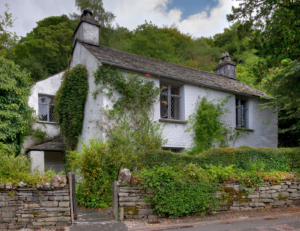 Castlerigg Stone Circle
Venture back in time at the Castlerigg Stone Circle, an enigmatic ancient monument surrounded by panoramic views. As you stand amidst these ancient stones, you can almost feel the echoes of rituals and stories that have woven the tapestry of the past. Let the energy of the place stir your imagination and curiosity.
Walking Routes and Adventure
Scafell Pike
Calling all thrill-seekers and nature enthusiasts! Scafell Pike, the highest peak in England, awaits your conquering spirit. The ascent may be challenging, but the reward is beyond words – panoramic vistas that stretch as far as the eye can see. Breathe in the invigorating mountain air, and with each step, feel a sense of accomplishment rising within you.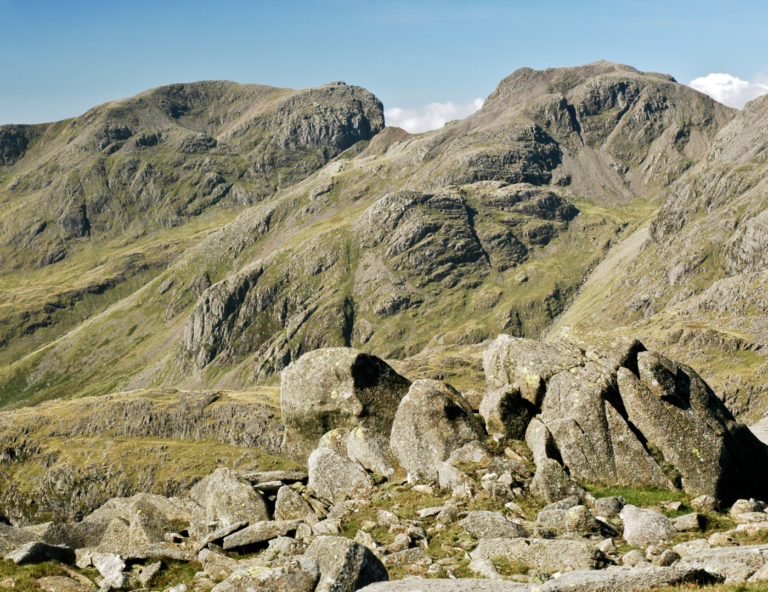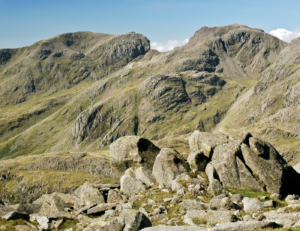 Catbells
Not up for a strenuous hike? Fear not, for Catbells offers a more moderate trail with equally stunning views. As you wind your way up, take a moment to appreciate the symphony of nature around you. At the summit, savour the feeling of accomplishment and soak in the breath taking landscape that stretches before you.

Culinary Delights and Lakeside Dining
Keswick
In the heart of Keswick, you'll find a gastronomic journey waiting to unfold. Explore local markets brimming with fresh produce and artisanal treats. Whether you're in the mood for hearty British fare or a lakeside picnic, Keswick has a variety of options to please your palate.
Ambleside
Ambleside, a culinary haven, beckons with cosy cafes, pubs, and restaurants. Indulge in hearty pub lunches or savour regional delicacies like Cumberland sausage. After a day of adventure, there's nothing quite like a warm meal to fill your heart and belly.
Summary
You've now got an insider's guide to the Lake District's most captivating sites and activities. It's time to let your wanderlust lead you on an unforgettable journey through serene lakes, historical gems, and invigorating trails. But why stop at imagination? Join our upcoming Lake District retreats to experience the magic firsthand. From wellness sessions by the lakeside to cultural explorations and invigorating hikes, our retreats offer a perfect blend of adventure and relaxation.
Book your spot now and embark on a journey of a lifetime in the breath taking embrace of the Lake District. Let's make memories that will last forever!