Summer Fruit Smoothie Recipe – Berry Delicious
This summer fruit smoothie is the perfect way to give your body a shot of nutrient-rich super-fruits!
I drink this summer fruit smoothie regularly around springtime. Honestly, I have it whenever I need energy or feel like I need a boost of antioxidants and vitamins. For me, the best time to make smoothies is in the morning, pop them in a mason jar and enjoy on the go! However, the quicker you drink it after blending the more nutrients will be available!
Firstly, you will need a good blender and a bag of frozen summer fruits. I like to use the Waitrose British frozen summer fruits because it contains the first four ingredients together. Honestly though, any blend will make a delicious summer fruit smoothie. Don't be put off my frozen fruit! Often, they contain higher nutritional content due to the time from picking to feezing being so short! Obviously,  it's also easier to store and lasts far longer than fresh.
Ingredients for your:
– 1 cup Raspberries, Blackberries, Red currants, Black currants (frozen fruit bag)
– Handful of fresh Blueberries (optional, but makes a difference to your summer fruit smoothie)
– ½ cup almond milk (or any milk you prefer)
– ½ cup Vanilla yoghurt (I like to use Rachel's, or Yeo Valley)
– 1 ripe banana
– A tbsp raw açai berry powder (optional)
– 1 tsp chia seeds (optional)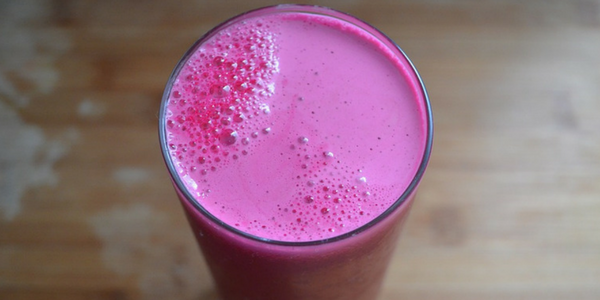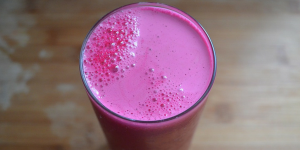 Method:
Add everything into your blender, blend away, and voila you will have your summer fruit smoothie! You can always add more or less milk to create your desired consistency! More yogurt means the smoothie will have a more creamy consistency. Enjoy, and don't forget to send us a picture if you try this out.
For more delicious and nutritious recipes, look through our blog! You can also join us on our retreats and enjoy some delicious smoothies with your post-yoga brunch!