Sri Lanka holds a special place in our hearts
We are getting ready to head off for another trip to one of our most favourite places in the world for a yoga holiday – Sri Lanka. Truly, there are many reasons to love this country. The people and the culture are warm and fascinating with a mostly Buddhist but for some Hindu and Christian communities.  Of course, the food, the temperature, the landscape, the history, the kindness and friendliness all add up to make it so magical.
Don't believe us!? Here are three reviews from our guests.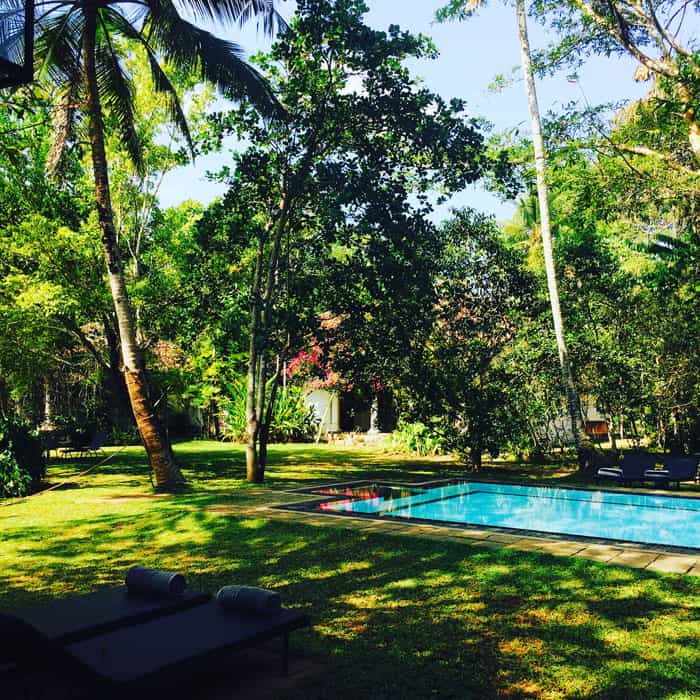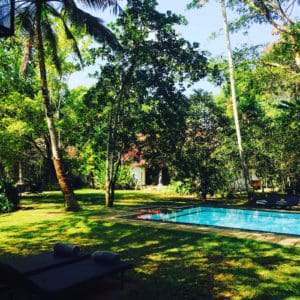 Review from Sally-Ann Soulsby, Eastbourne
The Sri Lanka Yoga holiday was quite simply the best holiday I have had for many years.  Everything about it was fantastic. The accommodation is very special. I experienced Nisala Arana as a haven – like a little piece of heaven set back from the rest of the world. The grounds are so peaceful – with numerous birds and wildlife. We saw Mongoose, owls, water dragons, chipmunks, Egrets, wild chimps etc. etc. The staff were a delight.
It was like stepping back in time to a time of colonial living where the emphasis is on service of the highest standard.
I can honestly say the food during this holiday was exceptional. We gave the resident chef a standing ovation every morning at breakfast to thank him for the previous evening's food. The highlight was a Gastronomical evening with silver service and candelabra and food that could not be faulted in taste, variety and quantity. Afterwards, we had an amazing fire dancing show from local dancers.
We cycled to the stunning beach within 15 minutes. The beaches are white sand and completely unspoilt. I learnt to surf at 53! Every day a man comes along selling fresh coconut, mango and pineapple. Delicious. We could hire bodyboards or surfboards for pennies. The tuition for surfing was about £1.50 per hour.
During our stay, we got the chance to travel by private minibus to Galle Fort which was well worth the journey. We had a fantastic lunch and visited the ancient fort and mooched around some amazing shops and market-style stalls selling local good quality jewellery and artefacts.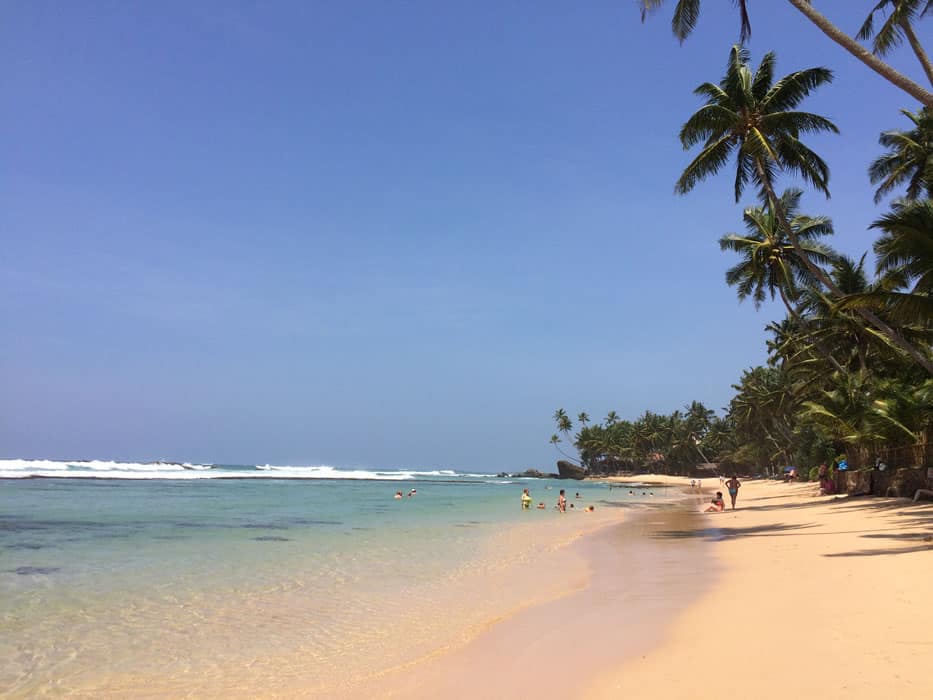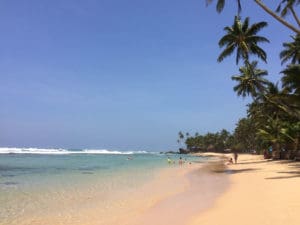 On the way we visited the only blue moonstone mine in Sri Lanka and on the way home, an Ayurvedic medicinal centre growing incredible herbal plants etc. More local to our base there were some incredible temples – some 1000 years old. We got to hang out with the young priests and drink in the peace and specialness of these relics.
Although this holiday was almost a year ago now as I write, the positive effects still stay with me and I am enjoying reliving some of the incredible memories I have for life. I would absolutely love to go back to this destination and hopefully I will within the next year or two. I would highly recommend it. As for yoga, it was absolutely wonderful. We had an inspired teacher and she helped all of us fall in love with yoga all over again! Superb! I couldn't fault this holiday and I will be back!
Review from Deb Simmons, London
I went with no expectation other than to have a holiday and kick start my yoga. What I got was more than I could have ever imagined. It's such a fantastic price five-star accommodation and service. We were treated like kings and queens, nothing was too much trouble. I have never before returned from a holiday feeling so completely revived. Something magical happened in Sri Lanka and it kick-started my life never mind my yoga!