Sri Lanka in January | Everything To See & Do
Sri Lanka in January
If you're dreaming of a January escape that's as enchanting as it is invigorating, then look no further than the tropical jewel of Sri Lanka. With its lush landscapes, vibrant festivals, and a plethora of activities, this month is the perfect time to experience the island's beauty at its prime. So pack your bags and join us on a journey to discover the magic of Sri Lanka in January!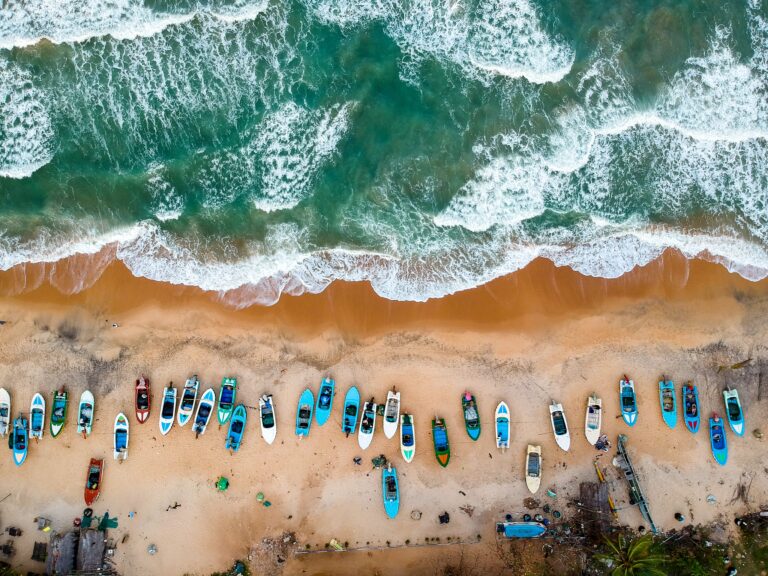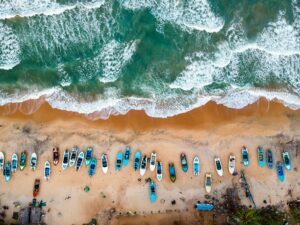 Sri Lanka Weather in January
January in Sri Lanka is a symphony of sun-kissed days and balmy nights. With temperatures ranging from lows of 23°C to highs of around 30°C, you'll find yourself immersed in comfortable warmth throughout the day. While the north and east regions experience their fair share of sunshine, the southwestern coastal areas receive a touch of tropical rain, averaging around 75mm of rainfall. But fret not, these brief showers only add to the island's charm and won't dampen your spirits.
Festivals and Events in Sri Lanka in January
Thai Pongal
Join in the revelry of Thai Pongal, a harvest festival celebrated by Tamil communities with colourful kolam decorations and traditional dishes. Farmers celebrate with colourful kolams, steaming pots of freshly cooked rice, and a dash of adventure as they thank the sun for a bountiful yield. It's a rice-filled adventure you won't want to miss! It takes place in 2024, January 15th – January 18th, so if you are in Sri Lanka at this time – this is a must see. 
The Duruthu Perahera
The Duruthu Perahera in Colombo showcases a vibrant procession of dancers, drummers, and elephants, honoring the Buddha's first visit to the island. Hold onto your hats for a dazzling ride! It is a vibrant parade of lights, dance, and tradition. Elephants adorned like royalty, dancers grooving to ancient rhythms – it's an adventure that'll ignite your senses! It will take place on January 25th, 2024. 
Best Places To Visit in Sri Lanka in January
Get your binoculars ready for leopard spotting, elephant parades, and a jungle full of adventure. It's nature's blockbuster, and you're the star!
Surf's up, and the January waves are calling. Catch a tan, catch a wave, and catch some zen at yoga sessions on the beach. It's a slice of paradise you won't want to leave.
Hike to Heaven at Ella Rock
Strap on those hiking boots and ascend to Ella Rock! Conquer the trail, soak in breath taking panoramas, and feel on top of the world. It's a trek that'll challenge you and rejuvenate your soul.
Ayurvedic Bliss in Kandy
Turn January into a wellness wonderland in Kandy! Dive into ancient Ayurvedic treatments, indulge in herbal baths, and find your zen amidst lush hills. It's a spa escapade that'll leave you rejuvenated and ready to take on the world.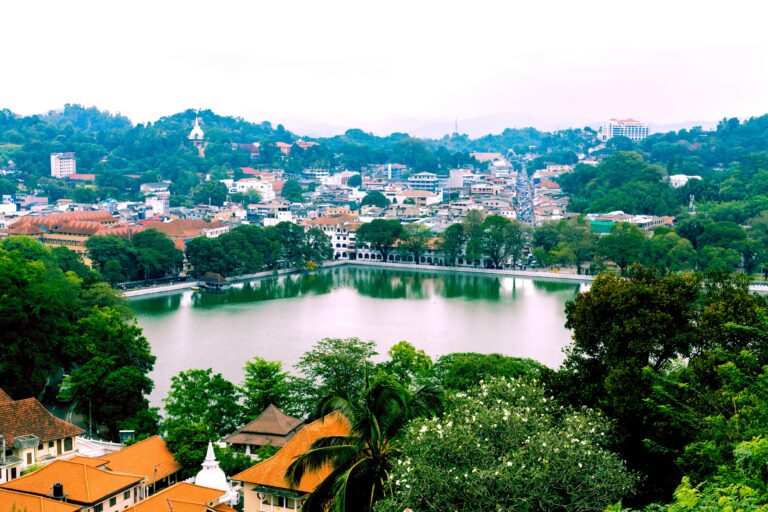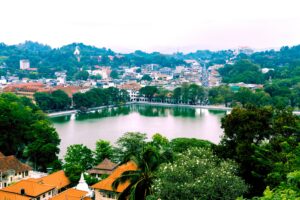 Best Things To Do in Sri Lanka in January
Whale Watching Extravaganza in Mirissa
Set sail for an unforgettable adventure! January brings prime whale-watching season in Mirissa. Spot majestic blue whales and playful dolphins as they put on a show in the sparkling ocean.
Relaxing Beach Retreat in Trincomalee
Sink your toes into golden sands and soak up the sun in Trincomalee. With serene beaches and calm waters, January is perfect for unwinding. Snorkel with colorful marine life and let your worries drift away.
Thrilling White Water Rafting in Kitugala
Calling all adrenaline junkies! Head to Kitulgala for a white-water rush like no other. Navigate through rapids, conquer the currents, and let the river take you on an exhilarating ride.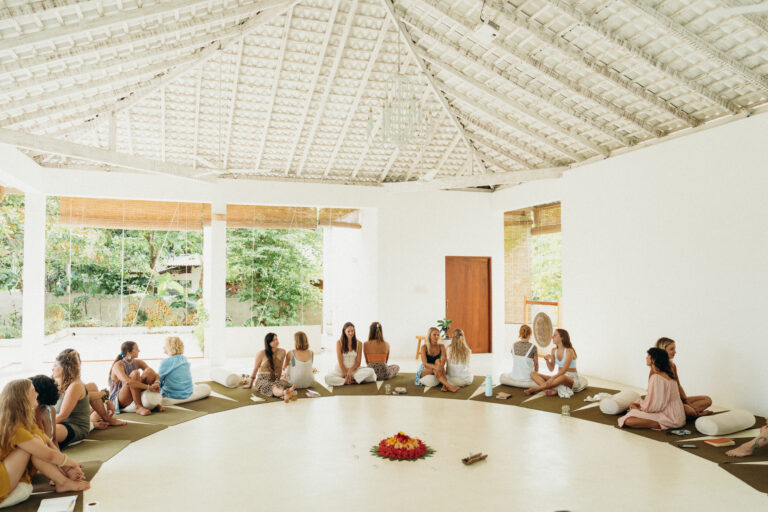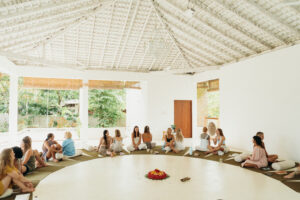 FAQ About Travelling To Sri Lanka in January
What's the weather like in Sri Lanka during January?
January boasts warm and sunny weather in most parts of Sri Lanka. Coastal areas are perfect for beach lovers, while hill stations offer cooler temperatures. However, some regions might experience occasional rain, so it's good to pack an umbrella just in case.
Is January a good time for wildlife enthusiasts?
Absolutely! January is prime time for wildlife spotting, especially in Yala National Park. Prepare your camera for leopard sightings and elephant gatherings as they quench their thirst at waterholes.
Can I engage in water activities in January?
Definitely! January's clear skies and calm seas make it an ideal time for water adventures. Whether it's surfing in Weligama or snorkelling in Trincomalee, the ocean beckons you for fun-filled experiences.
What should I pack for my trip?
Pack light, comfortable clothing like shorts, dresses, and swimsuits for the beach. Don't forget sunglasses, sunscreen, a hat, and insect repellent. If you're planning to explore hill areas, include a light jacket or sweater for cooler evenings.
How's the traffic and transportation during this time?
Traffic can be busier in popular tourist areas due to the holiday season. Consider hiring a local guide or using ride-sharing apps for convenient travel. Trains are a scenic way to move between cities, but book tickets in advance.
Are there wellness retreats available in January?
Absolutely! January is an excellent time for wellness seekers. Look for Ayurvedic retreats in places like Kandy, where you can rejuvenate with herbal treatments and yoga sessions amidst lush surroundings.
Can I find local markets and street food in January?
Yes, local markets are open year-round. Taste traditional Sri Lankan flavours at bustling street food stalls, offering everything from spicy curries to tropical fruit delights.
Are there any precautions I should take during my trip?
Stay hydrated, especially in warmer regions, and carry a refillable water bottle. Respect local customs, dress modestly when visiting temples, and be cautious with your belongings in crowded areas.
Summary
From thrilling wildlife encounters to serene beach retreats, Sri Lanka offers an array of experiences that cater to every traveller's desires.
But the adventure doesn't stop here! If you're eager to turn dreams into reality, join us for an enchanting yoga retreat from January 5th to 14th, 2024. Nestled on the tranquil shores of Lake Koggala, our stunning yoga retreat venue will be your haven of wellness and rejuvenation. Immerse yourself in local flavors, traditions, and thrilling escapades – it's a journey of self-discovery you won't want to miss.
So, mark your calendars, pack your enthusiasm, and get ready to create lasting memories in the heart of Sri Lanka's beauty. Let's embark on a transformative adventure together! Book your spot now and be a part of our upcoming yoga retreat extravaganza.