Raw Cacao Hot Chocolate Recipe
Raw Cacao Hot Chocolate Recipe
Honestly, nothing hits the spot like a raw cacao hot chocolate when it's cold out! Can we let you in on a secret? This is the best hot chocolate you will ever make and ensure you never buy those sugar-filled pre mixes ever again! Seriously, this is in fact pact full of essential minerals so really you could call it a health-food.  Our recipe is also vegan and acts a great base to add flavours that you want!
We love adding ginger for a slight firey drink. Also, cinnamon is delicious but for something super special add them both! If you are feeling like you need a real warm-up, add some fresh red chilli in, just remember to take it out before you drink it!
 Recipe (serves 2)
2 mugs of milk of your choice. Oat and almond are the creamiest but we also love coconut milk.
2 tbsp raw cacao powder
¼ tsp vanilla essence
2 tsp maple syrup
Any flavours you wish to add!
To Make
Warm through milk in a saucepan, over low heat.
Mix in the raw cacao powder
Add vanilla and maple syrup, taste
Pour into mugs and enjoy!
We hope you enjoy this raw cacao hot chocolate recipe – or "The Mug of Goodness" as we like to call it and enjoy the natural zing it gives you!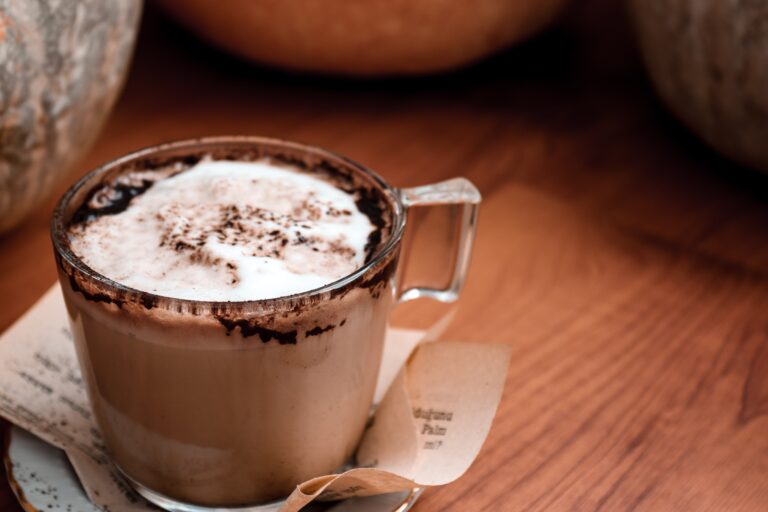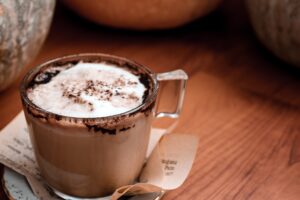 There are tonnes of recipes on this blog for vegan, gluten-free, vegetarian, wheat-free and sugar-free so take a look! Obviously, as a Vegan / Vegetarian Yoga holiday company and can manage all food intolerances if you need!