Nicaragua in March | Everything To See & Do
Nicaragua in March
March in Nicaragua is a burst of vibrant experiences! From sun-soaked beaches to cultural fiestas, this guide dives into the heart of this Central American gem. Get ready for a whirlwind of adventures, flavours, and unforgettable moments in Nicaragua's March magic.
Nicaragua Weather in March
March showers Nicaragua with warm embrace! With daytime highs ranging from 28°C to 33°C and pleasantly mild nights, it's a sun-soaked paradise. Expect occasional short rain showers, adding to the lush beauty of the landscape. The average rainfall hovers around 50mm, making March the perfect time to explore beaches, lush jungles, and colonial cities in this tropical haven.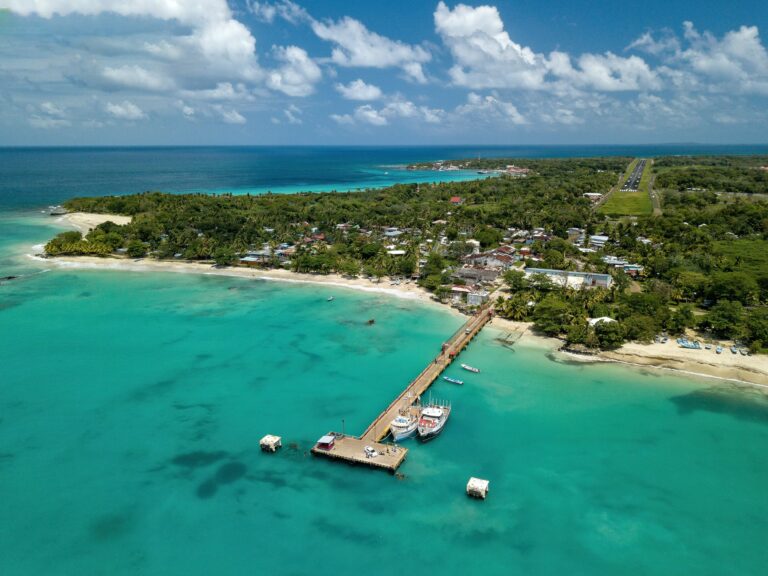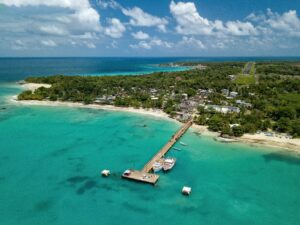 Festivals and Events in Nicaragua in March
March in Nicaragua is a fiesta-filled adventure! Dive into the local culture and celebrate with these vibrant events:
Witness the grandest celebration of the year! Semana Santa, or Holy Week, is a dazzling spectacle of processions, elaborate floats, and religious fervor that engulfs cities like León and Granada.
An annual festive carnival that takes place in the capital. Event-goers from all areas of the country come together to celebrate and to choose a new "Queen of the Fiesta," who makes her debut during a parade through the streets.
Best Places To Visit in Nicaragua in March
Dive into beach bliss in San Juan del Sur! March brings perfect weather for surfing, beach parties, and stunning sunsets. Get ready to ride the waves and dance in the sand.
Hike up the twin peaks of Concepción and Maderas on Ometepe Island. Conquer lush jungles, catch panoramic views, and celebrate your victory over these fiery giants.
Colonial Charm in Granada
Wander through colorful streets, indulge in local eats, and bask in Granada's historic glory. Climb the bell tower at Iglesia La Merced for a bird's-eye view of this charming city.
Brace yourself for adrenaline-fueled fun in León! March's weather is prime for volcano boarding down Cerro Negro. Whoosh down the ash-covered slopes and embrace the adventure!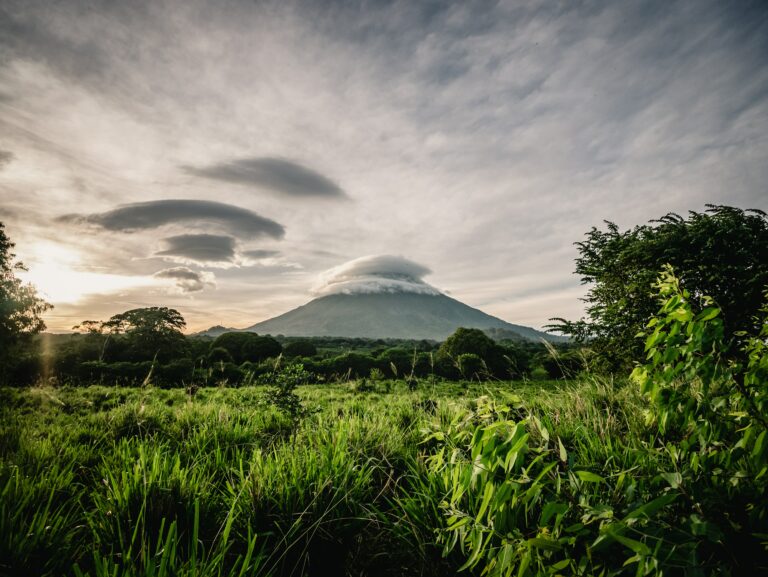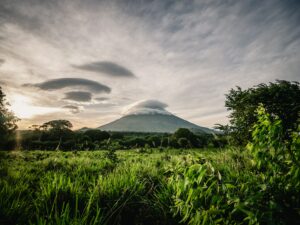 Best Things To Do In Nicaragua in March
Immerse yourself in tranquility at Laguna de Apoyo. Kayak in the serene crater lake, practice yoga by the water's edge, and rejuvenate your spirit amidst lush surroundings.
Get your heart racing with an exhilarating zip-lining adventure through Mombacho's misty cloud forest. Feel the thrill as you soar above the treetops, a true adrenaline rush!
Cultural Immersion in Esteli
Delve into the artistry of Nicaraguan culture in Estelí. Explore local art galleries, learn the craft of cigar-making, and connect with friendly locals over a cup of strong Nicaraguan coffee.
Cooking Class in Granada
Embark on a culinary journey in Granada! Join a cooking class and learn to whip up traditional dishes like vigorón and nacatamales. Then, savor the delicious fruits of your labor.
FAQ About Travelling To Nicaragua in March
How's the weather in Nicaragua during March?
March offers pleasant temperatures ranging from 25°C to 32°C. Expect plenty of sunshine with occasional short showers, so pack light clothing, sunscreen, and a rain jacket.
Is March a good time to visit Nicaragua?
Absolutely! March is a fantastic time to explore Nicaragua. The weather is warm, making it ideal for beach days, adventure activities, and cultural exploration.
Can I enjoy water activities in March?
Definitely! With warm temperatures, March is perfect for water adventures. Surfing, kayaking, and swimming in places like San Juan del Sur and Laguna de Apoyo are a must.
How's transportation within the country?
Public transportation like buses and shuttles are available, connecting major cities and tourist destinations. Taxis are also a common mode of transportation. Renting a car offers flexibility for exploring.
Are there wellness retreats available in March?
Absolutely! March is a great time for wellness retreats around places like Laguna de Apoyo. Yoga, kayaking, and serene surroundings provide a perfect escape.
Can I explore off-the-beaten-path destinations?
Definitely! Places like Estelí offer unique experiences with local art and cigar-making. Don't hesitate to venture beyond the tourist hubs for an authentic Nicaraguan encounter.
How's the local cuisine?
Delight in authentic flavors! Savour traditional dishes like gallo pinto (rice and beans) and indulge in fresh seafood. Local markets offer a chance to taste tropical fruits and street food.
Summary
March in Nicaragua is your gateway to a world of warmth, wonder, and exploration. From vibrant festivals to serene wellness retreats, this Central American gem beckons with open arms. But the adventure doesn't stop there!
Join us for an unforgettable retreat from March 14th to 23rd, 2024. Embark on a journey of self-discovery amidst the lush landscapes and inviting beaches. Indulge in eco-friendly luxury with 3 nights at an eco hotel and 6 nights at an exclusive beachfront haven. Let's make March your month of rejuvenation, discovery, and pure beachside bliss in Nicaragua. Secure your spot now and let the countdown to an extraordinary experience begin!