La Rosiere in March | Everything To See & Do
La Rosiere in March
March in La Rosière – where snowy wonderland meets springtime thrill! Get ready to dive into a world of Alpine excitement. From skiing fresh powder to savouring cozy mountain vibes, this guide has your adventure-packed March covered. Let's hit the slopes and explore the charms of La Rosière!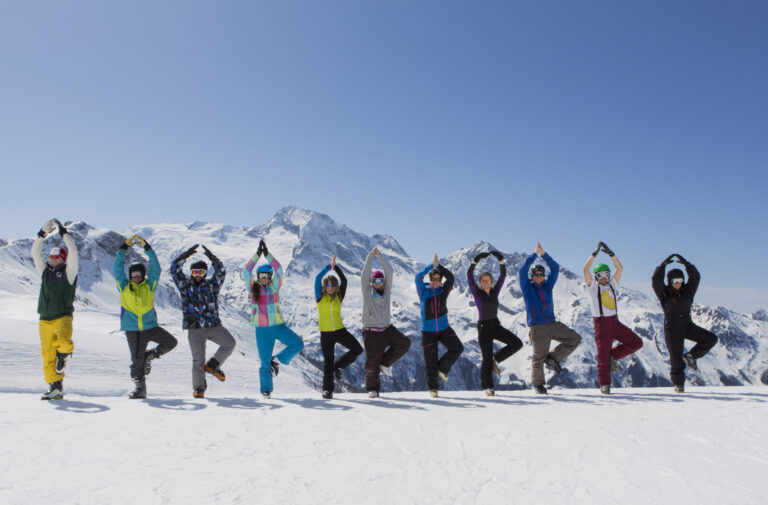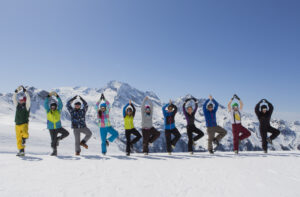 La Rosiere Weather in March
March in La Rosière is a fascinating weather blend that keeps you on your toes. With daytime highs ranging from 0°C to 8°C and night time lows dipping down to -5°C , you'll experience a mix of winter chill and hints of spring warmth. While the snowpack remains impressive, expect occasional showers with an average rainfall of around 55mm. This transition month treats you to a snowy wonderland while teasing the promise of sunnier days ahead.
Festivals and Events in La Rosiere in March
Rock the Pistes Festival
Craving some beats with your ski? If you are in the French Alps in March, Rock the Pistes Festival is an absolute must. It takes place at Les Portes du Soleil, 4 hours from La Rosière. This high-energy music festival brings live performances to the pistes, turning the mountains into a rocking party zone.
Dolce Vita Adventure
Get away from it all on a Dolce Vita Adventure! Whilst on your visit to La Rosière, you can book this package which combines skiing around the Espace San Bernardo with a relaxing spa break, for a touch of adventure in Savoie and the Aosta Valley.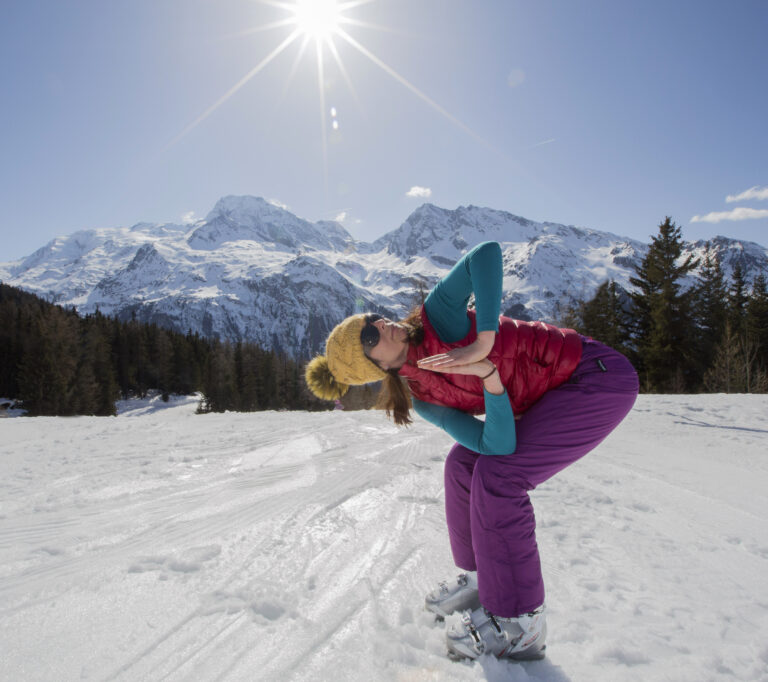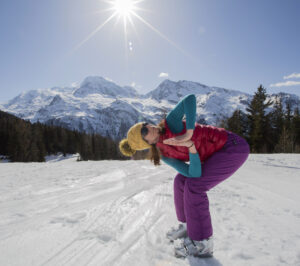 Best Places To Visit in La Rosiere in March
San Bernado Slops
La Rosière is connected to La Thuile in Italy, giving you the chance to ski across borders and indulge in Italian delights. Pizza and espresso, anyone?
Snowshoeing Adventures
Strap on snowshoes and venture into untouched winter wonderlands. Guided snowshoe hikes reveal serene forests and breath taking panoramas.
Ski-In-Ski-Out Wellness Apartments
Unwind in style! Relax sore muscles in the sauna, take a rejuvenating dip in the pool, or sweat it out in the on-site gym.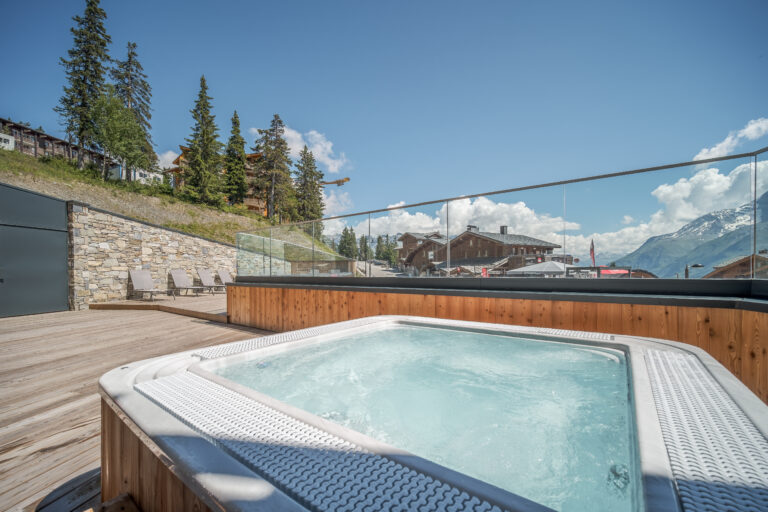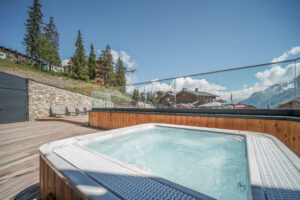 Les Moulins Chairlift
Take a scenic ride on the Les Moulins Chairlift for sweeping views of the surrounding peaks. An ideal way to soak in the stunning Alpine scenery.
Best Things To Do in La Rosiere in March
Snowboarding Tricks & Lessons
Carve through powder with snowboarding lessons. Master tricks or learn from scratch – a thrilling way to conquer the slopes.
Snowmobile Adventures
Rev up the excitement with snowmobile rides. Whizz through snowy trails, a high-octane journey for adrenaline seekers.
Snow Yoga & Meditation
Find serenity amidst the snow. Engage in snow yoga sessions that combine wellness and nature in an unforgettable setting.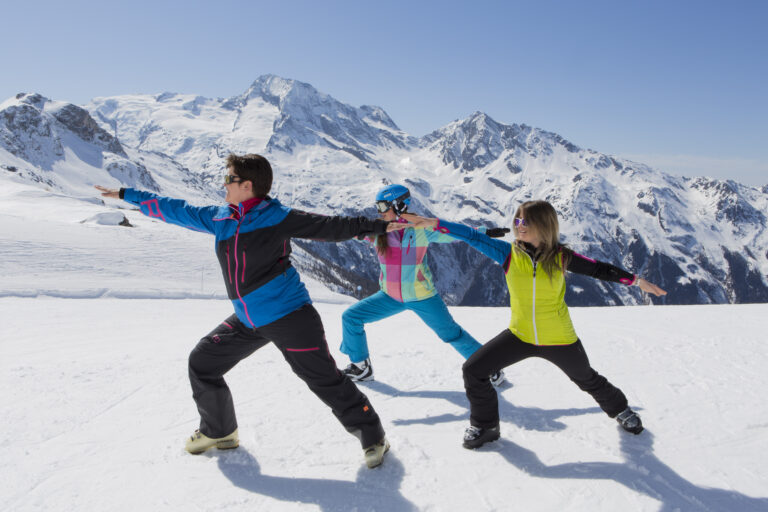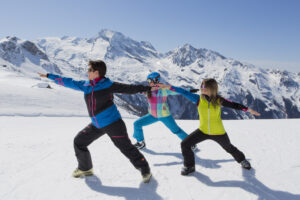 Apr
è

s-Ski Relaxation

After a day of adventure, embrace relaxation at your wellness apartments. Indulge in a soothing massage, or unwind in the sauna.
FAQ About Travelling to La Rosiere in March
What's the weather like in La Rosière in March?
March is a transition month, offering a mix of chilly and milder weather. Daytime temperatures range from around 0°C to 8°C, while nights can dip to -5°C. It's best to layer up and be prepared for changing conditions.
Is there still snow for skiing in March?
Absolutely! La Rosière maintains excellent snow conditions in March, especially on higher slopes. The Espace San Bernardo ski area offers varied terrain and pristine powder for skiers and snowboarders alike.
Can I enjoy outdoor activities other than skiing?
Definitely! March in La Rosière offers diverse activities like snowshoeing, snowmobiling, and even snowboarding lessons. You can also experience night skiing and take in the stunning Alpine views.
What should I pack for my trip in March?
Pack warm clothing, including layers, a waterproof jacket, gloves, and a hat. Good-quality snow boots are essential. Don't forget sunscreen, sunglasses, and any personal skiing or snowboarding gear.
Are there any festivals or events in March?
Absolutely! La Rosière comes alive with events like the Rock the Pistes Festival, offering live music on the slopes. Look out for local celebrations and cultural happenings during your stay.
Can I find wellness facilities and relaxation options?
Yes, many accommodations, including ski-in-ski-out wellness apartments, offer on-site amenities like saunas, pools, and gyms. These are perfect for unwinding after a day of adventure.
Are there opportunities to explore beyond the slopes?
Certainly! Enjoy a ski safari to Italy, where you can savour Italian cuisine and skiing. Participate in cooking classes, experience snow yoga, or indulge in après-ski relaxation.
Are there options for families and beginners?
Absolutely! La Rosière caters to all skill levels, making it great for families and beginners. Ski schools and gentle slopes provide a welcoming environment for learning and enjoying the snow.
Summary
From skiing adventures to indulgent wellness moments, March offers a symphony of experiences for friends, families, yogis and adventurers. 
But the adventure doesn't stop here! Join us for an unforgettable yoga retreat from March 9th to 16th, 2024. Nestled in ski-in-ski-out wellness apartments, you'll find solace in the gym, pool, and sauna. Dive into yoga sessions that nourish your body and soul twice a day. Our skilled chef will tantalize your taste buds with delectable meals, and local cafes await for lunch escapades.
Mark your calendars and embrace the blend of relaxation, exploration, and yoga in the heart of La Rosière. Secure your spot now and let's make March a month of wellness, discovery, and pure Alpine bliss!