Iceland – Why We Love the Land of Fire and Ice
Iceland, the land of fire and ice! There is a reason this remote location is a bucket list destination to people all over the world. It delivers nature, adventure, wilderness and wonder on every level. The freezing arctic weather and glaciers collide with the fire beneath the surface of the earth to create a visual, nature masterpiece.
Here are some of the reasons we fell in love with the wild, wild world of Iceland.
Mountains and Volcanos
There are different volcanic systems in Iceland that boast in impressive 130 volcanic peaks! You are never to far away from the full power of the earth, especially as around 30 of those peaks are active! These volcanos are responsible for creating some our Iceland's most sought after natural attractions – thermal pools and hot springs! Mountains dominate the landscape of Iceland and even their vast open areas are framed by them in the distance. This makes Iceland a paradise playground for walkers and hikers with trails to keep them entertained for years! However, don't try them alone and always stick to the trails with guides as this truly is wild country!
Waterfalls
Really, Iceland should be called the land of fire, ice and waterfalls! There are over 10,000 waterfalls scattered across the country! They range from gentle veils and thin trickles to cascading torrents of water so loud you can't hear yourself think! Some fall into rivers and streams and some just vanish into huge cracks in the earth as if falling to another realm! They truly are a beautiful thing to witness and we can never see too many! Due to the natural freeze/ thaw cycle there are also new waterfalls that pop up meaning many falls go un-named.
Culture
Iceland's culture is varied and ancient! With a rich history in the arts from literacy to orchestras and play-rights to painters it can be a culture vultures haven of theatres and galleries! A lot of love and devotion has gone into preserving their traditions and cultures. Icelanders are proud of their Viking Heritage and language and still have strong ties with the Nordic Gods. One of the most fabulous quirky traditions they have is their relationship with the Huldufolk – the invisible people. The invisible people are the elves of Icelandic folklore. They are like humans but living in a parallel realm and although not widely believed in any more still have a hold on the tradition. For instance, the moving of rocks is very frowned upon and some people will have specialists consult with the Huldufolk before building their houses to make sure they won't be disrupted!
Adventure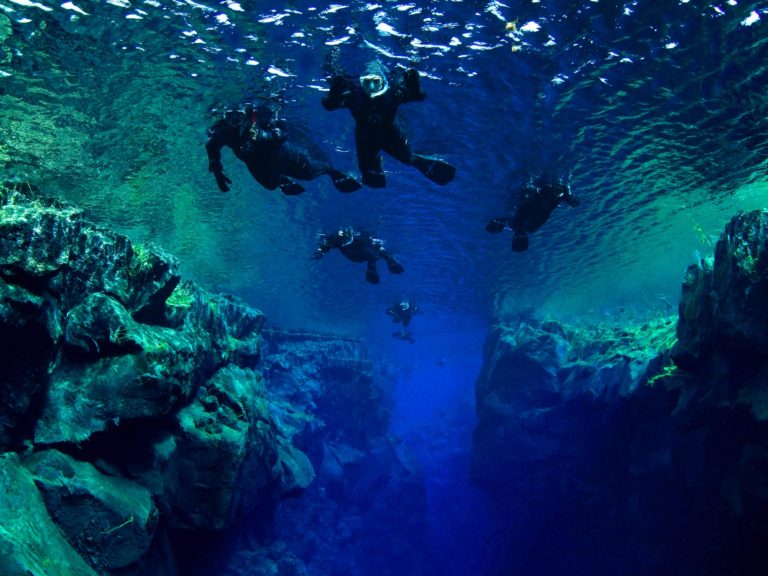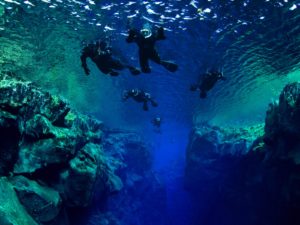 We already know that Iceland is an adventure playground for nature enthusiasts. But if just walking and admiring it isn't enough for you then don't worry there are plenty of adrenaline fuelled activities for you! If you are tired of mountains, why not hike across a glacier? Or even more exciting still why not ice climb up one! Try Abseiling down one of the many sheer cliffs or white water rafting through rapids of clear icy water. Explore one of the many underground cave systems like the 8,000-year-old lava cave of Vatnshellir or if you prefer being above ground to below it, paragliding will make you feel like you can fly like a bird! You can even  between tscube or snorkel in crystal clear waters between two tectonic plates! There is also whale watching, horseback riding, quad adventures and even more things to do than you can squeeze into your average holiday so chances are, you will be planning your next trip before you have even finished this one.
Sky
Due to its position geographically, Iceland enjoys two very contrasting conditions in one year! Through the months of October to April the darkness creeps in and there in fact whole weeks where the sun hardly rises at all! In this time the natural phenomenon of the Northern Lights dance across the sky. This stunning display is the result of solar particles entering the earths magnetic field and ionising. Although there are lots of factors the effect seeing them, people flock from all over the world to catch a glimpse! In contrast, from late April to August Iceland is the land of light! The sun only sets for roughly three hours each night meaning there is never any true darkness! It becomes the land of midnight sun. This makes it an amazing time to explore, hike and enjoy the lush and green land the country begins.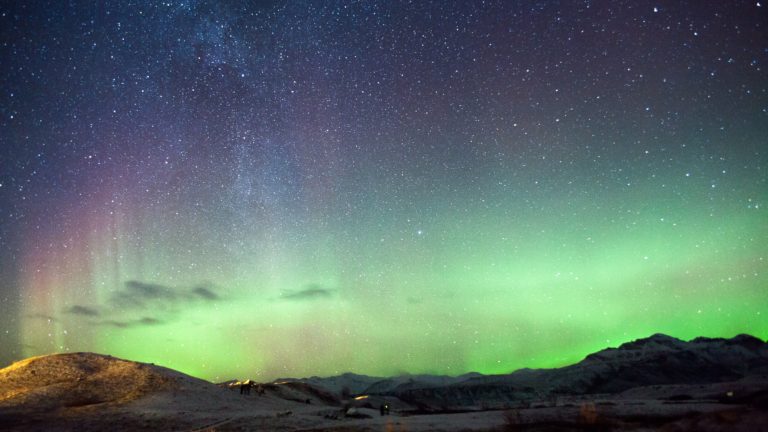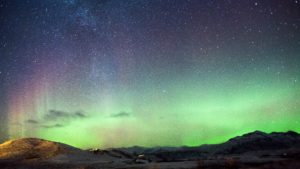 If you love the idea of exploring this magical land with us, visit us here for all the infrormation on our up coming retreats and even more adventures!