Food From Our Travels – Montenegro
For those of you that have joined us on our Adventure Yogi Montenegro Holidays will know the food is a trip highlight. It can be summed up very simply as fresh, local and seasonal. Eating this way leaves you feeling amazing and more connected to the natural rhythms of the seasons, full of energy and deeply satisfied.
Unlike its well known neighbour Croatia, Montenegro is not within the EU. That means that it does not have access to cheap and plentiful foods that can be imported all year round. Luckily, they grow some amazing produce!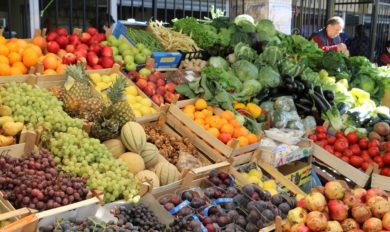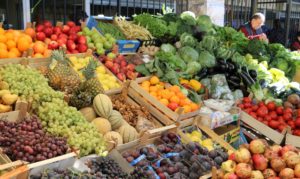 We visit Montenegro a few times a year, once in spring and again in autumn and the produce we have access to is different at those times! In the spring we have an abundance of spring greens, spinach, broad beans and the last of the seasons strawberries. In autumn we indulge in the pomegranate harvest, divine olives, courgettes, aubergines and the juiciest tomatoes! It's safe to say, we eat REALLY well.
So, here are some of our favourite local  delights including a recipe from our own chef Joki (Croatian born herself) on a retreat favourite!
The Staples – Bread and cheese
In households and restaurants, no meal is complete without bread and cheese. The bread is fresh and the cheese often even fresher! The cheese in Montenegro comes from the herds of cows, sheep and goats that roam the mountains and ranges from very mild to very strong! Often blended (cow and sheep or cow and goat) for the best flavour. You will find it crumbled onto salads, to eat with chunks of bread, stuffed into pastries or sliced as a side dish drizzled with fresh olive oil.
Olives and Olive Oil
Montenegro is blessed with the climate to create amazing olives. Infact, our yoga home is a converted olive mill and is surrounded by stunning, ancient olive groves! Not only do we practise yoga under the trees but benefit from their harvest too. The olives are delicious but we adore the back ones the most!
Comfort Food
All of  Montenegro's food feels comforting but the most common staple is Burek. Found throughout the Balkans and Turkey, Burek is a fila pastry filed with cheese, cheese and spinach or meat and wound into a spiral. Often eaten for breakfast and dipped in plain yoghurt it is filling, comforting and delicious! And, chances are you will find it in your packed lunch on one of our hikes as the perfect fuel for adventures!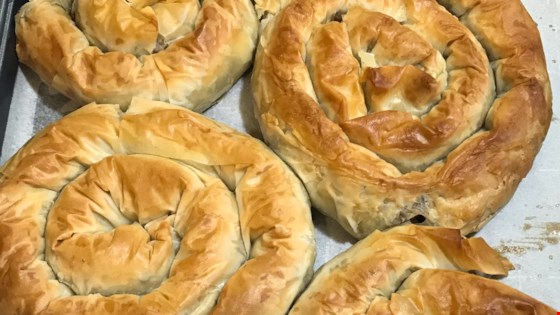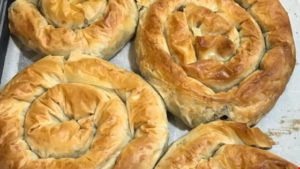 Pasulj
Traditionally a white bean stew this recipe comes from Jokis' father who was born in Montenegro so we can guarantee its authenticity! We serve it in a big bowl with a chunk of break and salad after a hike, sat around the fire pit in the garden while wrapped up in blankets. It feels so nourishing and comforting after a day in the mountains and keeps you going back for more!
Ingredients
1 tin haricot beans
1 tin cannellini beans
3 medium potatoes chopped into small chunks
2x carrots into small chunks
2 onions, chopped small
2 large tomatoes chopped
1 veg stock cube
Handful of pasta – broken spaghetti works great
3-4 cloves of garlic
1 bay leaf
tablespoon on mixed herbs
1 teaspoon of paprika
How to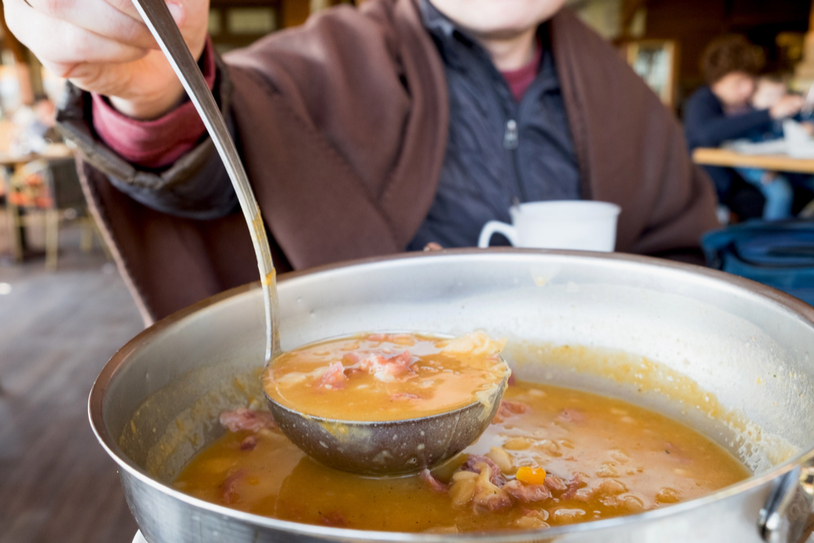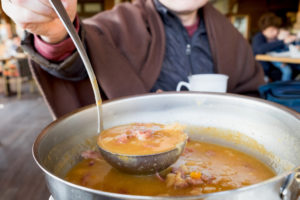 In a pan cook the onions, garlic, herbs, bay leaf and a pinch of salt and pepper. As onions go clear add the chopped potato and carrot.
Add the potatoes release liquid and start sticking to the pan add the chopped tomatoes
and just cover with water and add stock cube. Allow it to cook until soft.
Once soft, using a masher (do not blend) mash into a thick sauce. Add teaspoon of paprika and add the beans.
After a few minutes add the broken pasta until cooked and voila!
Ladle into a big bowl with bread to dip and green salad on the side for the most comforting bowl of joy.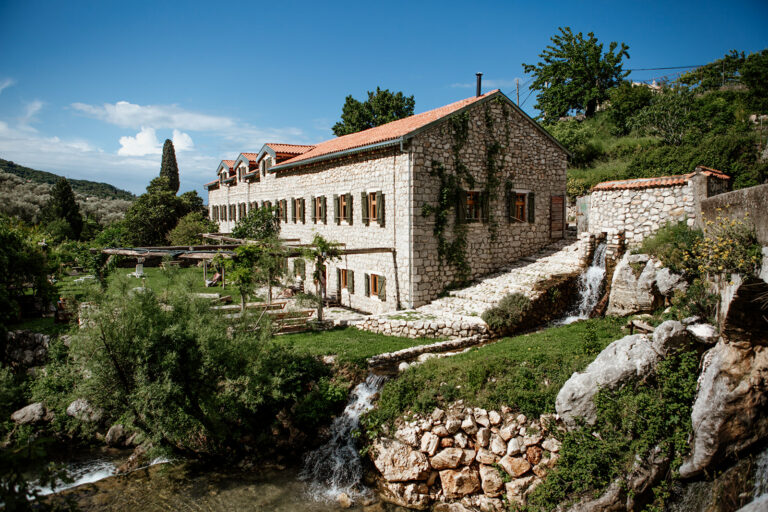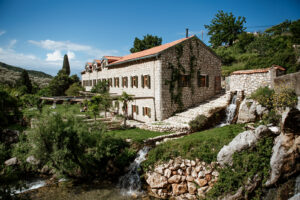 To join us on our next adventure in Montenegro, click the link below!