Festive Mocktails: Ginger Basil Grapefruit Spritzer Mocktail
To fi You know, you can still have a merry festive season, without actually getting 'merry'!
This Christmas, why not try some of these delicious spritzer mocktails to get your tastebuds jingling. Think beautiful flavours, fruit and herbs that taste delicious. The best bit, minus the hangover!
Ginger Basil Grapefruit
Spritzer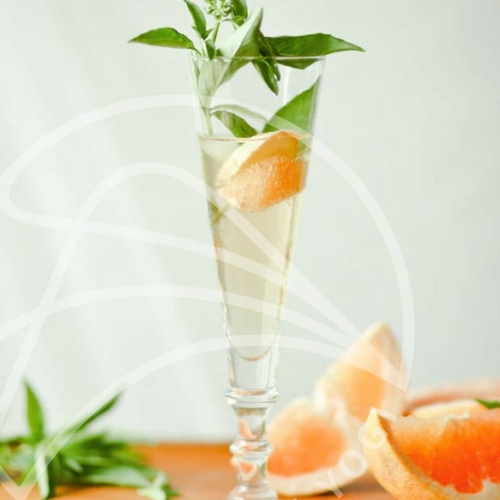 You will need:
• 1 grapefruit; plus additional grapefruit for garnish
•Ice – 2 cups is plenty.
• Ginger soda.
• 1/4 cup basil simple syrup.
A handful of fresh basil
For the Simple Basil Sugar Syrup
• One cup sugar and an equal amount water
• One  cup loosely packed fresh basil
Spritzer Mocktail Method:
To start, place sugar and water in a small pan over medium heat until sugar is fully dissolved. Then add the basil.
Then, allow to steep for 15-20 minutes and strain and discard basil.
Place syrup in a glass Tupperware container or squeeze bottle if you have it.
Next, cover and chill for a couple of hours.
Leftovers can be stored in the fridge for up to a month.
If you wish, you can also make simple syrup in the microwave.  Place the mixture in a Tupperware container and heating it at 30-second intervals until sugar is fully dissolved.
Juice one large grapefruit and segment additional grapefruit for garnish if preferred.
Fill a pitcher halfway with ice and then pour soda, fresh grapefruit juice, and simple syrup.
To finish, mix well and garnish with grapefruit slices and fresh basil.
Honestly, this festive mocktail will go beautifully as part of your Ultimate Vegan Christmas Dinner! 
Why not join us on one of our retreats in the UK or in some of the magical destinations we travel to! Our New Year Retreats are the perfect way to indulge in some mocktails with new friends.