Experiences from our Guests – Costa Rica Yoga Retreat by Ceyda
 We had A LOT of fun on our Costa Rica Yoga Retreat.
As you may know, we spent this March in magical Costa Rica running two yoga holidays in beautiful Nosara! We were blessed with two wonderful groups of yogis who joined us for 10-day retreats filled with adventures, surfing, beach trips, yoga, and INCREDIBLE sunsets.
Our retreat home in Costa Rica is a beautiful, small boutique hotel perched high up the hillside. This elevated position provides us with a perfect cooling breeze and a view from our yoga shala that will take your breath away. A five-minute tuk-tuk ride away from the beach and jungle town of Nosara, we are tucked away from the hustle and bustle while still being close to all the action!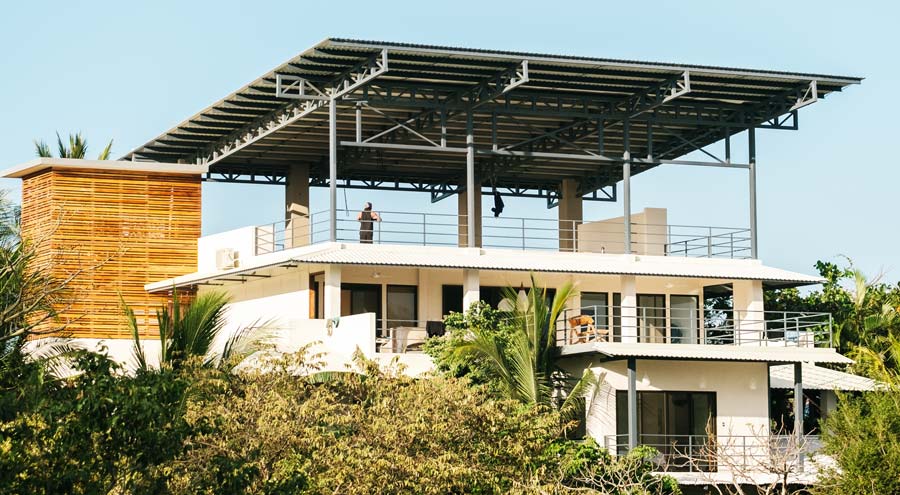 So, what did we get up to on our Costa Rica Yoga Retreat and what was it all about!
In Costa Rica we start our days to the sound of the jungle with a cup of tea before meeting in the rooftop yoga shala for our morning practise. After a 90-minute yoga class we head down to our pool side bar for a delicious breakfast featuring delicious local fruits and dishes!
Our days in Costa Rica are then filled with whatever adventure we have planned for the day. On some days we simply lounge around the pool or enjoy exploring through the shops or eating delicious ice cream in town! However, on other days we head off exploring! On one morning we head off early for ziplining on the world's longest, most exhilarating tour through the jungle canopy, even the 4×4 ride up to the start is an adventure! Nosara is not only a wellness mecca but is world-renowned for amazing surf with fun beach breaks for both beginners and pros and an afternoon surf feels amazing.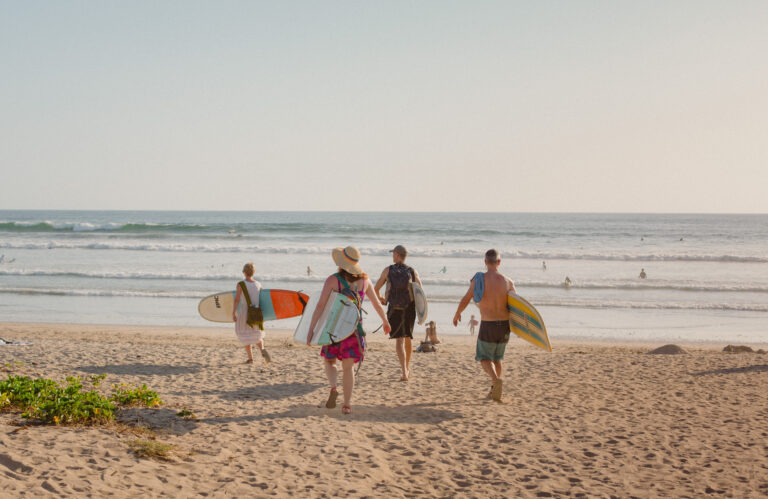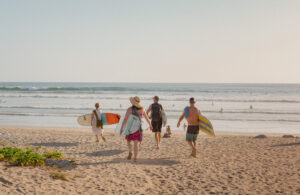 A real highlight on our Costa Rica retreat was a quad bike tour that takes us up into the mountains. The ride goes to an organic coffee plantation and organic farm! From there, we also explore a hidden waterfall for a refreshing wild swim. After that, we take the quads back down the mountain for a swim in the sea and a juice before riding back to town. It is an amazing day! We also head off for a little road trip to the stunning San Junaillo Beach to go snorkeling and indulge in the best banana iced coffees around.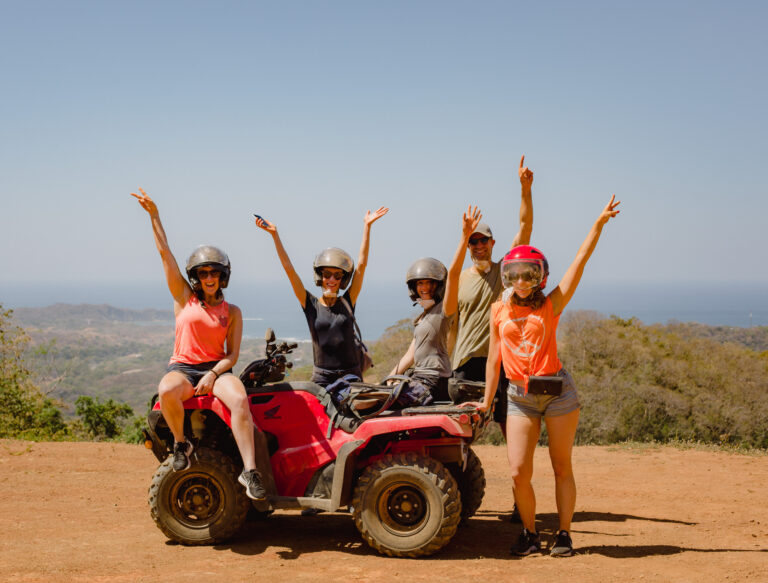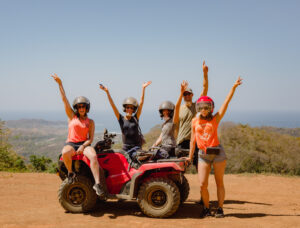 But, don't take our word for how great it is! One of our wonderful retreat guests, Ceyda from Paris, has written about her experience on our Costa Rica Retreat.
After many years of looking into yoga retreats and not having the courage to try any, I decided to join the AdventureYogi team in Costa Rica in March 2020! I can truly say, that the experience went above and beyond my expectations! We had fresh, vegan meals cooked every day by an incredible chef with the best possible ingredients. The energy and wise teaching of Amy, the beautiful hotel, the group energy, and the activities all made me surpass my fears – everything was lovely.
 

It was 10 days where I felt entirely disconnected yet more grounded and present than ever. 
 More precisely, the hotel is located in Nosara, a long ride away from San Jose. Nosara is a beautiful location, combining the beach and jungle life. It's very safe and modern. A lot of yogis go to the area and it feels like it's a real well-being zone. The hotel is uphill and thus benefits from a stunning view – the terrace especially where the magic happens at yoga. It's contemporary and minimalist but has everything you need including a pool where you can freshen up between activities. The location is ideal! Even though it's secluded it's only a 5 min tuk tuk ride away from the activities, the beach, and other hotels. We always felt like we had lots of freedom as well. 
 

The trip offers a diversity of activities: surfing, zip-lining, boat trip, coffee plantation tour on quad bikes, and snorkeling.
 My two favorite ones were the coffee plantation tour and the zip-lining. The coffee plantation tour was a real local experience. The quad biking to reach the area was a lot of fun and a real bonding opportunity for the group. Supporting a local activity and visiting a family-owned business was also very enriching. The family was amazing and so was the coffee! The view from the plantation and the road leading to it also blew my mind. I would have gone just for the view.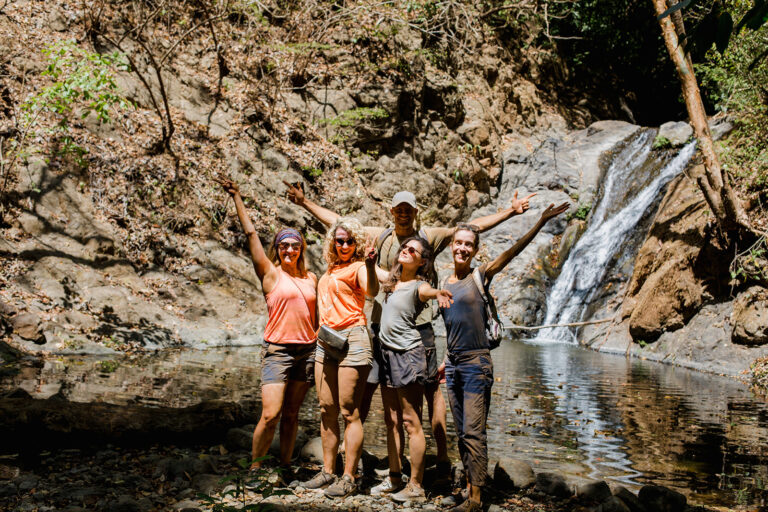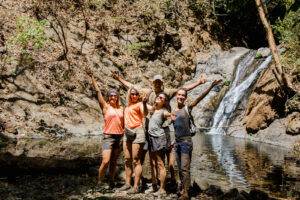 As for the zip-lining, I had never done it before and was expecting it to be quite easy! It was actually a real adrenaline rush! It's not one but thirteen zip-lines! Every single time you tell yourself that you are crazy for doing it! I had to build up the courage 13 times but I am so proud that I did. The team is extremely fun and professional, which makes the experience easier and more fun.
One particular moment in Costa Rica that strikes into my mind from this whole trip. I have always had trouble truly meditating and kind of always rushed it. One evening, Amy invited us to watch the outside world from our beautiful terrace. As the sun was setting at the end of a yin yoga class, the next thing I knew I was sitting there, by myself. I was amazed by and gained trust in my ability to enjoy the moment!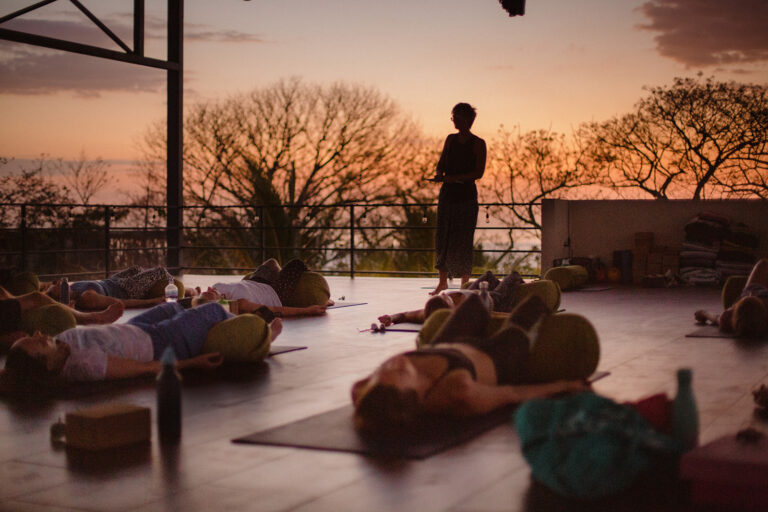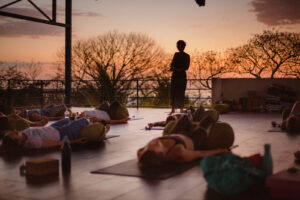 Thank you AdventureYogi!

Thank you Ceyda!
If you would love to join us on our next trip to the magical Costa Rica Yoga Retreat and experience all of this for yourself, keep an eye out on our Calendar and website for all of the information!