Costa Rica – Our Favourite Unusual Adventures
Costa Rica is a real-life adventure playground on a country wide scale. There is such an abundance of activities and adventures to be had that it keeps drawing people back again and again. Here's our list of the more unusual adventures on offer in Costa Rica!
Rio Celeste
Within the Tenorio Volcano National Park, deep in the northern jungles of Costa Rica is the Rio Celeste. This magical place has an almost neon blue river running through with hot springs and waterfalls to play in. Photos look edited but it truly is that vivid blue in real life! The colour comes from the combination of bacteria and minerals from the volcano. In local culture it is believed the colour comes from creation when God dipped his paintbrush into the water after painting the sky.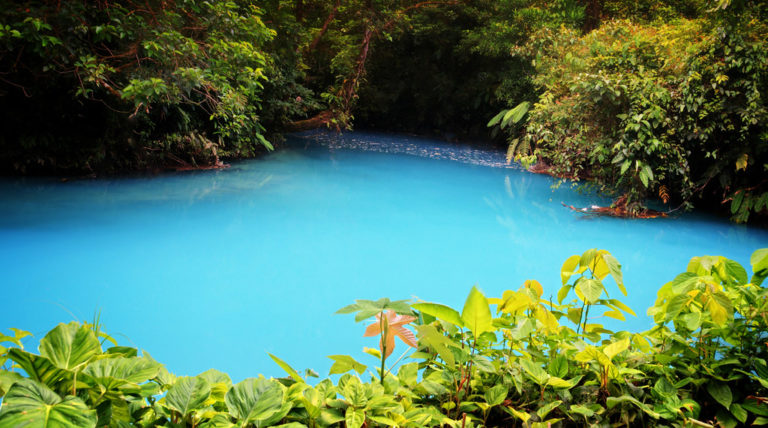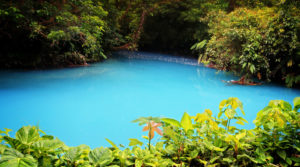 Territorio de Zaguates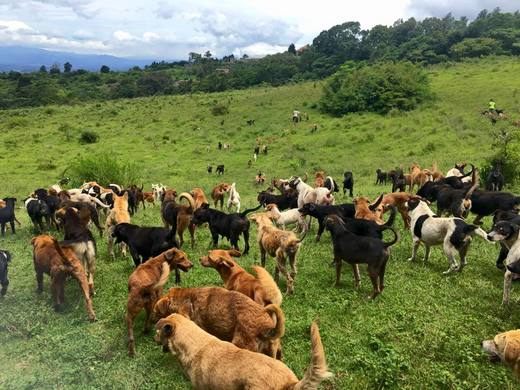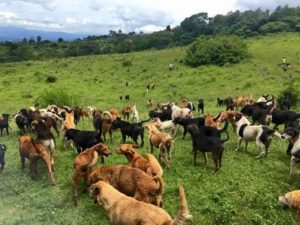 Just outside of San Jose there is a montain side, covered in dogs. Territorio de Zaguates, meaning 'Land of the Strays' is a unique shelter tackling the issue of stray dogs in Costa Rica. Taking in non pedigree 'mutts' that are harder to rehome at shelters they re name each hound with its own unique breed. Here you can find the one of a kind 'Bunny-Tailed Scottish Shepterrier' and the 'Fire Tailed Border Cocker'! They open their doors a few times each month for the public to come on a walk up the mountain.  All the dogs  join and there is sometimes a wait list for the privilege.
Aviarios del Caribe
Home to one of the most iconic (and cutest!) Costa Rican residences, Aviarios del Caribe is a sloth sanctuary and rehabilitation centre on the Caribbean coast of Costa Rica. They open their doors to daily tours where you can learn all about these adorable creatures and how they are working to protect them. If you felt the urge they also run a volunteer program where you get to stay and be a part of the project to work with and protect the orphans and elders of the iconic three toed sloth. If you go, make sure you spend some money in the gift shop as this amazing organisation does not receive government funding and all proceeds go to its running costs.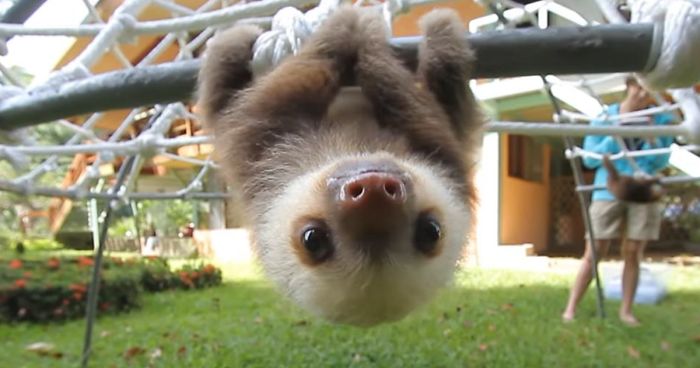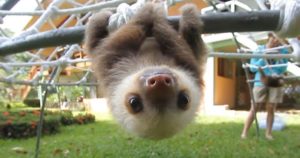 Night Kayaking in Bioluminescent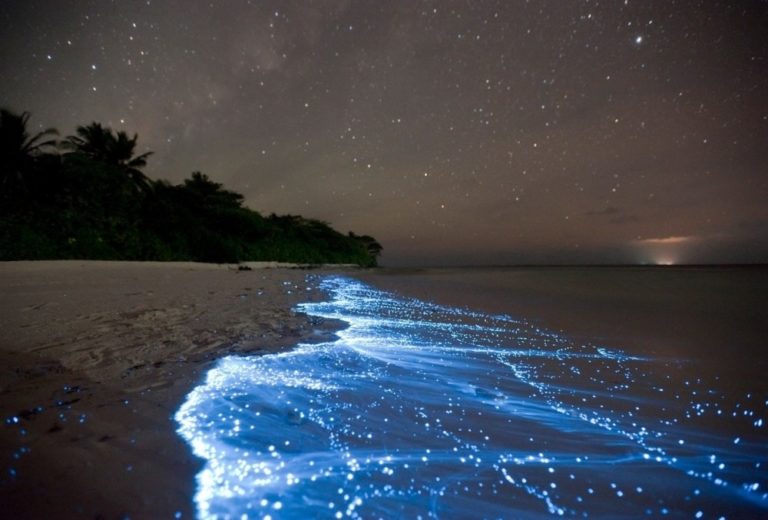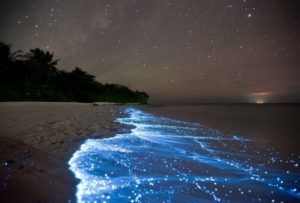 Imagine kayaking on a sea full of stars. Bright blue stars that shine brighter as your kayak or hands brush through the water. Tucked into the Paquera Bay on the Nicoya Peninsula there is something special. Experience a night kayaking tour where stunning Bioluminescent fills the water almost every night of the year. This natural phenomenon is the creation of light due to chemical reactions within a living organism. In this case a tiny microorganism! It is a truly magical experience that you can't picture or imagine until you have witnessed it with your own eyes. Costa Rica is beautiful day and night.
Hike the Cloud Forest
Its not very often you set off on a hike willingly wearing your waterproofs and excited to get wet on your walk. However, when you go on an adventure into Monteverdes cloud forest that is what you are signing up for! Experience walking in a Costa Rica jungle in the clouds, crossing swing bridges, rivers and swimming in waterfalls. You will also and see an abundance of wildlife. It is stunning, mysterious and what childhood dreams of jungle adventures are made of!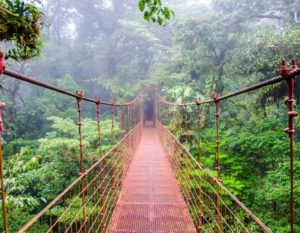 Come and join us in Costa Rican Paradise! We have a yoga holiday planned out filled with the perfect blend of adventures and relaxation in 2023!