Clementine and Semolina Cake – A divine slice
This heavenly slice of cake will soon be a firm family favourite and honestly, it looks as good as it tastes! Our clementine and semolina cake is perfect as a slice with a cup of tea in the afternoon but also, just fancy enough to be showstopper dessert!
Let's be fair, semolina doesn't exactly conjure up visions of heavenly food however it is packed full of goodness!
Rich in magnesium, Vitamin B Complex, folate and iron.
Contains selenium, an antioxidant that prevents cell membrane ad DNA degradation. Essentially, this cake has anti-ageing properties!
Helps control cholesterol levels.
Great source of fibre, essential for gut and overall health.
Contains vitamin A to keep eyes and heart wonderfully healthy!
Let's get baking this delicious Clementine and Semolina Cake!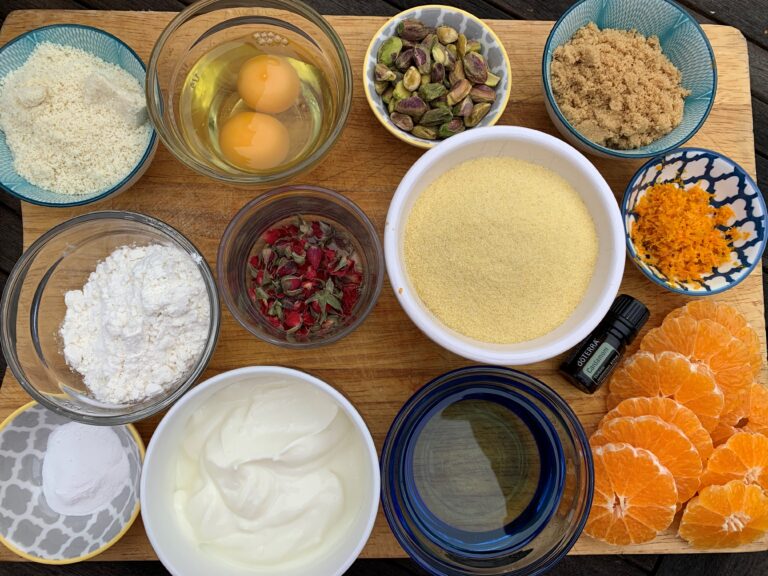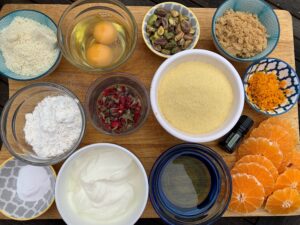 Ingredients for Clementine and Semolina Cake
For the cake
220g good quality, live Greek yoghurt
55g unrefined brown sugar
100ml good quality olive oil
2 eggs
Grated zest of three clementines
1 clementine peeled and sliced thin for the top
160g of semolina
75g flour (gluten-free if possible)
1tsp baking powder
50g ground almonds
Orange Syrup
Juice of three clementines
100g unrefined sugar
Clementine and Semolina Cake is so simple to make!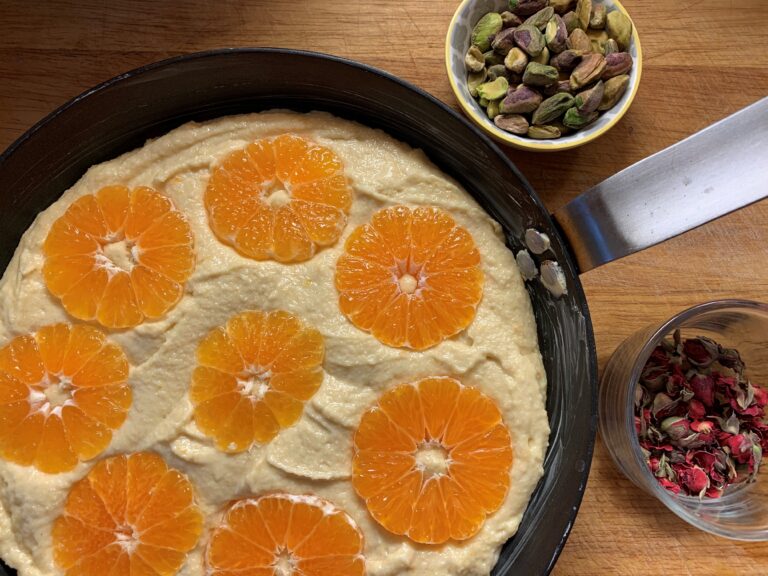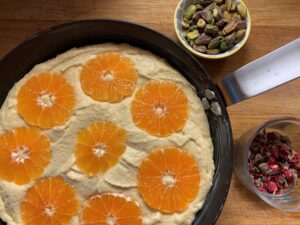 Before you begin making your Clementine and Semolina Cake, preheat the oven and prep a 23cm baking tin.
To start, whisk together the yoghurt, oil, eggs and sugar until light in colour.
Next, sift in the flour.
Add the semolina, baking powder, zest and almonds proceeding to mix in the dry ingredients fully.
Gently pour into the baking tin, placing the clementine slices neatly on top.
Place in the centre of the oven at 180 for 50 minutes.
While it is baking, create your orange syrup by simply dissolving the sugar in the clementine juice. This may need a little heat but not too much!
When the cake comes out of the oven, pour the syrup over while it is still hot!
Enjoy! We love this Clementine and Semolina Cake while it is still a bit warm bit honestly, it is delicious at any time! This recipe is courtesy of our wonderful AdventureYogi chef and all-round kitchen goddess, Nafia. Check out our calendar to see when you can sample her incredible food for yourself!