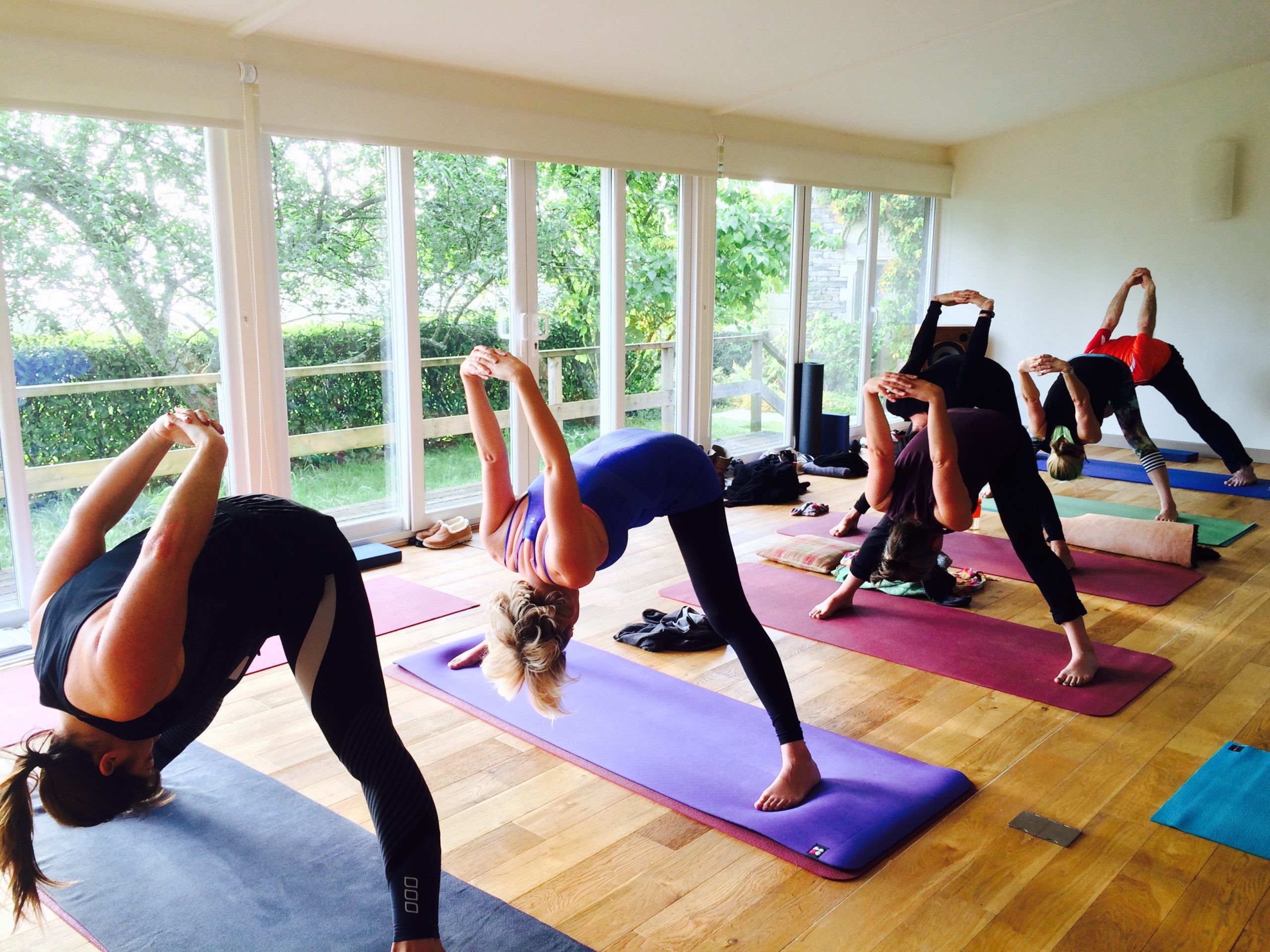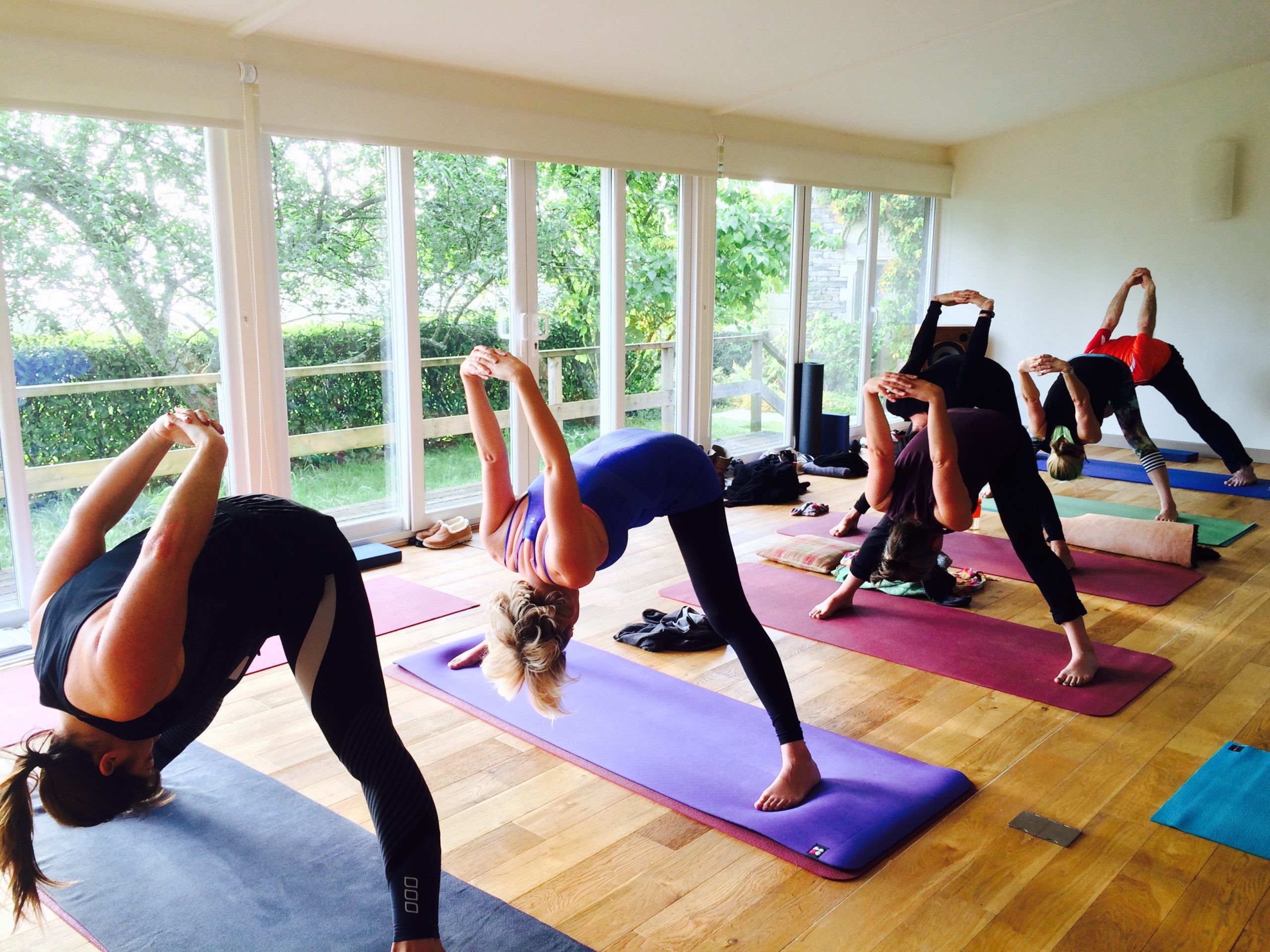 Black Bean Enchiladas – Vegan/Gluten Free Recipe
black bean Enchiladas – The Perfect Midweek Meal
These black bean enchiladas are quick and easy to make, with this healthier vegan recipe taking around an hour in total. The great thing about enchiladas is how versatile they are. Don't have any mushrooms, but have sweetcorn? No problem! No black beans in the cupboard, but a ton of cannellini beans? Feel free to switch it up! The enchilada sauce can also be adjusted to make it hotter or milder according to your tastes, though I've found this amount of chili to be pleasing to most.
The beans in the recipe for our black bean enchiladas are an excellent source of protein, whilst the range of vegetables pack in loads of nutrients. Being a vegan and optional gluten-free dish, it's suitable for many diners, too!
Serves: 4
Prep time: 15 minutes
Cooking time: 45 minutes
Total time: 1 hour
Ingredients for black bean enchiladas:
Enchilada sauce
– 1 tbsp extra virgin olive oil
– 1 tbsp gluten-free flour
– ½ tsp garlic powder
– 2 tsp dried oregano
– 2 tsp hot chili powder
– ¼ tsp sea salt
– 2 tsp (heaped) tomato puree
– 250ml vegetable stock (I use Kallo Organic)
Cashew cream for black bean enchiladas
– 1 cup raw cashews
– 6 tbsp lemon juice
– 2 large garlic cloves
– ¾ cup water (use more if required)
– 1 tsp sea salt
– ½ tsp freshly ground black pepper
Tortilla filling for black bean enchiladas
– 2 tsp extra virgin olive oil
– 1 yellow onion, diced
– 1 medium courgette, diced
– 150g closed cup mushrooms, sliced
– 1 red bell pepper, diced
– 450g cooked black beans
– 3 spring onions, sliced
– 1 handful chopped fresh parsley
– 1 cup grated vegan cheese (optional, I used Cheezly White Cheddar Style)
– 8 gluten-free tortillas (I used a combination of the BFree sweet potato and multigrain wraps. However, if there are no gluten-free diners present, it's okay to use regular flour tortillas)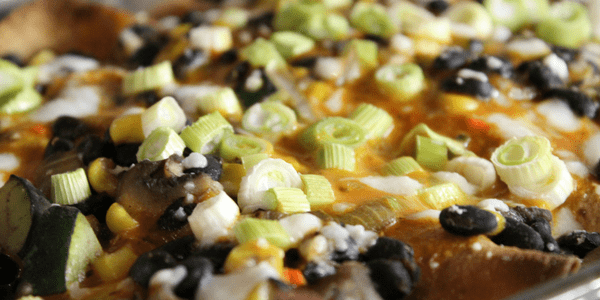 Method for black bean enchiladas:
Enchilada sauce
– In a small saucepan, warm the oil over low heat. Add the flour and whisk until no lumps remain.
– Add the spices, tomato puree, and vegetable stock. Whisk until smooth. Simmer for 10-15 minutes, stirring occasionally.
Cashew cream
– Place all the ingredients in a food processor or high powered blender. Blend until very smooth.
Tortilla filling for black bean enchiladas
– Preheat the oven to 180°C (350°F)
– Pour half the enchilada sauce in a large oven-proof dish.
– Heat the oil in a large pan or wok. Add the onions and cook for 5 minutes until softened.
– Add in the bell pepper, courgette, and mushrooms. Cook for another 5-10 minutes, or until softened.
– Put in the beans and stir until warmed through.
– Add about 2 tablespoons of the vegetable mixture to each tortilla. Roll it up tightly and place seam side down in the oven-proof dish. Repeat with remaining tortillas.
– Pour the remaining vegetables and enchilada sauce over the 8 tortillas.
– Sprinkle the spring onions and parsley on top, adding the grated cheese if required.
– Bake in the preheated oven for 20 minutes.
– Serve immediately with a good drizzle of cashew cream.
Nutrition Facts for Black Bean Enchiladas
The following nutrition facts for these black bean enchiladas are a rough guide only and can change according to serving sizes, and fluctuating ingredient quantities.
Amount Per Serving
Calories: 857
Total Fat: 42g
Saturated Fat: 11g
Cholesterol: 0g
Salt: 2g
Carbohydrates: 99.5g
Of Which Sugars: 5.5g
Fibre: 16.6g
Protein: 26.3g