Best Places in Dartmoor for an Unforgettable Experience
Best Places in Dartmoor for an Unforgettable Experience
Introduction
Welcome to Dartmoor, a breathtakingly beautiful and enchanting national park located in the heart of Devon, UK. Dartmoor offers a diverse array of activities that cater to adventure seekers, history enthusiasts, and wellness lovers alike. As a yoga retreat company, we have explored this magical region extensively to curate the ultimate list of the best places and experiences that will leave you with unforgettable memories. Whether you seek exhilarating outdoor adventures, immersive walks and hikes, historical landmarks, or rejuvenating wellness activities, Dartmoor has something to offer for everyone. Join us as we embark on a journey through Dartmoor's most enchanting destinations.
High Willhays and Yes Tor
For hiking enthusiasts, a trek to the two highest points in Dartmoor, High Willhays and Yes Tor, is an absolute must. These majestic tors offer awe-inspiring panoramic vistas that will leave you spellbound. Lace up your hiking boots and set out on this adventure to experience the true grandeur of Dartmoor's rugged beauty.
Ancient Stone Circles – Merrivale and Scorhill
Dartmoor is a land steeped in history, evident in its ancient stone circles that date back thousands of years. The Merrivale and Scorhill stone circles are among the most impressive, shrouded in mystique and surrounded by an aura of spirituality. Take a gentle stroll to these sites and immerse yourself in the ancient energy that still resonates within these stone formations.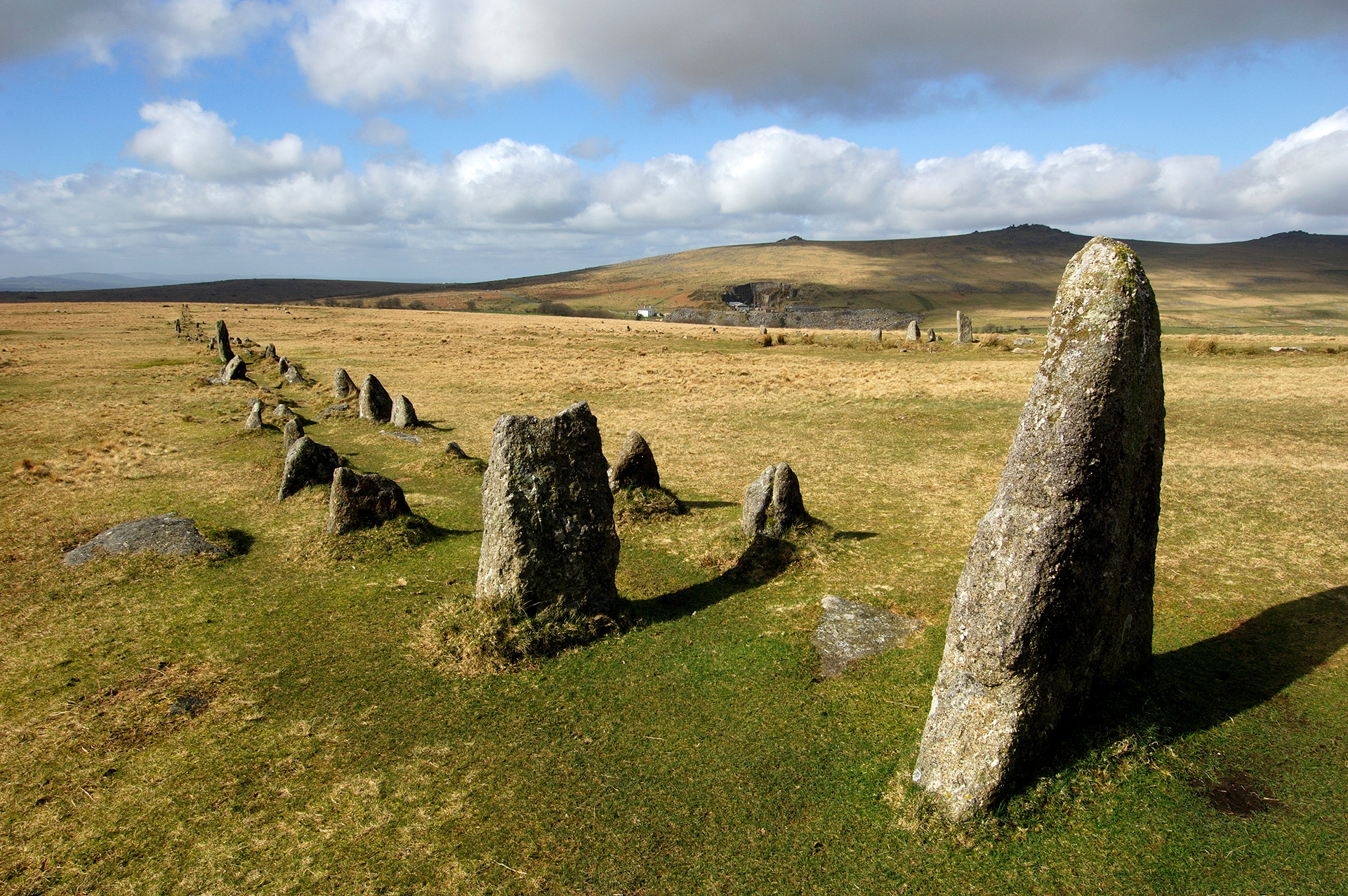 River Dart and Fingle Bridge
For a serene and picturesque setting, head to the River Dart and Fingle Bridge. This idyllic location is perfect for leisurely walks, picnics by the riverbank, and even wild swimming in the crystal-clear waters. The surrounding woodland offers a perfect backdrop for mindfulness and connecting with nature.
Haytor Rocks and Dartmoor's Tors
Dartmoor's iconic granite tors, including Haytor Rocks, Hound Tor, and Bowerman's Nose, provide unique opportunities for rock climbing and bouldering enthusiasts. Scale the towering rocks and be rewarded with stunning vistas stretching far and wide across the moorland.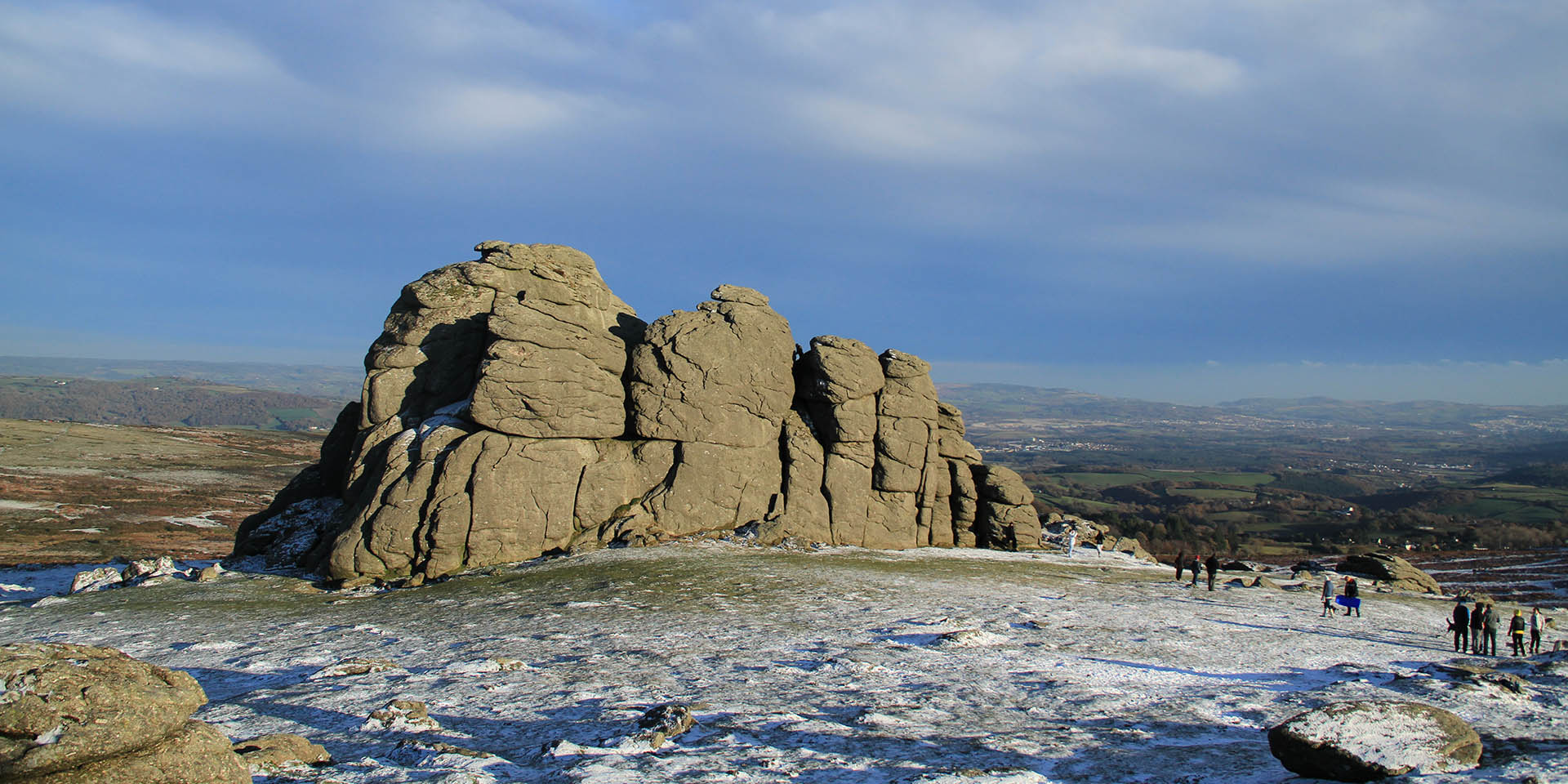 Bellever Forest and the Clapper Bridge
Bellever Forest is a peaceful haven of ancient woodland, where tall trees create a tranquil ambiance for meditation and relaxation. A short walk will lead you to the ancient Bellever Clapper Bridge, an excellent spot for a mindful moment amidst Dartmoor's natural beauty.
Becky Falls and Canonteign Falls
For a touch of natural splendour, visit Becky Falls, a cascading waterfall nestled amidst lush woodland. The sight and sound of water rushing over the rocks create a sense of serenity and peace. Additionally, make your way to Canonteign Falls, England's highest waterfall, to witness nature's impressive display of power.
Buckfast Abbey
If you're interested in exploring historical landmarks, a visit to Buckfast Abbey is a must. This Benedictine monastery boasts stunning architecture and beautiful gardens, providing a peaceful ambiance for self-reflection and tranquillity.
Widecombe-in-the-Moor
Experience the charm of a traditional Dartmoor village by visiting Widecombe-in-the-Moor. The picturesque village green, thatched cottages, and ancient church create an atmosphere of stepping back in time.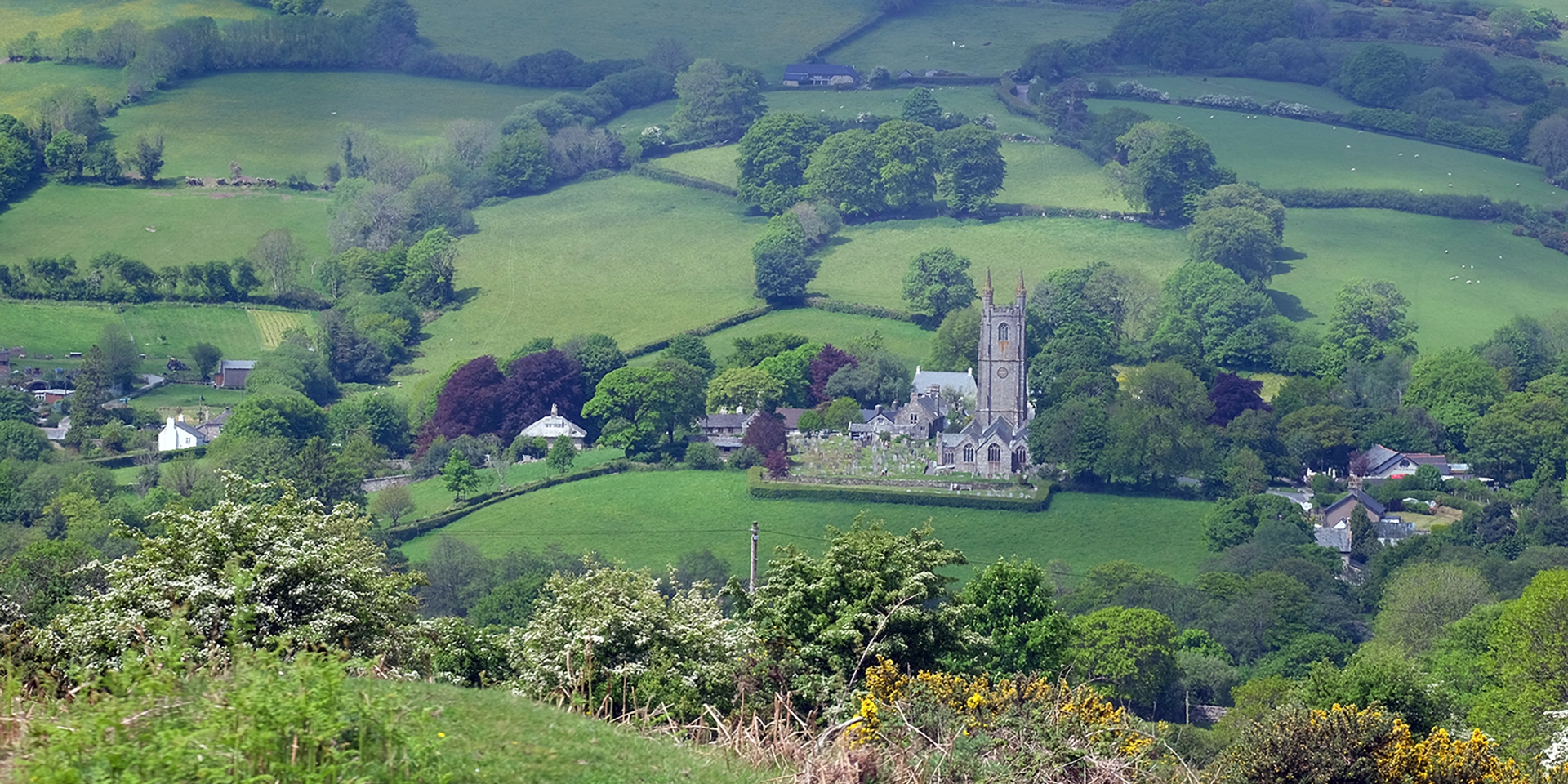 Conclusion
Dartmoor is a treasure trove of natural wonders and historical landmarks that offer an unforgettable experience for all who visit. From immersive hikes to ancient stone circles, from rejuvenating wellness activities to serene river walks, Dartmoor caters to the adventurer, history enthusiast, and wellness seeker in all of us. Embrace the magic of Dartmoor, and let it leave an indelible mark on your soul.
Wellness and Yoga Retreats in Dartmoor
After exploring Dartmoor's wonders, consider joining our upcoming yoga and adventure retreats. Our expert instructors will guide you through yoga and meditation sessions amidst Dartmoor's serene landscapes, helping you find inner balance and rejuvenation. Connect with like-minded individuals and embrace a holistic approach to well-being during your stay. Discover more about our retreats and secure your spot here.