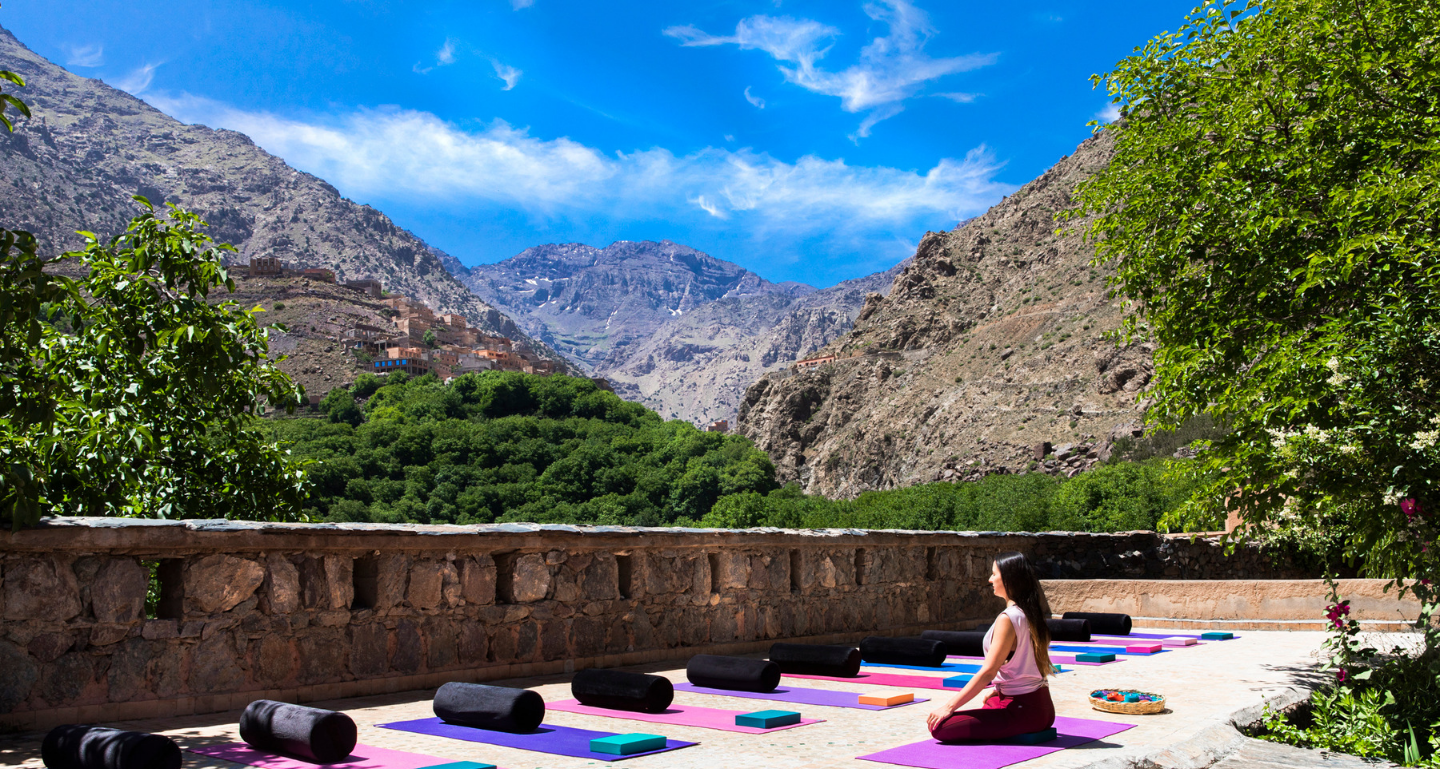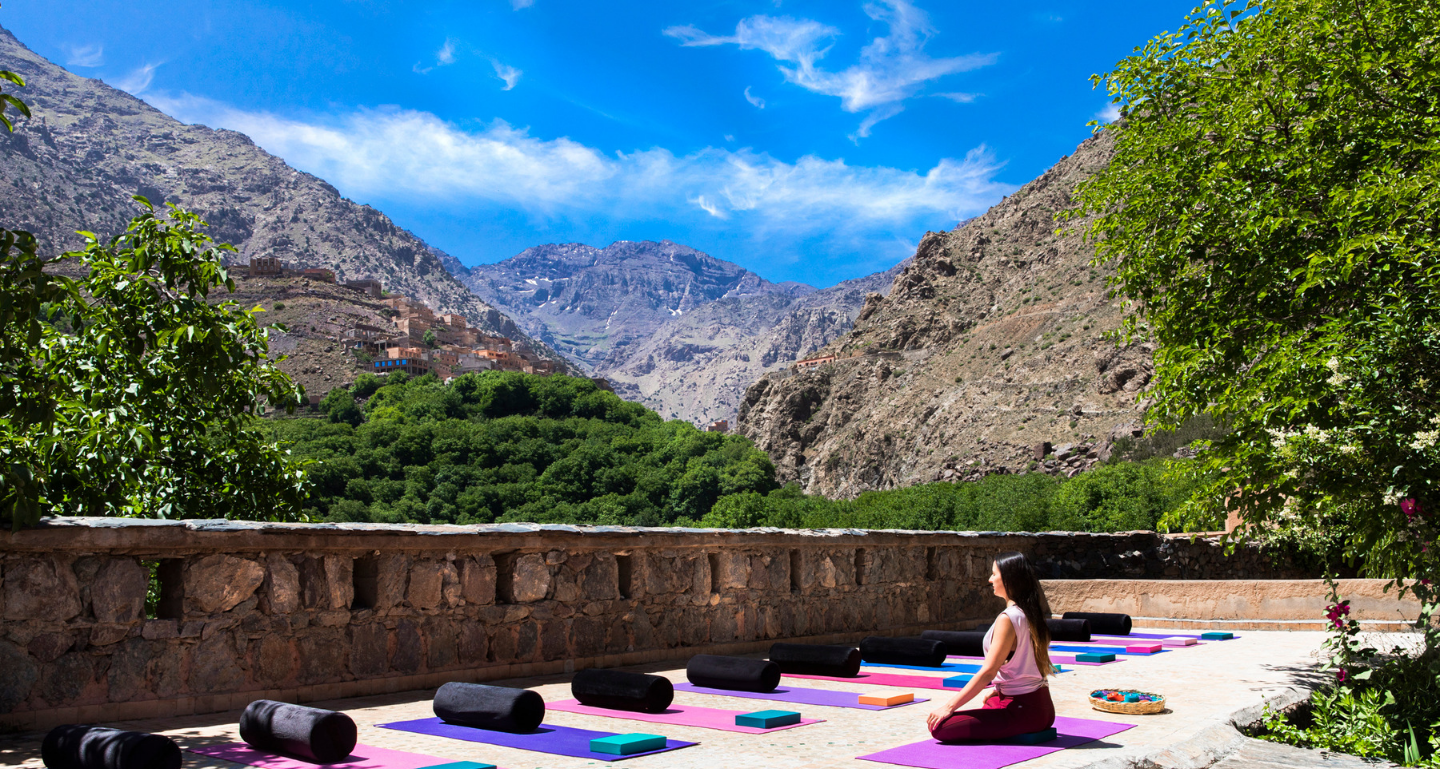 Atlas Mountains in April | Everything To See & Do
Atlas Mountains in April

April in the Atlas Mountains is an adventure waiting to unfold! Get ready to hike through breathtaking landscapes, connect with Berber culture, and immerse yourself in nature's grandeur. From stunning vistas to traditional villages, this guide is your key to an unforgettable mountain escapade. Let's chase the trails and create memories in the heart of Morocco's majestic peaks!
Atlas Mountains Weather in April
In April, the Atlas Mountains offer a delightful climate for explorers. With daytime temperatures ranging from 12°C to 20°C, and cooler nights averaging around 5°C, it's the perfect time to embrace outdoor adventures. Expect minimal rainfall, making it an ideal month for hiking, trekking, and immersing yourself in the stunning landscapes. Layer up for temperature changes, and get ready to enjoy clear skies and comfortable temperatures in these majestic peaks.
Best Places to visit in the Atlas Mountains in April
Imlil Valley
Trek through Imlil Valley, a gateway to High Atlas peaks. Marvel at terraced fields, traditional Berber villages, and the majestic Mount Toubkal. It's a hiker's paradise with jaw-dropping views.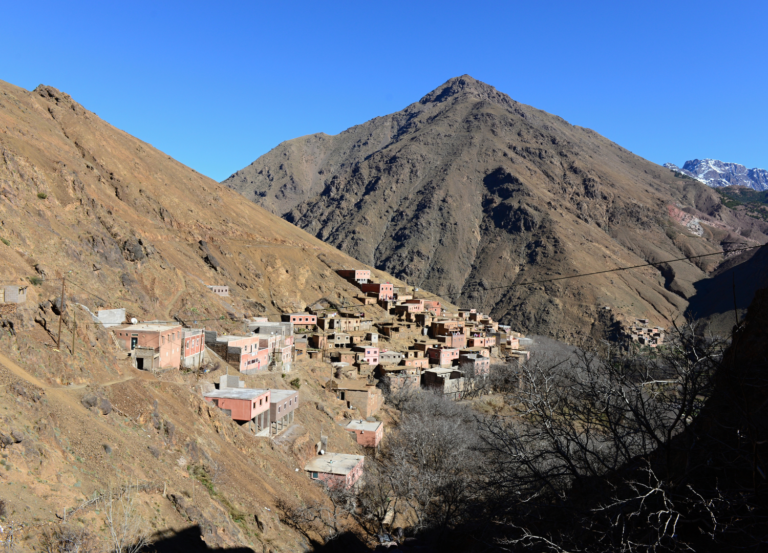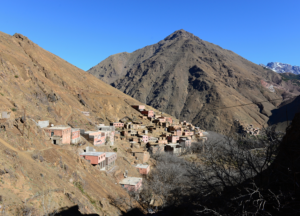 Aït Benhaddou
Step into a cinematic wonder at Aït Benhaddou, a UNESCO-listed fortified village. Wander through winding alleys, climb to the ancient kasbah, and immerse yourself in Morocco's history.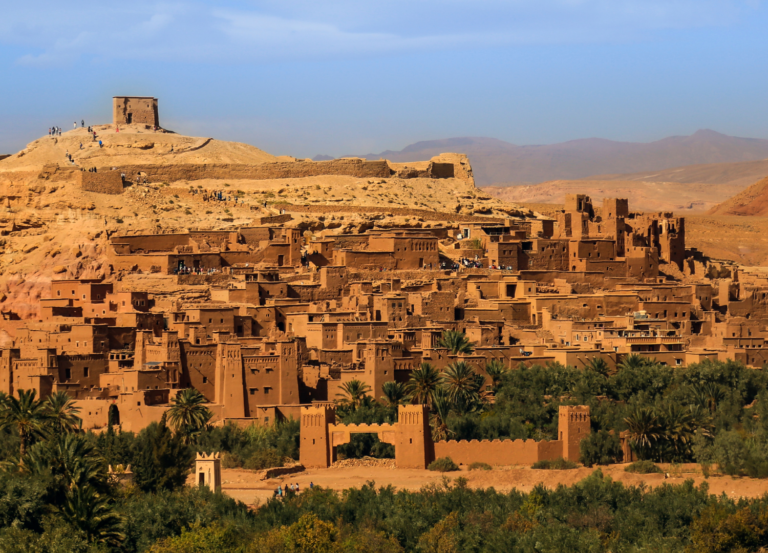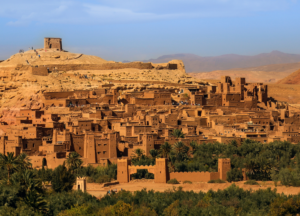 Toubkal National Park
Discover Toubkal National Park's lush valleys and snow-capped summits. Hike to Tizi n'Toubkal pass for breathtaking panoramas, and embrace the serene beauty of Lake Ifni.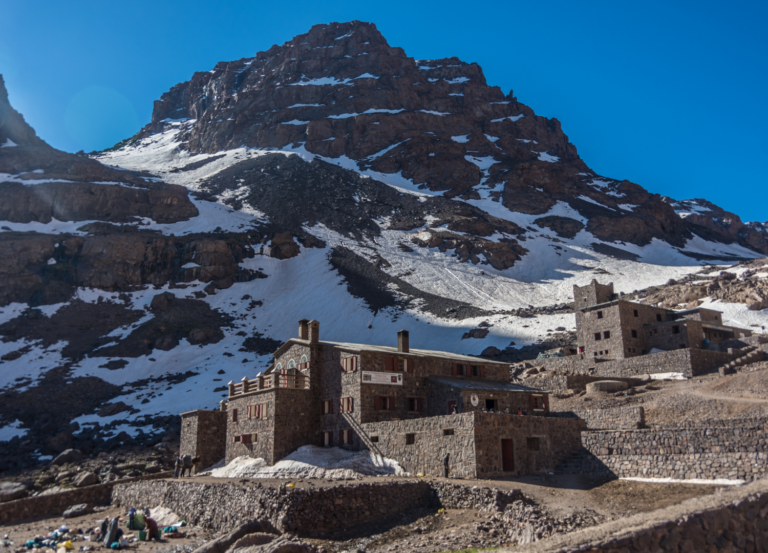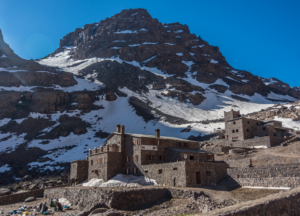 Ourika Valley
Embark on an adventure to Ourika Valley, known for its waterfalls and vibrant markets. Trek to Setti Fatma's cascades or simply soak in the Berber culture and stunning scenery.
Hammam
Treat yourself to a traditional hammam experience, where steam, scrubs, and massages transport you to a world of relaxation. Rejuvenate in Moroccan-style luxury.
Best Things to do in the Atlas Mountains in April
Culinary Workshops with Locals
Dive into Berber culture through your taste buds. Join cooking workshops with locals, learning to create tagines and traditional dishes that'll tantalize your senses.
Rock Climbing in Todra Gorge
Embrace your inner thrill-seeker with rock climbing in Todra Gorge. Conquer vertical challenges amidst breathtaking rock formations that are sure to get your heart pumping.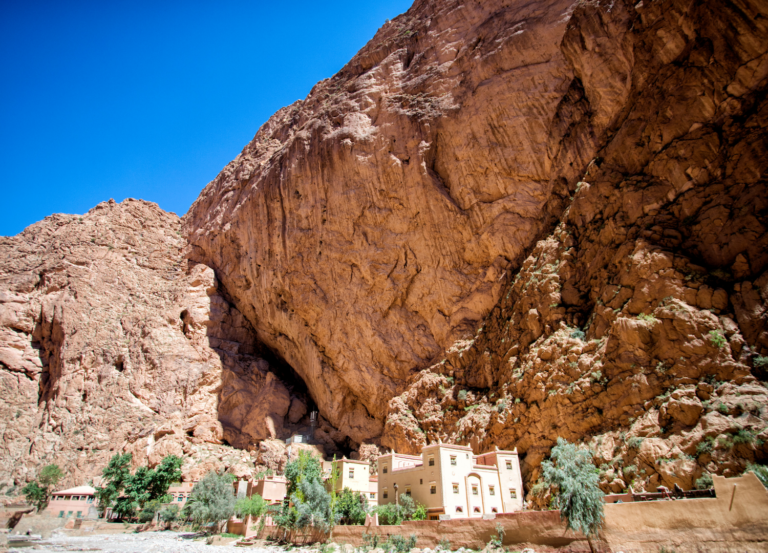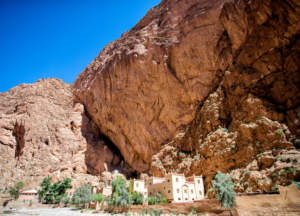 Mountain Biking Adventures
Pedal your way through stunning landscapes on mountain biking trails. Feel the rush as you explore picturesque valleys and trails that wind through traditional villages.
Hot Air Balloon Rides
Soar above the Atlas Mountains with a hot air balloon ride. Experience breathtaking sunrise views, capturing the beauty of this rugged landscape from an entirely new perspective.
Marathon des Sables
Witness an ultimate challenge in the Sahara. The Marathon des Sables is a grueling ultramarathon that tests endurance amidst the dramatic desert landscape, taking place from April 12th – 22nd 2024. 
FAQ about travelling to the Atlas Mountains in April

What's the weather like in the Atlas Mountains during April?
April offers mild temperatures, with daytime highs of around 20°C and cooler nights averaging 5°C. Expect sunny days and occasional showers, so pack layers and rain gear.
Is April a good time to visit the Atlas Mountains?
Absolutely! April brings comfortable weather for outdoor activities. Hiking, trekking, and exploring traditional villages are best during this time.
Can I engage in adventurous activities in April?
Definitely! The Atlas Mountains are an adventurer's playground. Try rock climbing in Todra Gorge, mountain biking through valleys, and even hot air balloon rides for breathtaking views.
Are there wellness activities available?
Yes! Experience relaxation with traditional hammam and spa treatments. You can also immerse yourself in yoga and meditation amidst the serene mountain landscapes.
Can I explore local cuisine in the Atlas Mountains?
Absolutely! Culinary workshops with locals let you savour authentic tagines and dishes. Don't miss a chance to indulge in Berber flavours and immerse yourself in the culture.
What's the best way to explore the Atlas Mountains?
Hiking and trekking are fantastic ways to explore the Atlas Mountains. Join guided tours to discover hidden trails, remote villages, and breathtaking viewpoints.
Are there cultural experiences available in April?
Definitely! Engage with Berber culture through village visits, markets, and traditional craftsmanship. Aït Benhaddou's historic kasbah and local workshops are great options.
How do I get to the Atlas Mountains?
Major cities like Marrakech serve as gateways. You can reach various mountain destinations by road, and some regions offer domestic flights.
Summary
From thrilling adventures to serene wellness moments, every step unveils a new facet of this majestic landscape. But the journey doesn't end here! Join us for an enchanting yoga retreat from April 21st to 25th, 2024. Immerse yourself in the embrace of the Atlas Mountains, finding inner peace amidst breathtaking scenery. And that's not all – mark your calendars for our upcoming expeditions in November 2023, May 2024, and November 2024, promising diverse experiences across the changing seasons.
Pack your curiosity, embark on unforgettable journeys, and let the Atlas Mountains weave their magic into your story. Whether it's April or any other month, adventure, discovery, and renewal await in this mountain haven. Secure your spot now and let's make 2024 a year of exploration and transformation!