Alternative to Starbucks: Spiced Latte
It's Autumn!
That means slowing down, embracing the change in seasons, and of course, companies such as Starbucks bringing out their pumpkin spice lattes!
We believe in indulging every now and then, and it's really important to treat yourself, but we think we can do a little bit better than Starbucks with these recipes.
Starbucks Pumpkin Spice Lattes are made up of at least 26 ingredients, contain up to 520 calories (venti size) and as tasty as they are, contain a huge amount of additives and preservatives. Our warming and nourishing alternatives are easy to make at home, will make your kitchen smell incredible, and will give that hug in a mug feeling with none of the guilt!
Vegan Turmeric Latte
We have spoken previously about our love for Turmeric (see here) and our vegan drink is a great alternative to the pumpkin spice latte because it is a perfect evening drink on a cold Autumn day. It is completely caffeine-free, full of taste and all-important antioxidant properties. It's bright, vibrant and will warm you from the inside out!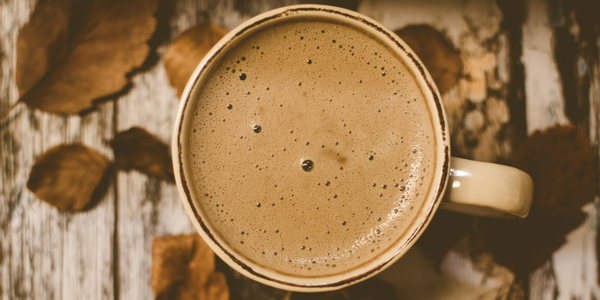 Spice Latte Ingredients
250ml Almond Milk
½ tsp Ground Ginger
1tsp Ground Turmeric
1 cinnamon stick or 1tsp Ground Cinnamon
Maple syrup (to taste)
½ tsp Vanilla extract
Spice Latte Method
Gently warm your almond milk in a saucepan, add your ginger, vanilla extract and cinnamon and stir. Be careful not to allow the milk to boil as this will burn it. Create a paste with your turmeric by mixing it with a little boiling water and slowly stir in. Add maple syrup to your sweetness preference. Whisk everything up to make nice and frothy, and enjoy!
Vegan Gingerbread Mocha
As we creep later into the year, we had to have something with Gingerbread in it! We love this, as it's festive, warming and easy to make! We love getting in the festive spirit, embracing the shorter days, and indulging a little bit.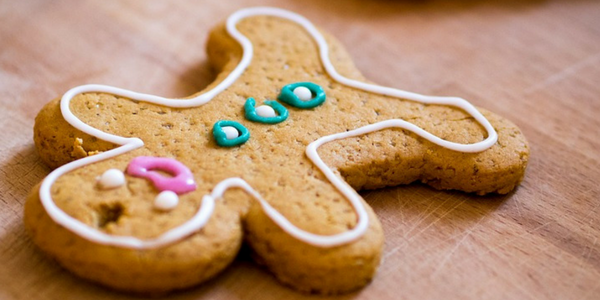 Ingredients
60ml of brewed coffee
250 ml Almond Milk
Maple Syrup (to taste)
½ a tsp each of Ground Ginger, Ground Cinnamon, Ground Nutmeg
Vanilla pod or ½ tsp of Vanilla Extract
A handful of Cacao Nibs
Spice Latte Method
Heat all the ingredients apart from the coffee to a saucepan and heat on medium heat. Pour coffee into a mug, add the mixture from saucepan, and garnish with some nutmeg and cacao nibs.
Vegan Tahini Hot Chocolate
Finally, we have our tahini hot chocolate. Bear with us here, this is incredible! We love mixing savoury and sweet (think salted caramel) and think that the Tahini adds a really great creaminess that really enhances the texture of the hot chocolate.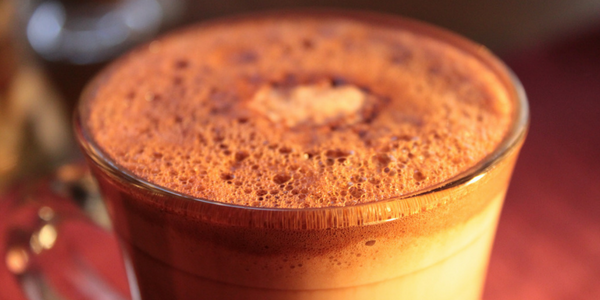 Spice Latte Ingredients
250ml Plant Milk
1 tbsp Tahini
2 tsp Maple Syrup
1 tsp Cacao Powder
Spice Latte Method
Heat all of the ingredients together in a saucepan, whisk for frothiness and enjoy! (We like to add some cacao nibs on top to get little pearls of chocolatey goodness throughout)
Delicious! If you like these recipes then check out our chocolate passion fruit cupcakes recipe – the perfect accompaniment to your hot drink this season.