9 Top Reasons to Visit Madeira, Portugal
Find out why you should visit Madeira and the 9 top reasons to book your trip to this magical, subtropical island. A dream location, full of raw, natural beauty and adventures, perfect for both ocean and mountain lovers.
We are seriously excited for 2023
With eight new holiday dates in the diary for our hiking and yoga holiday to Madeira.
Here are the top 9 reasons to visit Madeira!
1. Top Stunning Hiking and Walking Trails
There are hundreds of hiking trails crisscrossing the island offering incredible views. These trails are suitable for beginners to advanced (and more are being made all the time). The hiking vibe in Madeira is like no other, with lush greenery, crashing waves, and adventurous cliff-side trails. It's a surreal feeling like you're in the clouds.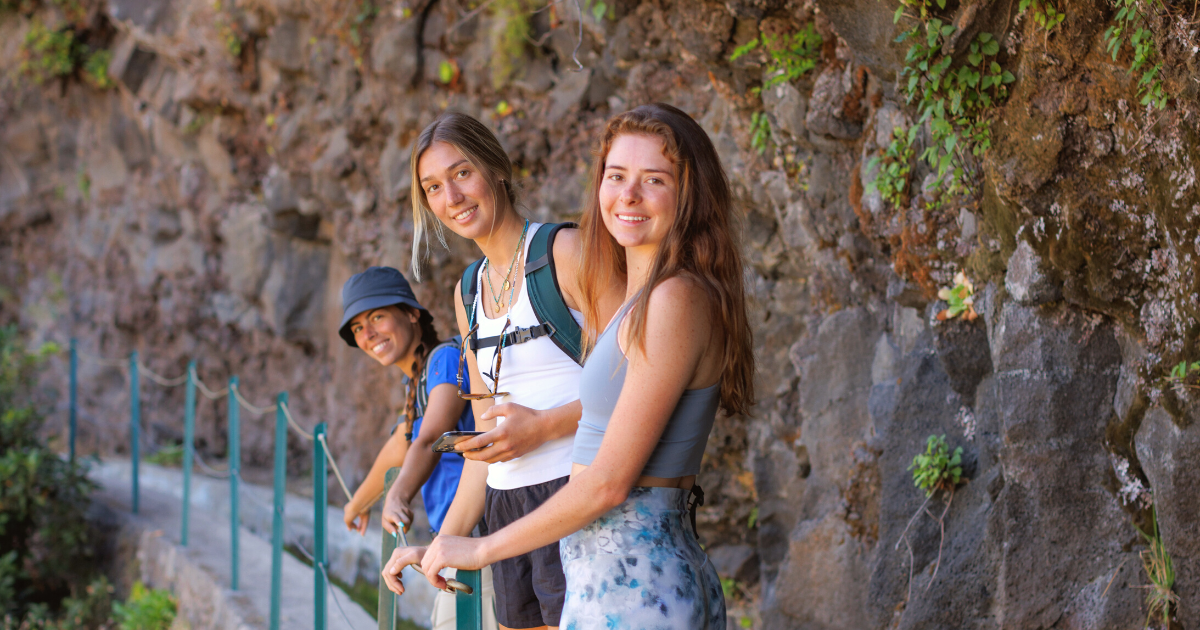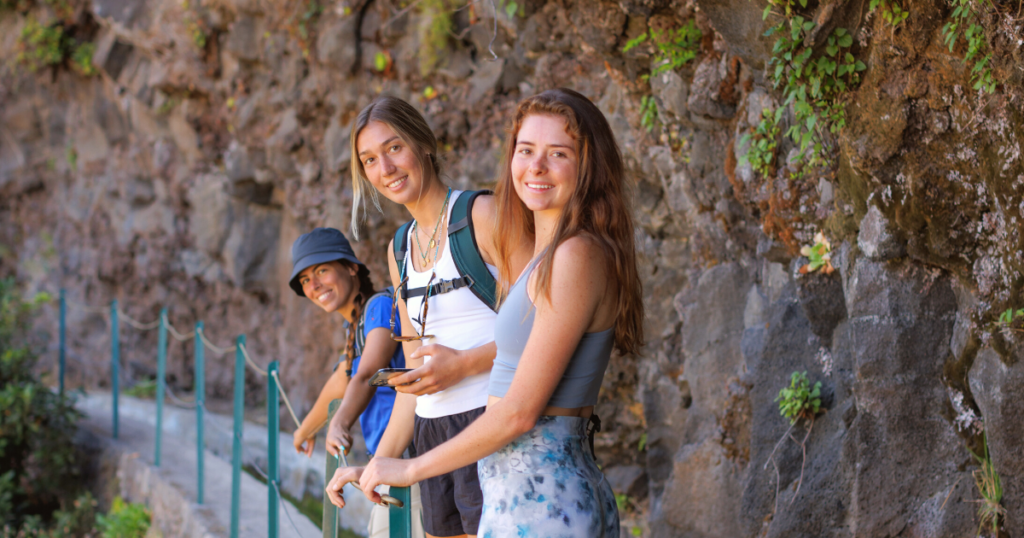 2. Madeira's Excellent Local Food
The island is known for its wonderful fresh produce that grows from the nutrient-rich volcanic soils of the island.
Take advantage of the subtropical climate and the abundant organic local produce. There are several tasty restaurants that serve vegan and vegetarian options. 
Wine and cake are two of Madeira's most famous gifts! Of course, it would be rude not to get stuck in, especially because Quinta is home to a vineyard. The vineyard offers grapes-to-glass experiences right from the garden.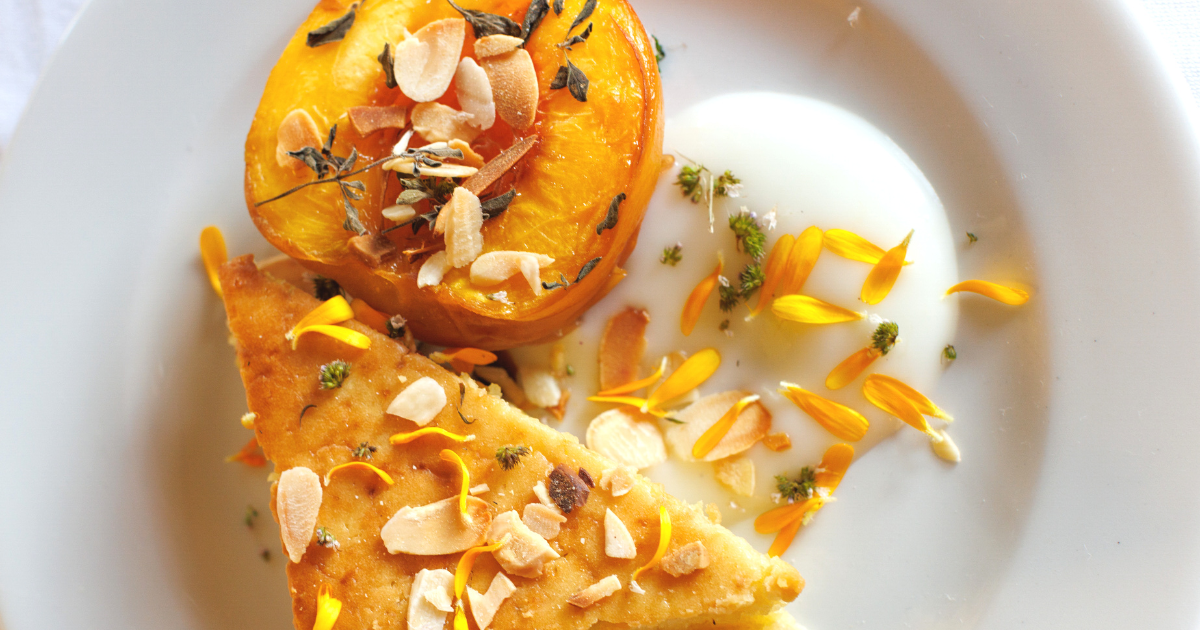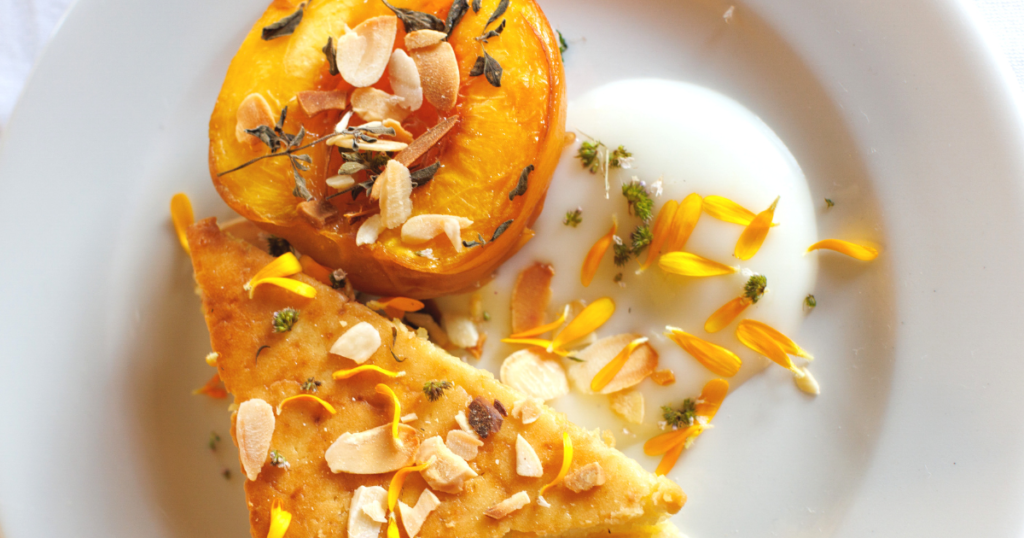 3. Sustainability in Madeira
Are looking for a fun, activity-based yoga adventure in a community environment that also positively supports the environment? With its natural pools, trails, excellent food, and vibrant culture, the island ticks many of the major boxes for holiday dreamers.
You can appreciate the region's natural beauty in a non-harmful and respectful way, so take part in guided tours or hikes surrounding the environment.
Take advantage of the fresh produce offered at local markets every day. Besides offering great quality goods, these markets also support local businesses. As a result, Madeira as a whole can thrive if we give back to the local community.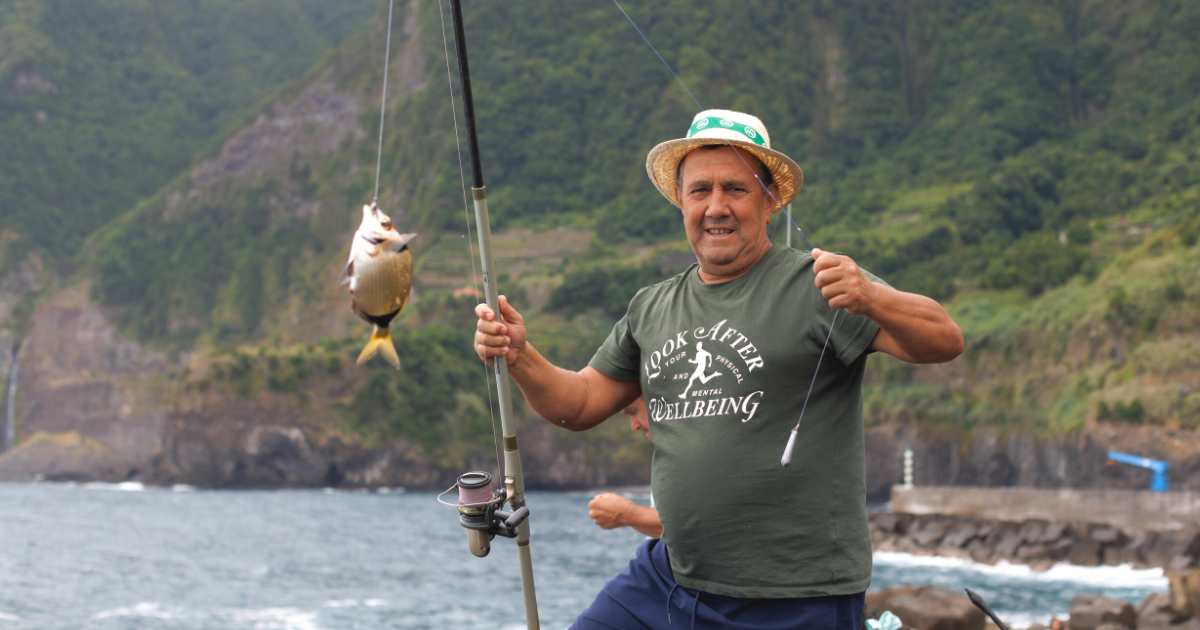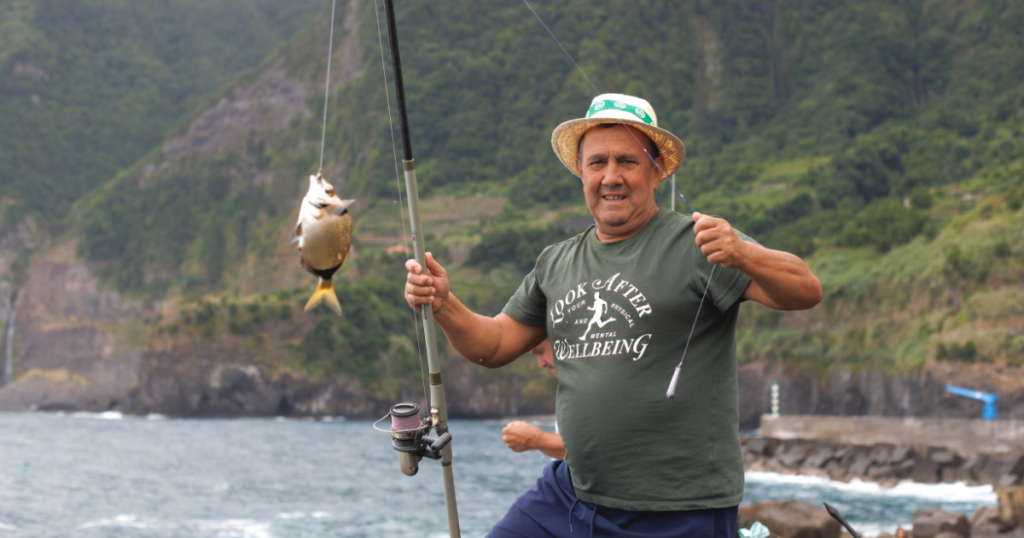 4. Seeing Dolphins is Practically Guaranteed
The waters around this Portuguese region are deep, nutrient-rich, and crystal clear making them well-suited to a wide range of marine mammals. The warm waters of the Atlantic Ocean around Madeira are ideal for marine mammals, as more than 20 species. Though almost all these marine species use Madeira waters as passage points, feeding areas and for giving birth to their calves.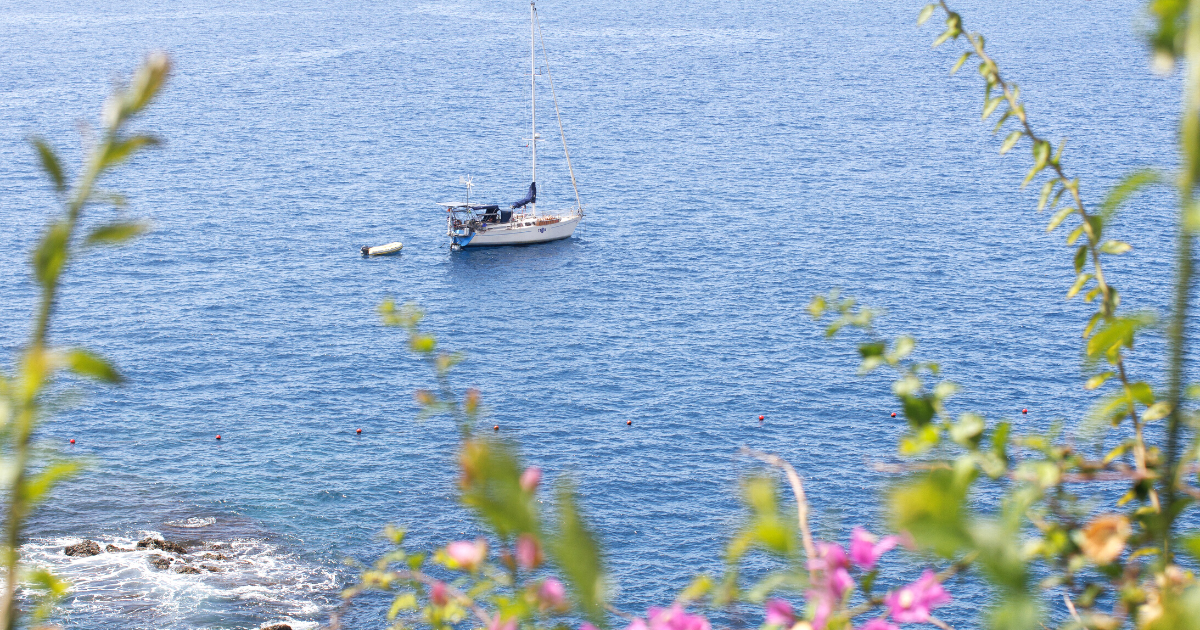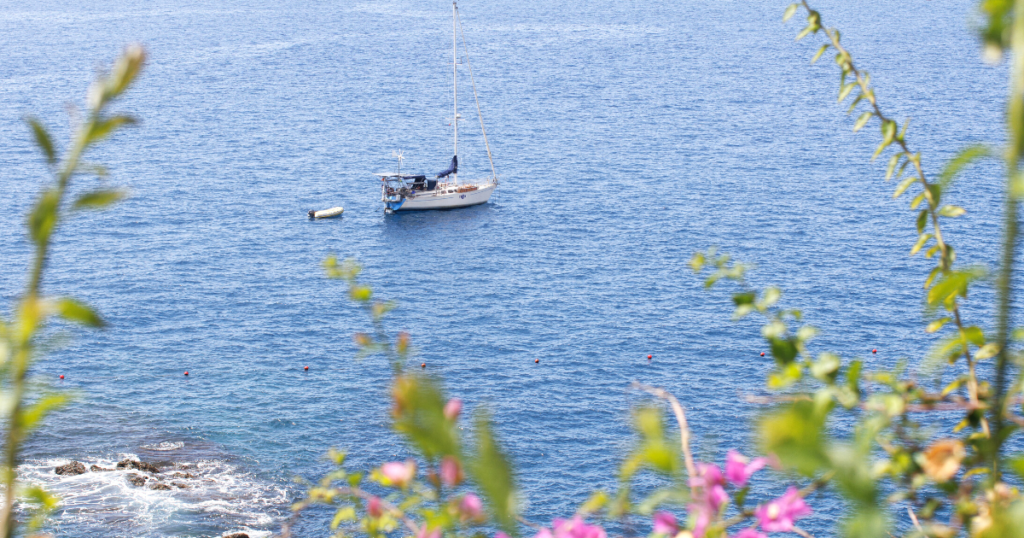 5. Enjoy the Views from Funchal Cable Car
This is one one of the best ways to travel around Madeira because of the incredible scenery. Most rides normally go on for a duration of 15 to 20 minutes (covering a little more than 3km/2mi).
There are amazing ocean panoramas and views of verdant peaks with clusters of white, tile-roof houses visible from the cable car. This is a perfect place for a series of no-filter Instagram shots. From up high, the Monte Palace Tropical Garden is the highlight of the ride.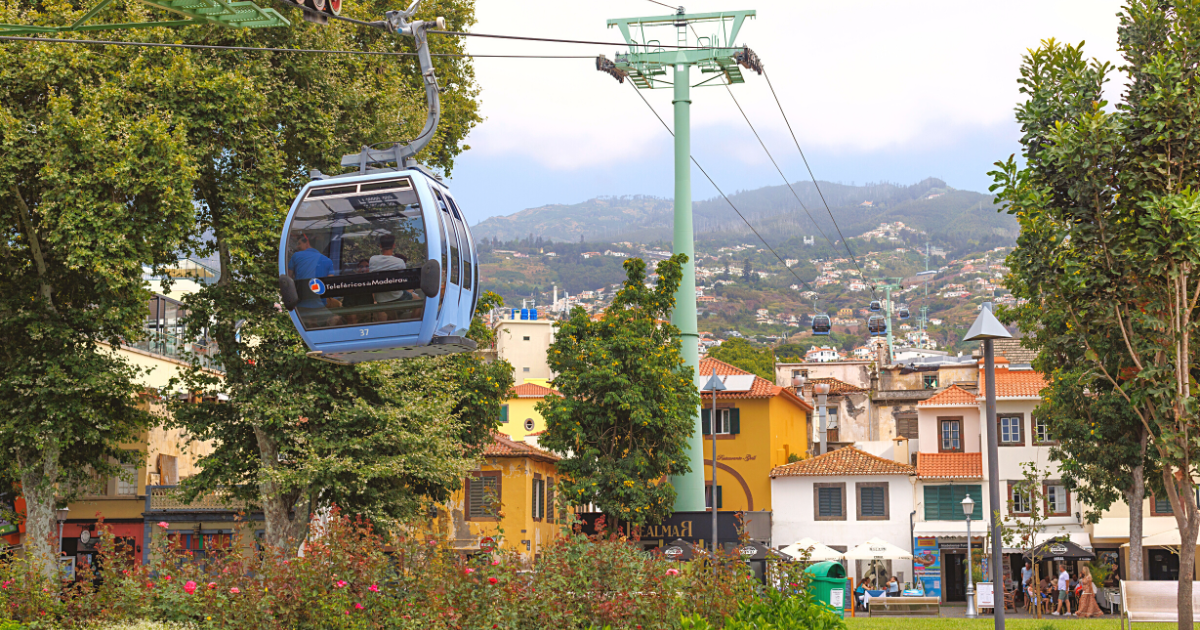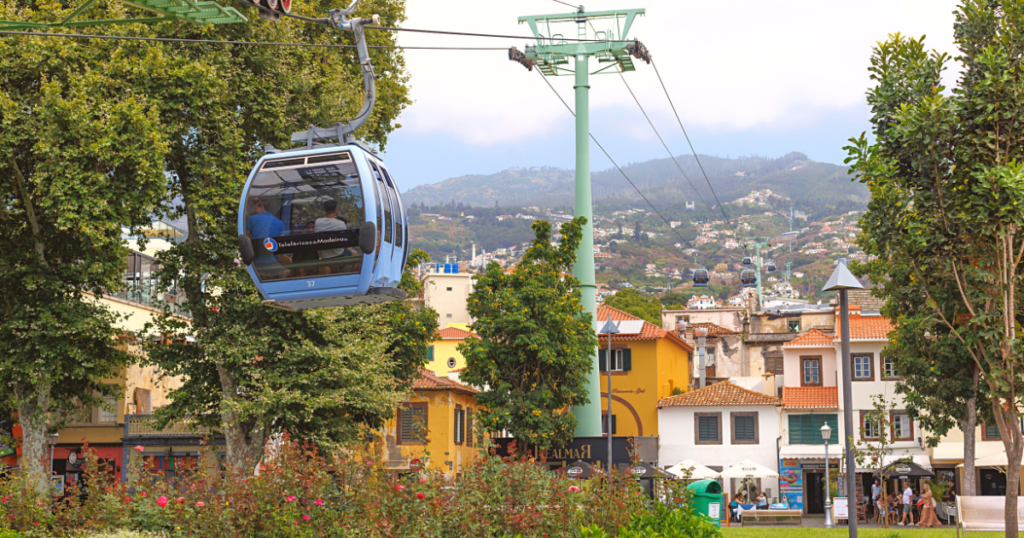 6. Take a Toboggan Ride on a Wicker-basket Sledge
You might be adventurous enough to try this unique activity. The people of Madeira have discovered a much more exciting way to get from the top to the bottom of a hill.
One of the most fun island traditions is taking a toboggan ride on a wicker-basket sledge. These human-sized baskets date back to the early 19th century when they were used to transport locals from the village of Monte to Funchal. Today, you can take the cable car to the top, then travel down to Livramento town (a 10-minute ride) steered by two men in white.

7. Relax on the Beaches
Madeira has a long list of beaches to meet everyone's preferences – natural and artificial, isolated and busy. Calheta, a smooth water artificial beach with Moroccan sand imported from Morocco, is a favourite among locals. Then there are the photogenic, natural Porto Moniz pools, formed by volcanic lava.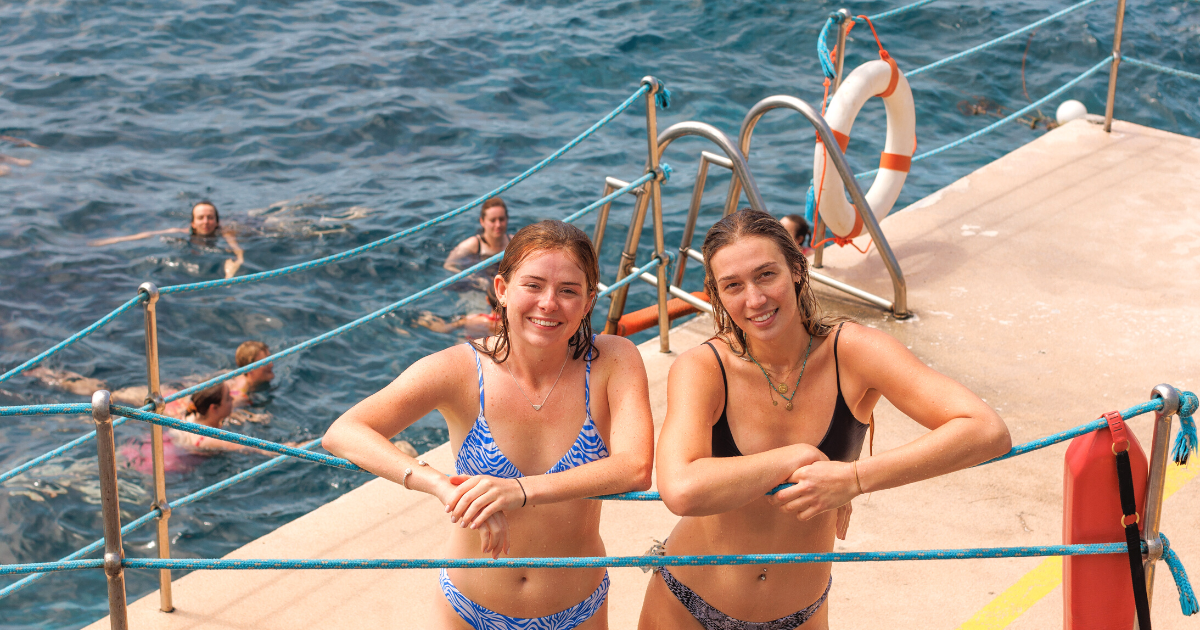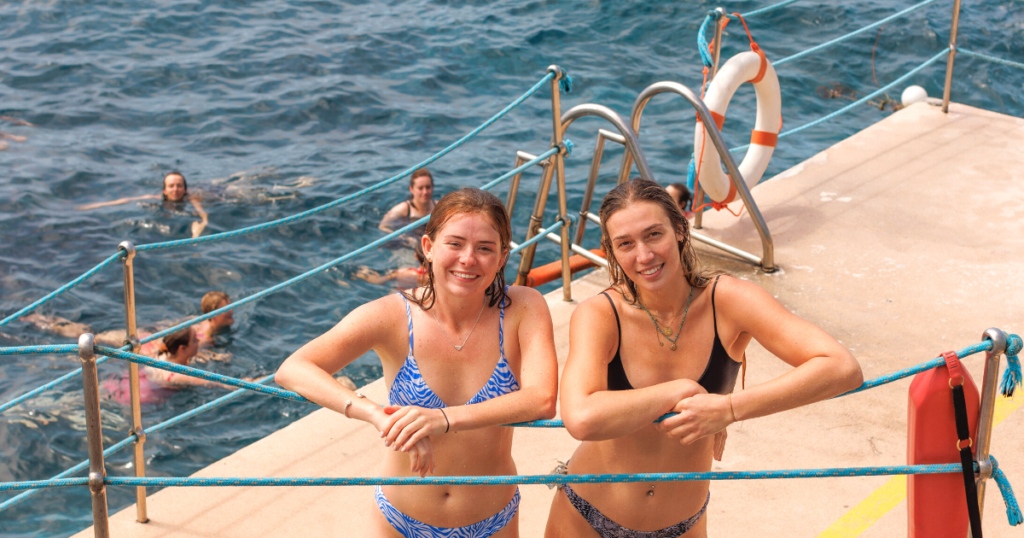 8. Explore the Exotic Gardens and Parks
Sitting far out into the Atlantic off the coast of North-West Africa, Madeira is a Portuguese territory boasting some of Europe's most impressive landscapes. Madeira is boasting some of the most accessible biodiversity.
It is known for its lush forests, gardens, and parks, which give the island a tropical feel. As a result of the mild temperatures here all year long, a range of exotic plants and herbs can be found in the gardens. 
With more than 100,000 plants, the Monte Palace Tropical Garden should be at the top of your list, as should the enchanting Parque Forestal de Queimadas with its laurel forest. Additionally, the Palheiro Gardens showcases a stunning collection of camellias, and the Vereda dos Balces forest has endemic species, including blueberries and Madeira orchids.

9. Levadas: Walk of Sensations
For nature lovers, walking alongside a Levada is one of the most unique experiences to have while visiting Madeira. "But what are Levadas?", you may ask. The term Levada stems from the Portuguese word: Levar which means to carry. These Levadas are man-made channels created to transport water for agricultural purposes as well as for human consumption. More recently, the water from the Levadas helps to produce electricity for the island too.
Follow the water channels and let yourself be guided through the breathtaking landscapes of mountains and valleys.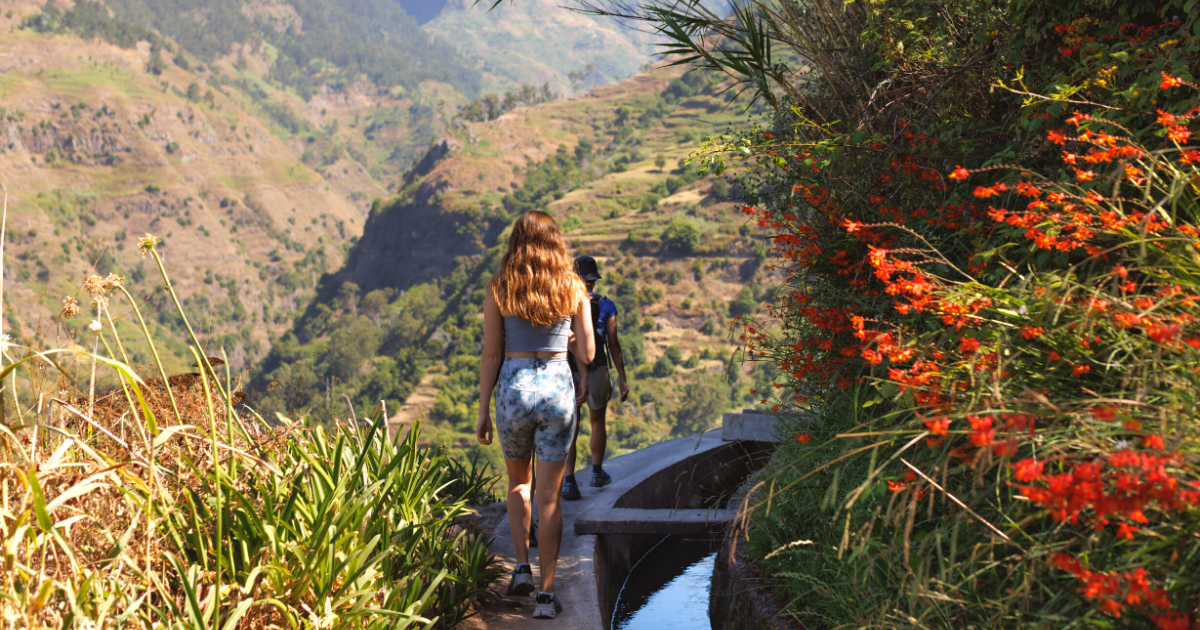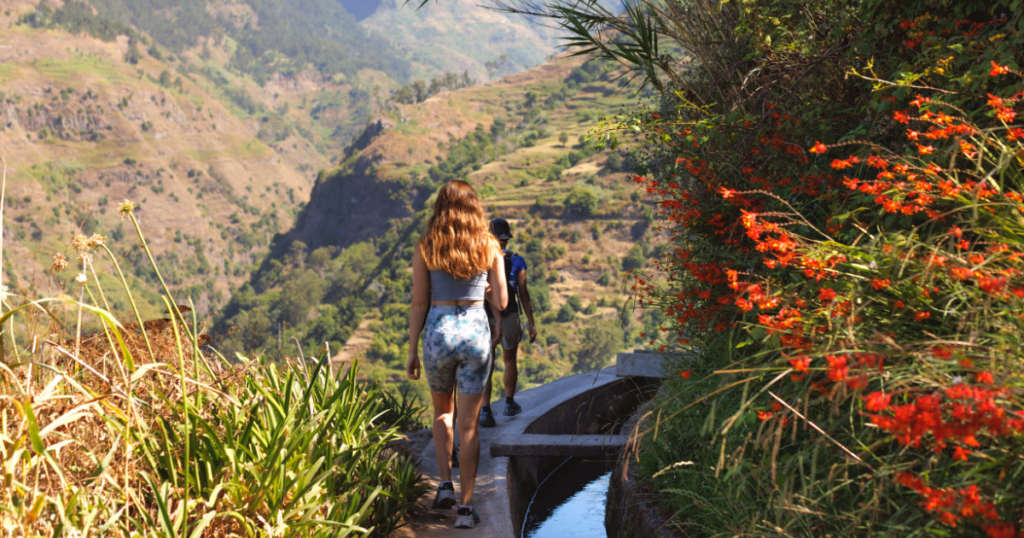 Visiting Madeira with Adventure Yogi in 2023
The best thing is that you can experience all of it with us on our Madeira Hiking & Yoga Holiday!
We have chosen to stay at Quintas, one of the oldest on the island as our retreat home. This is for a reason; perched high above the bay of Funchal with sweeping views across the city and out to sea it feels like you are in a dream from the moment you arrive.
The property is a working farm with a vineyard and a long, fascinating history! The beautiful gardens offer the perfect sanctuary to escape to as well as relax around the large pool, have the option to play tennis and explore the natural ponds. To add we are only a 15-minute walk into the beautiful city. You can feel free to do as much or as little as your heart desires.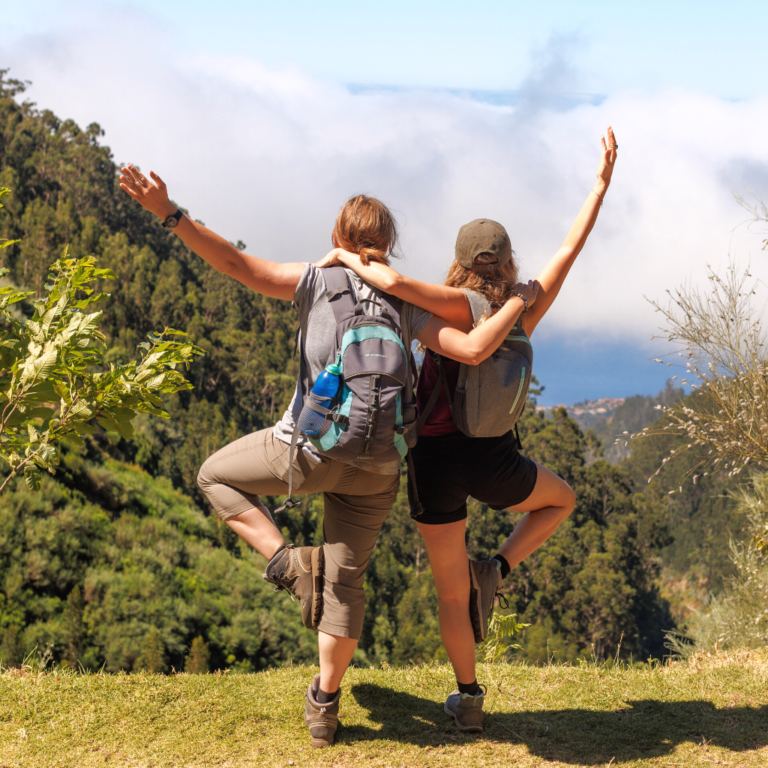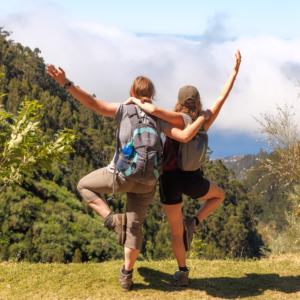 Indulge in 3 hours of yoga a day with a morning and evening class to get into the natural rhythms of nature suitable for all levels and abilities. 
We hope to make the most of the amazing climate and gardens of the Quinta and do as many classes as possible outside.
For more information or to book click here – Take me to Madeira!
www.adventureyogi.com/product/madeira-portugal
*All images featured are captured from our 2022 Madeira holidays.