Glamping in the great outdoors
At AdventureYogi, we started our yoga travel company through the experiences of living winters in the mountains and summers on the surf and windsurf beaches of Europe. We have lived and hung out in tents, caravans, vans, bell tents and tipis in campsites and in the wild. After all, we aren't called AdventureYogi for nothing! However, over the years we have grown to appreciate some of the finer, dare we say it more comfortable things in life! And guess what, adding those glorious creature comforts doesn't take away from your experience of the great outdoors, in fact, it may just make it even better!
So, here are our top reasons to fall in love with glamping!
Comfort
We have all been there. Set up the tent, unrolled the sleeping mat and bag and snuggled in to find you know what, it's not as comfy as you want or need it to be after a day of adventures! But no fear, glamping is here to save the day and put some comfort back into your nature immersion experiences. Glamping, a word created through the phrase 'glamorous camping' is certainly a more sophisticated way to camp! Simple pleasures such as beds raised off the cold ground and space to stand and move around freely add to your comfort.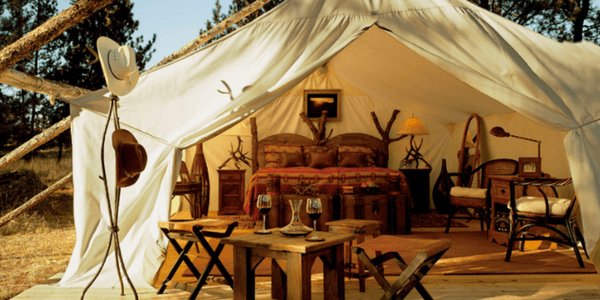 Unique Spaces
Honestly, one of the highlights of glamping accommodation is the fun and creative spaces out there to call home! Feel inspired by your glamping weekend away and stay in a shepherd's hut, a yurt or tipi, even a double-decker bus or safari tent! The owners of the glamping sites are creative and love their project and have great ideas to make your stay as comfortable and unique as possible. You will be the envy of all your friends when they see your pictures of outdoor bath tubs, fire pits and adorable tree houses!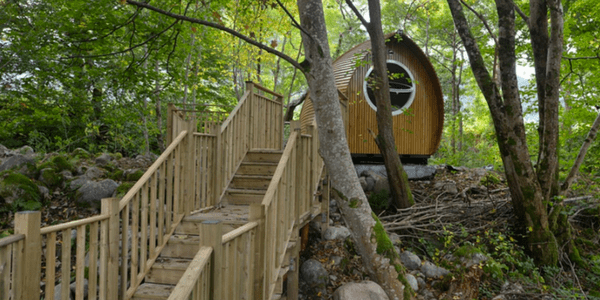 Embrace Nature
There is nothing better than getting back to nature. The glamping sites that are set up around the UK are all unique, but you will find that a lot have no electricity, internet or phone signal. Cooking is done by gas stoves and candlelight, sitting around fires in the evening and compost loos and showers heated by solar. You really are going back to basics, and it is SO refreshing! Allowing yourself time to spend with family and friends and really connect with them, and allowing the mind and body to have a break from technology. Wake to the sounds of the dawn chorus and sleep as the stars come out.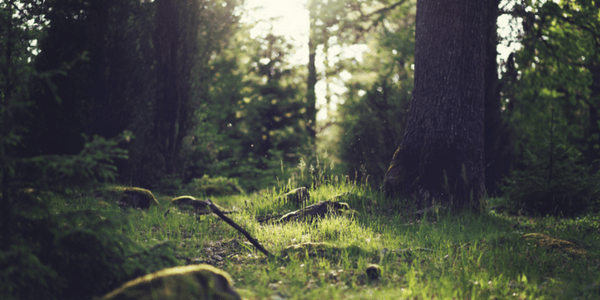 Less Hassle!
This is the best bit! You don't need to prepare too much, pack up or pack down! Instead of having a checklist of your camping items to make your stay as comfortable as possible, all you need to do with glamping sites is take what you would to a hotel or outdoor weekend! Once you arrive, everything is ready, beds are made, hot water bottles are ready on beds, torches and candles available for you. When you only have a short amount of time to get the most out of your time away this truly makes all the difference! Furthermore, it gives you more time to explore, hike and embrace the environment you are in!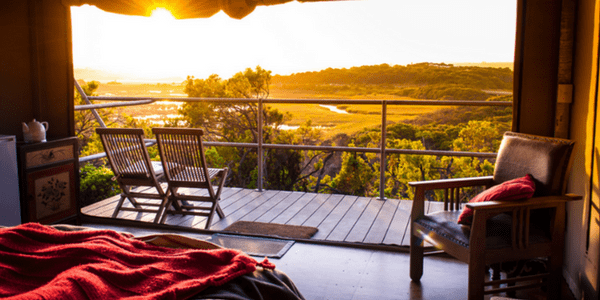 So, what are you waiting for!! 
Love the idea of combining your next glamping vacation and yoga together for the ultimate short break away?? Luckily for you, we host summer Yoga and Glamping Retreats in the UK and overseas! Click the banner below to find out more.